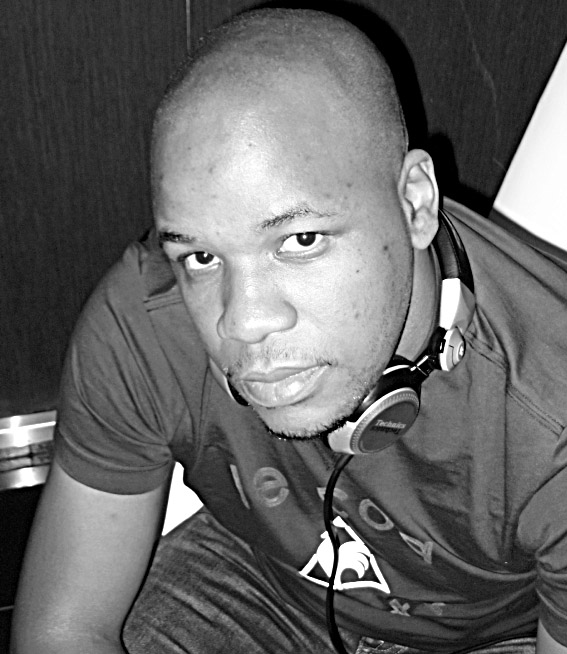 Hip 1Da's real name is Tumelo Mmolawa and he is Porpularly known as 2mza-Lehipi, he is a passionate DJ from Zeerust in the NorthWest, Hip 1Da first started playing with "Dubbed Cassettes" in his early days as a DJ, In 2001 he arrived in Pretoria to further his studies then he upgraded to mixing with vinyls with the help of DJ Nation. He then started playing at parties and bashes in Pretoria and Johannesburg. In 2005 he met HipHopPantsula and they started working together and in 2006 he was given the honor of being the resident DJ for the YBA Wednesdays which was a HHP initiative. It was later moved to Melville's Cool Runnings as it was aimed at scouting for both recognized & un-recognized talent of the Emcees & DJ's from the North West and all over South Africa. He also joined Pretoria's Fast growing campus FM TUT Top Stereo in 2006 with the help from a friend who goes by the name of Nkosinathi Msiza. He was also a resident DJ at Club Chicago in Sunnyside which he left seeking greener pastures later in the year.
Tumelo was on the Miller Tour which inspired him in a sense of being eager to take his talent out there for the nation to recognize his skills, That's when he called Chris Matshaba in mid 2007 and offered him a 30 minute mix demo disc as a request to play on his drive-time show on Motsweding FM, Chris then called him for more and the rest is history. 2mza has toured most of the South African cities as well as Swaziland where he was booked for the Swaziland Edition of The Annual 60s Party.
After delivering a good impression to The 60s Party Management, 2mza got called the following year (2010) to be the only Dj to play alongside the international Dj/Producer Alix Alvarez at the 60s pre-party which was hosted at Capitol Music Café in Rosebank. Hip 1Da was also a resident for HHP's Wam' Tse M'Tour around south Africa as he also had a 30minute slot on the fast growing provincial radio station North West FM. Hip 1Da is currently a Brand Ambassador for a trendy clothing brand Le Coq Sportif and is Proudly & loudly dressed by Le Coq Sportif as of 1 April 2012, look out for 2mza at the Le Coq Sportif Lifestyle Sessions & all those hottest nightlife joints near you.
Facebook Comments