House Collective, Dahl Hates Disco Back With New EP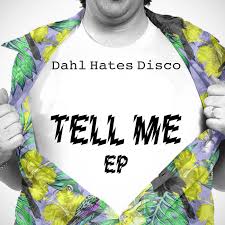 Dahl Hates Disco, the Gauteng based collective that bought us the breakout single Endless Motion off their debut EP Some People in 2017, have now released their sophomore EP titled Tell Me.
Tell Me is a four track EP of feel good summer tinged pop-house vocal tracks. These also includes a single released mid 2018 titled I'll Never Be with it's catchy saxophone hook and sultry female vocal.
I'll Never Be received official new Music Friday support by Spotify when it dropped. It also has received multiple radio play listing in SA in 2018.
As a mostly anonymous collective, Dahl Hates Disco first burst into the scene in 2016 with their debut single Endless Motion that, without social media presence or major label support, managed to obtain nationwide play-listing on top 10 charting positions on multiple radio stations.
This was followed by the four track EP Some People in 2017 that was also featured on the front page of both iTunes SA and iTunes Israel. This in addition to Endless Motion, yielded an indie house favorite among deep house DJ's titled So Long. and remixes by Cuebur, UPZ and Abicah Soul.
The collective explores and produces a scope of music styles covering house, pop and indie-dance.
Tell Me EP is out now via soWHAT Records and all major digital stores for purchase and streaming.
Preview it below!
Facebook Comments