There's nothing more exciting and energizing than the thought of getting away for a well deserved holiday where you will be free from the stresses and pressures of everyday work life. However, a joyful activity such as preparing for a vacation can quickly turn into a stressful nightmare should one not know about the nifty packing tips and tricks for holiday getaways.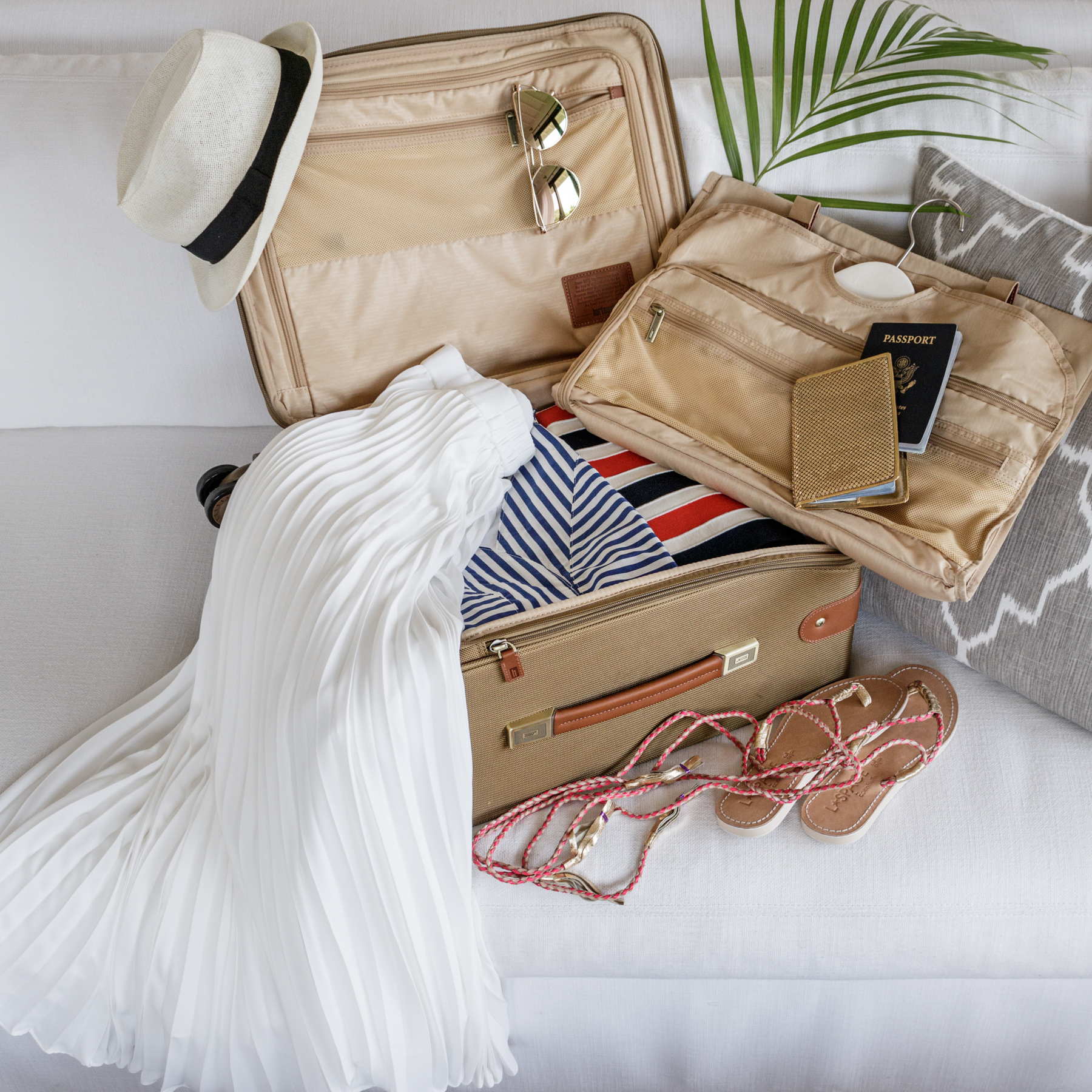 So why is packing so stressful? The truth of the matter is majority of us spend hours packing and unpacking our suitcases in frustration that we might not be packing all that we might need for our travels. We often ponder on questions like, "Will it be really cold over there?", "Will it be too hot?" or "What activities will we be doing that will require me to pack differently?" It can all get too stressful at once, but the answer lies within our packing worries themselves which leads us to the first tip of knowing all the relevant destination information.  The more you know about where you are going and what you will be doing, the better an idea you will have as to how to pack for your travel. Therefore before even taking out a suitcase make sure to answer the questions below:
Is my traveling destination a cold or a hot place?
How long will I be staying there for?
Do I plan to purchase lots of clothes during my vacation?
What activities will require specific clothes?
What will my traveling journey require me to pack?
Now that we know enough information, let's get packing:
Tip 1:  Big to Small Approach
Layout all the clothes that you think you might need for your trip. Include everything from those extra pair of heels or sneakers you don't need to that really unnecessary jacket that literally goes with nothing but you still love to pack cause you're just attached. Next, by process of elimination, this is the part where you remove all that you really don't need. You have to be really tough on yourself here. According to the author of The Women Road Warrior, Katheleen Ameche, for a roughly 5 day holiday one would mostly likely require five tops two pairs of jeans or pants and one skirt/shorts. It's all about packing with a minimalistic mind adopting a packing style that follows a capsule collection to help with matching.
Tip 2: Roll and Fold till it Fits
The next step is to figure out the best way of getting all your selected clothes into your suitcase. To successfully achieve this, a combination of both rolling and folding your clothes is recommended. However in doing so, it is advised that stiffer fabrics like starched cotton be folded and softer fabrics that wrinkle less be rolled tightly.
Tip 3: Thoughtful Arrangement
When it comes to arranging the items that will be packed at the bottom versus the ones packed at the top of your suitcase, it is vital that you consider an order of importance according to use. What clothes will you wear less or more than others? Depending on the answer, pack the most important garments at the top and the less important at the bottom.
Tip 4: Rule of Three for Shoes
"Because of their shapes and heels, shoes take up the most room"

– Author of 50 Best Girlfriend's Getaways, Marybeth Bond
As such, as hard as it is, it is critical that the rule of three is followed should you want to avoid packing havoc. It is advised that one packs one pair of casual sandals, one pair of sneakers and one pair of evening shoes. The more neutral the shoe colour, the better as the chances of it complimenting more outfits is higher.
Tip 5: Packing Toiletries and Makeup
With toiletries, it advised that you pack products that have many functions for the purpose of decreasing the number of products needed. For example choose a face wash that can serve as a face wash, mask, and exfoliator. As for makeup, try to also keep it simple. The chances of you needing all those different eye shadow palettes are slim so pack accordingly. It is also important to note that makeup runs a high risk of possibly getting damaged should luggage shift while traveling. If you want to avoid broken eye shadows consider wrapping your makeup bag (not box), tightly with a towel that can cushion the impact of movement.
With packing, less is truly more.