Legendary fashion designer and visionary Virgil Abloh has passed away after his private battle with cancer.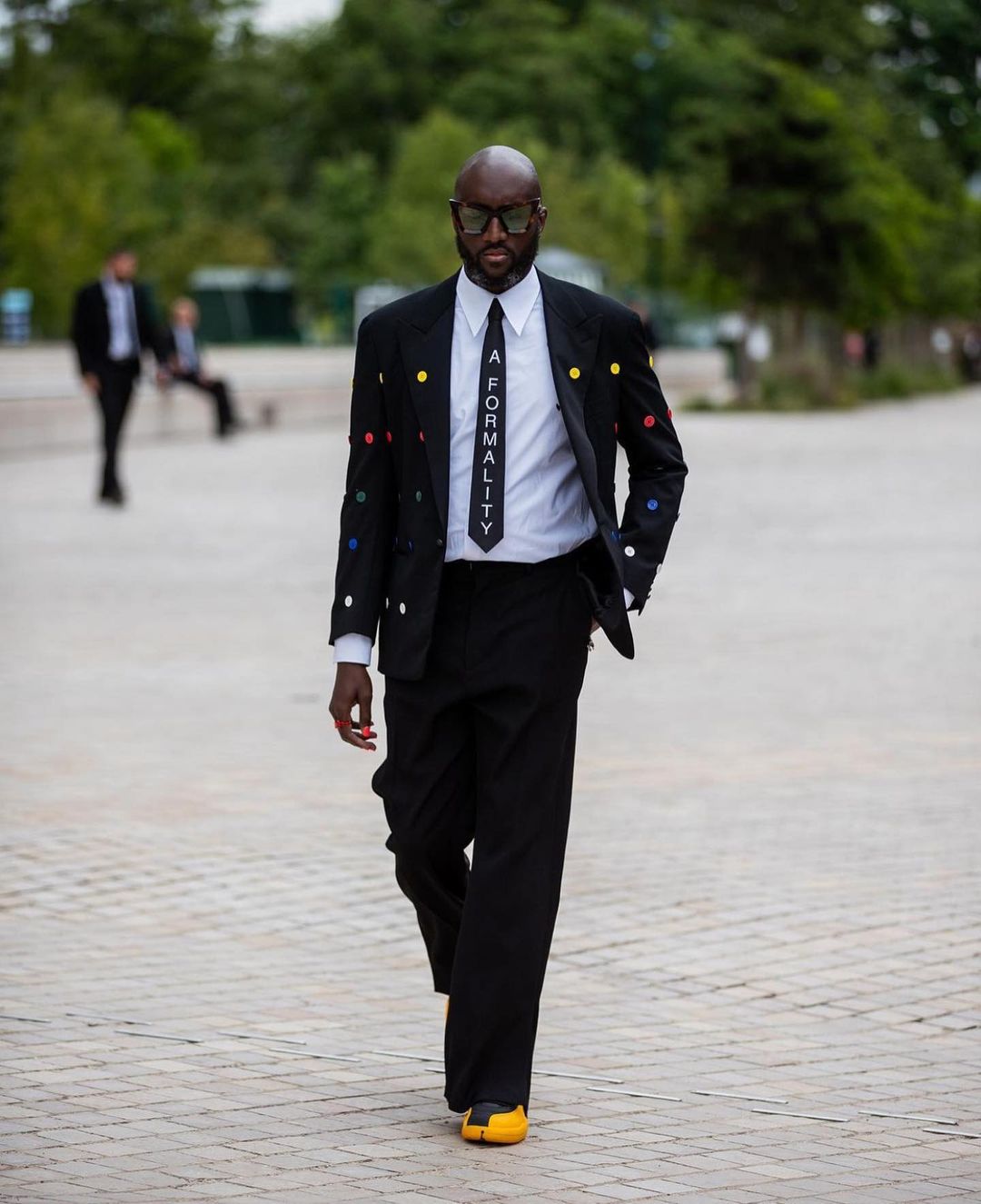 The heartbreaking news was delivered through Abloh's Instagram account which detailed his battle with cancer:
"For over two years, Virgil valiantly battled a rare, aggressive form of cancer, cardiac angiosarcoma. He chose to endure his battle privately since his diagnosis in 2019, undergoing numerous challenging treatments, all while helming several significant institutions that span fashion, art, and culture."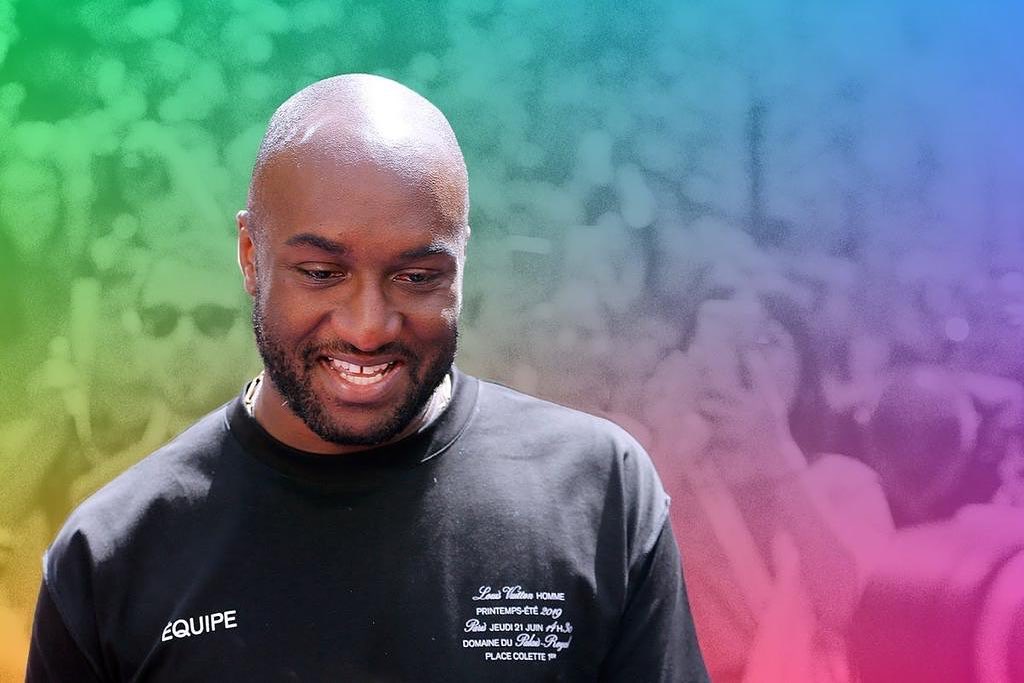 Also taking to Instagram to announce the news as well as honour the great designer, LVMH posted the following statement by its CEO, Bernard Arnault: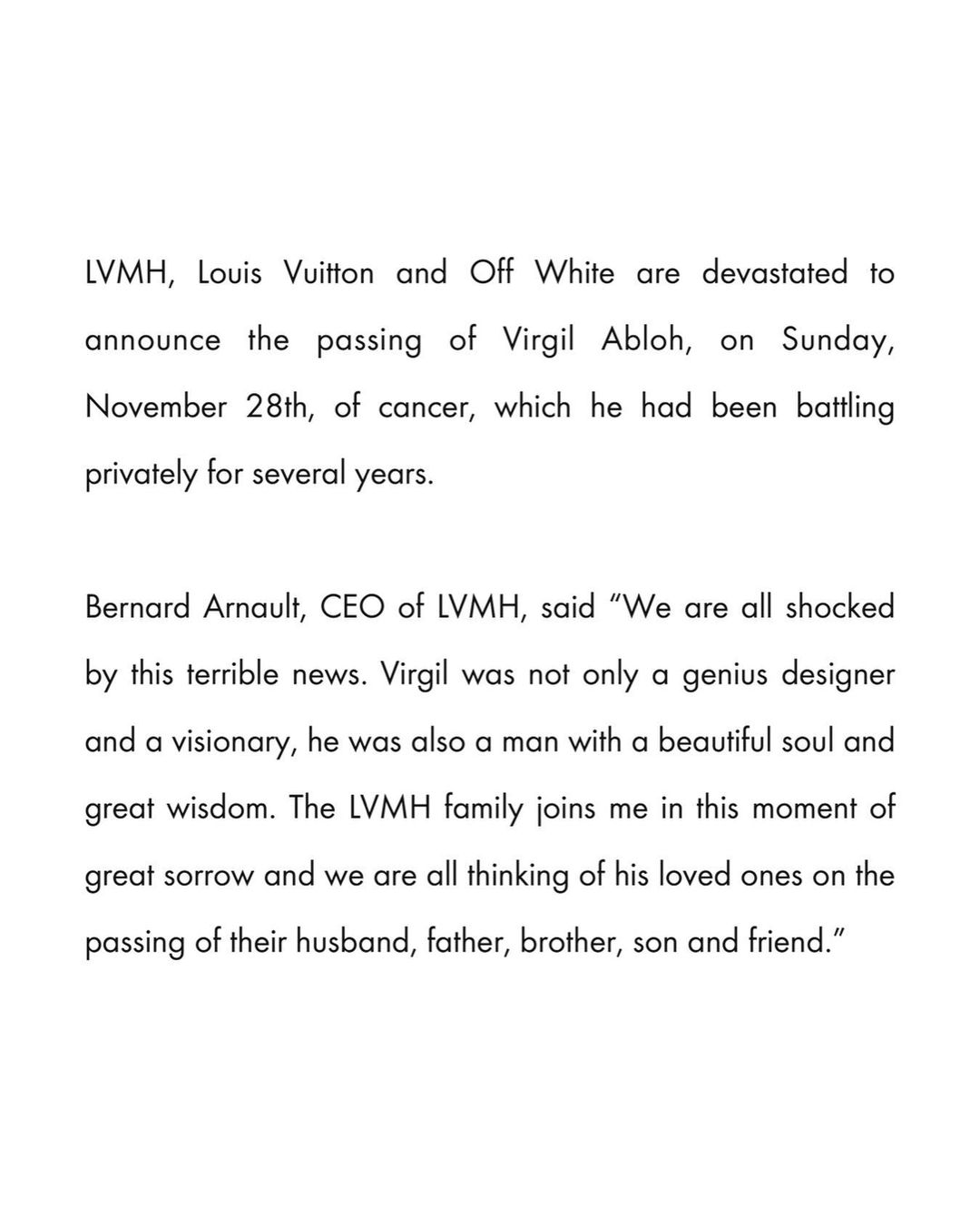 The highly acclaimed and gifted fashion designer who was well known for his thought provoking work and inspiring designs is an icon in every sense of the word. From his unique stylistic touch that led to the creation of luxury streetwear brand, Off-White to his ingenious leadership which saw him become the first black fashion designer to head up Louis Vuitton's menswear line.
Through his career as a multi-dimensional creative, Abloh has worked to merge the gap between modern culture and the luxury industry using the power of collaboration. His work, which is bold in both message and meaning has come to be characterized as diverse through a melting pot of its many different cultural influences from street style, music, youth culture and more.
Indeed, Abloh was a talented designer who not only inspired creatives around the world to chase after their dreams, but to believe in their dreams first.
"Through it all, his work ethic, infinite curiosity, and optimism never wavered. Virgil was driven by his dedication to his craft and to his mission to open doors for others and create pathways for greater equality in art and design. He often said, "Everything I do is for the 17-year-old version of myself," believing deeply in the power of art to inspire future generations."