ICYMI: Fashion At The #SONA2019 Red Carpet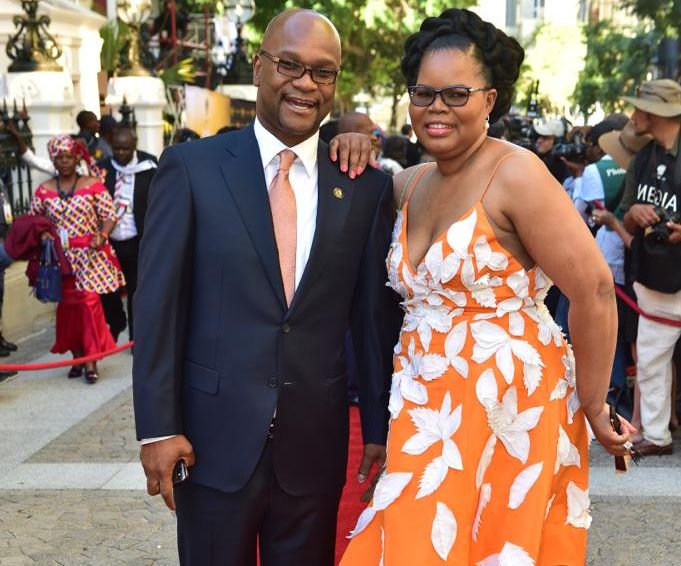 In Case You Missed It: Fashion at The State of the Nation Address.
The annual South African State Of The Nation Address #SONA red carpet is the most significant event in the country's calendar for obvious reasons, this past week President Cyril Ramaphosa delivered his speech in Cape Town and the honorable members of parliament showed up dressed to the nines.
See what our MP's wore at the #SONA2019:
Busisiwe Mkhwebane turned heads in a long gold and beige number from Bonolo Masilo Designs. The mastermind behind this creation expressed how grateful she is on social media,
I don't know about other designers, but I always get goosebumps when I hear my name on TV. I always cry a bit because wow this is truly what I've always wanted to do! Honoured to have dressed our Public Protector for the #SONA2019 #SONA19
She wrote on Twitter.
Department of Communications Deputy Minister Pinky Kekana slayed the red carpet in a green gown. According to the South African News Agency, the Minister wore the design to highlight the topical issue of land,
I'm dressed by fashion designer BG. The land question is an important thing and green represents the land in our colours of the ANC, and it also brings hope to our people and we are also saying the amendment of the Constitution will also reach out to our black farmers,
She said.
Orange was the order of the day for Minister Nathi Mthethwa and his gorgeous wife Philisiwe.
We spotted ANC MEC Vatiswa Bam-Mugwanya all dressed up in a traditional Xhosa design.
Minister of Police Bheki Cele looked dapper in a well-tailored black suit.
Facebook Comments