Amapiano's favoured contributor Gaba Cannal has managed to blur the lines further leaving an undistinguishable difference between Deep House and Amapiano. Some would argue the Gaba may have just lifted the veil of the true Amapiano sound.
The profound suit and tie arbitrator Gaba Cannal who is known for his smooth, soulful deep house take on Amapiano. He has upped the scales once more making it even hard for most to define where his lies. His new project which is valiantly named Amapiano Legacy. 
Gaba Cannal – Amapiano Legacy
A bold coming together of masterfully blended tunes and signature atmospheric and ambient sounds clash colourfully together. A Bolder title that would raise eyebrows if it came from anywhere else. This fifteen track project cascades from upbeat Amapiano to a downtempo mellow Deep House-Esque Amapiano. Listening to the album from the beginning you can pick up on the maturity that Gaba has undergone. Furthermore, the maturity is reflected in his music and also is reflected in the relationships he has garnered since the beginning of the year.
Clean and clear production as we expected from a project that had Chymamusique on the engineering. So the album does sound timeless and also has a splendid mix of vocal track for those that want to sing along and bass hitting tracks for the dancers out there. The project refrains from the current trend on encompassing old tracks into the Amapiano giving it a 'Build from the ground up' feel.
Tracklist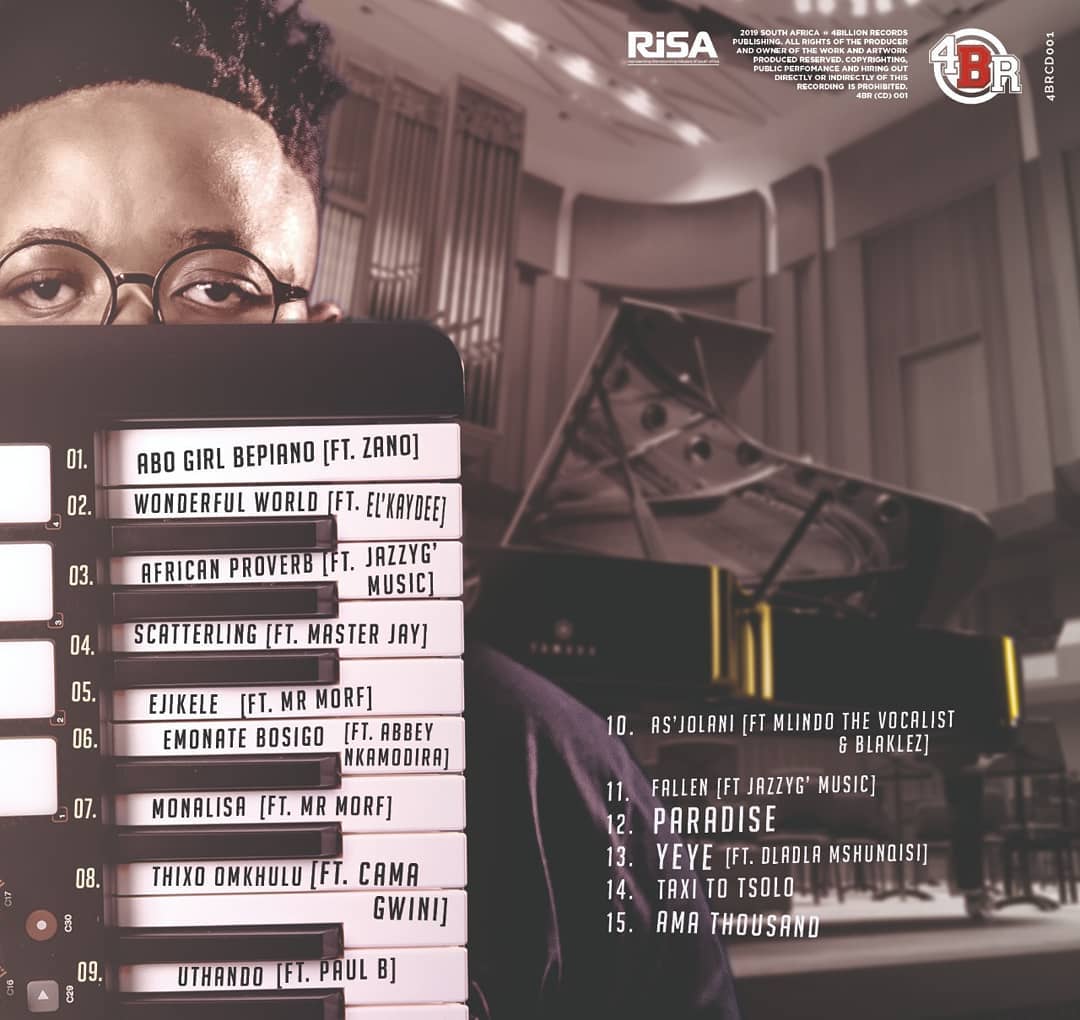 African Proverb (feat. JazzyGMusique)
Thixo Umkhulu (feat. Cama Gwini)
Abo girl Be Piano (feat. Zano)
Scatterlings (feat. Master Jay)
The project is currently available for free download on Fakaza.com. Download it, take a listen and let us know what you think in the comment section below. And don't forget the thank us for the put on.