The self-acclaimed Piano King is back at it again with a new mix and some new bangers.
Its has become virtually impossible for anyone to speak about Amapiano and not mention the name Kabza De Small. Kabelo "Kabza De Small" Motha has become the face of the house sub-genre. This narrative was cemented when he dropped Scorpion Kings alongside mega-producer DJ Maphorisa earlier this year. Scorpion Kings has won over many listeners including adamant naysayers who thought Amapiano will flip and flop by the end of the year.
With a promise of a followup instalment of Scorpion Kings due 29 November  2019, fans can not help but wait anxiously for project.
Therefore, while we wait for The Return Of Scorpion Kings Kabza de small has dropped volume 2 of Pretty girls love Amapiano. Pretty girls love Amapiano is a new movement from the ma'piano aficionado that highlights the beautiful ladies that support the amapiano movement.
Pretty Girls Love Amapiano Volume 2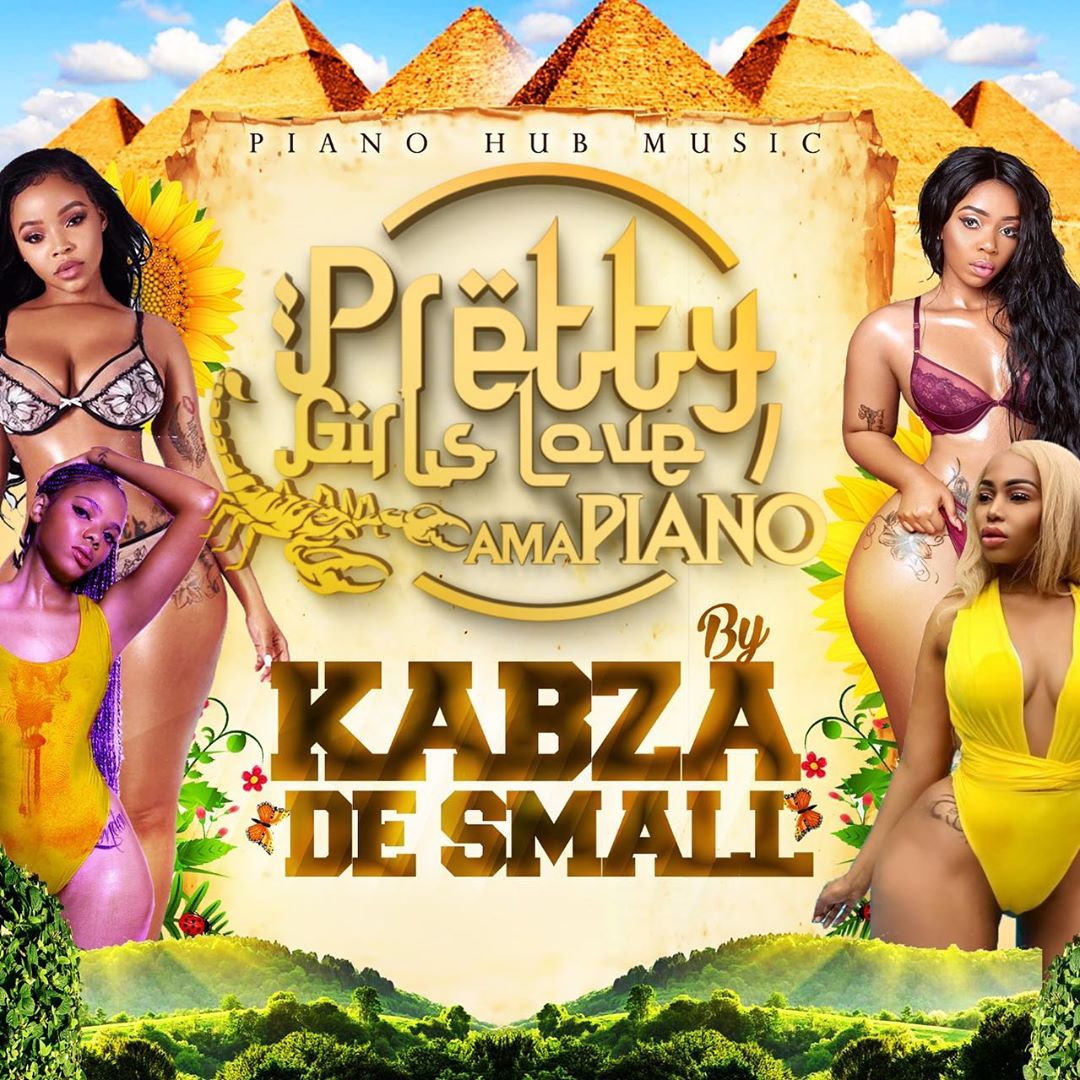 Roundabout 16:00 on the 18th September Kabza De Small went live on his personal Facebook account. During his live session, Kabza was mixing a live set for his fans and spoiled them with some new music. It has now become something of a norm for DJ/Producers to debut their new music in mix sets that they drop prior to the songs. Furthermore, Kabza as features tracks from other producers from the movement, the likes of Gaba Cannal and many more. The mix also features the complete version of the Mi Casa feature that he teased early last month.
Watch the facebook live stream video below.
The entire mix is now available for free download on this link here. Listen to the mix and don't forget to thank us in the comment section below for the put on.