Shane Eagle has just been certified Gold, a first for the independent rapper
Yellow hit maker, Shane Eagle has received two gold plaques for his 2017 single, Let It Flow, taken from his debut album, Yellow. The second plaque was for his 2018 EP, Never Grow Up.
Taking to social media, Shane simply shared a few snaps of his achievement. He expressed his thanks to all those involved in the making of the projects, especially his fans who actually buy the music.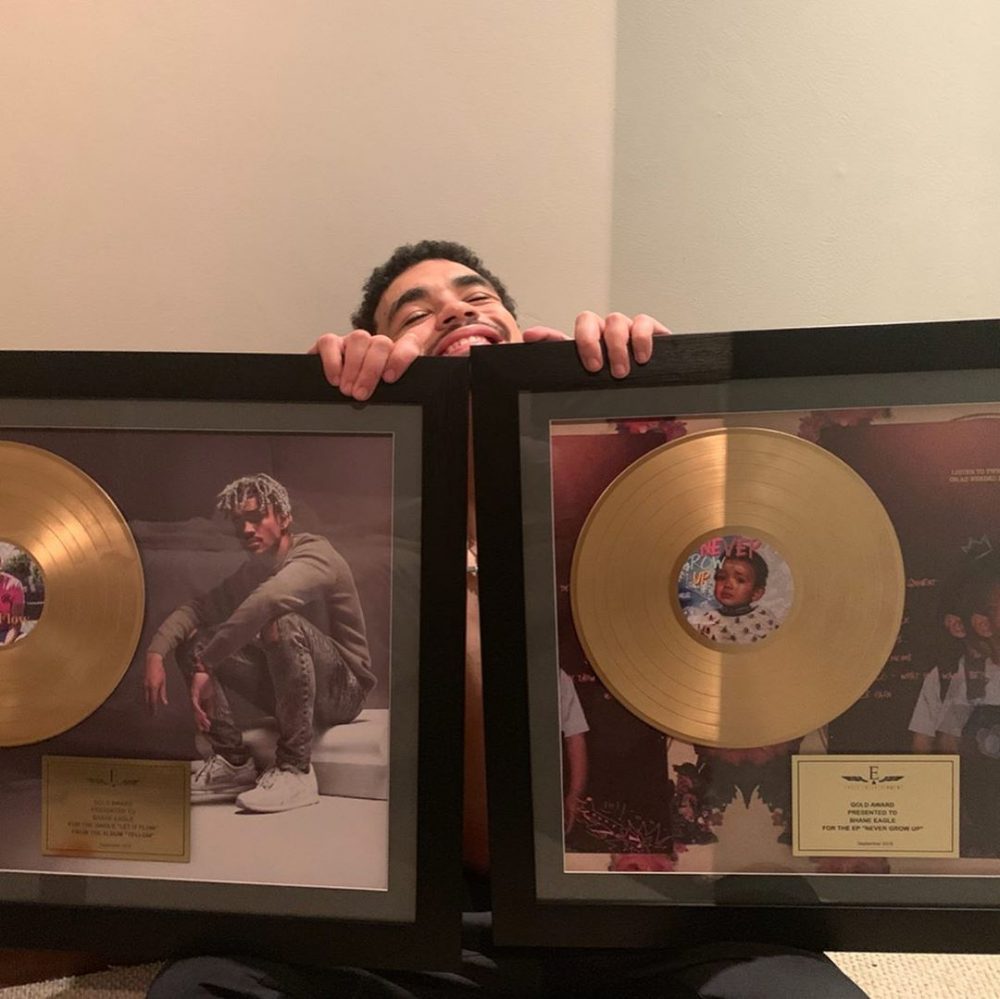 "Gold Records because all these kids stay rapping it" special thanks goes out to @clearlyitslike @shooterkhumz for helping me with these records, these are my first official gold plaques, word is they soon plat another special thank you to my real fans who really buy and stream the art we put hours into creating; thank you to the label @eagle_ent for the surprise."
Never Grow Up is Eagle's soulful and boom bap project which saw the rapper delve into topics like success, family, relationship and spirituality.
What makes Eagle's accomplishment that much more significant is the fact that he stuck to his guns, refused to dumb it down and in the end carved a road for himself while the rest of the industry was going in a different direction. This is commendable. Here is what some of the fans had to say:
"I can't believe I'm growing this fast
Getting rich this quick
Damn, my life changed in an instant switch
Nothing get me high like this
Momma always told me it would be like this" @Shane_Eagle Congrats… Hope u gonna continue dropping bangers that help me go through tough times pic.twitter.com/rJtq9H61FV

— P.S👑🐍🚀 (@PhantomSbu) September 21, 2019
Shane Eagle. 🔥🔥🔥. Imagine a mixtape going gold. Shit! You gotta respect that. On top of that homie doesn't have his songs played on radio.

— Q (@Qhama_Bona) September 22, 2019
This past Friday, 21 September, Shane hosted a private listening session his newest upcoming project, Dark Moon FLWR. The mixtape, which is set to drop this week, sounds like the rapper's best work yet. We are definitely looking forward to it.