There will be five Cotton Fest build-up events planned ahead of the festival
Cotton Fest organizers have announced the festival hosts and confirmed the individual Artists line-up day splits for the long awaited, two day festival taking place next week. Also announced are the five build-up events leading to the main festival.
Read more: #MusicNews: Over 130 Top Local Acts Confirmed For Cotton Fest 2022
Taking place in Newtown, Johannesburg on the 23rd and 24th April, the festival will feature some of the hottest well known and emerging South African Hip Hop and Amapiano headliners.
YFM's Lula Odiba alongside renowned MTV Base Culture Squad Member Tshego Koke will host the Cotton Stage at the festival on both festival days. The Bettr and Jägermeister stages will be hosted by GenZ frontman and social media youth president Kabelo 'Uncle Vinny' Ndlovu. He will be joined by renowned funny man Robot Boii. Additional stage hosts include youth culture architects Zeus Omega, Christian Connor, LVee Nkosi and Dynasty.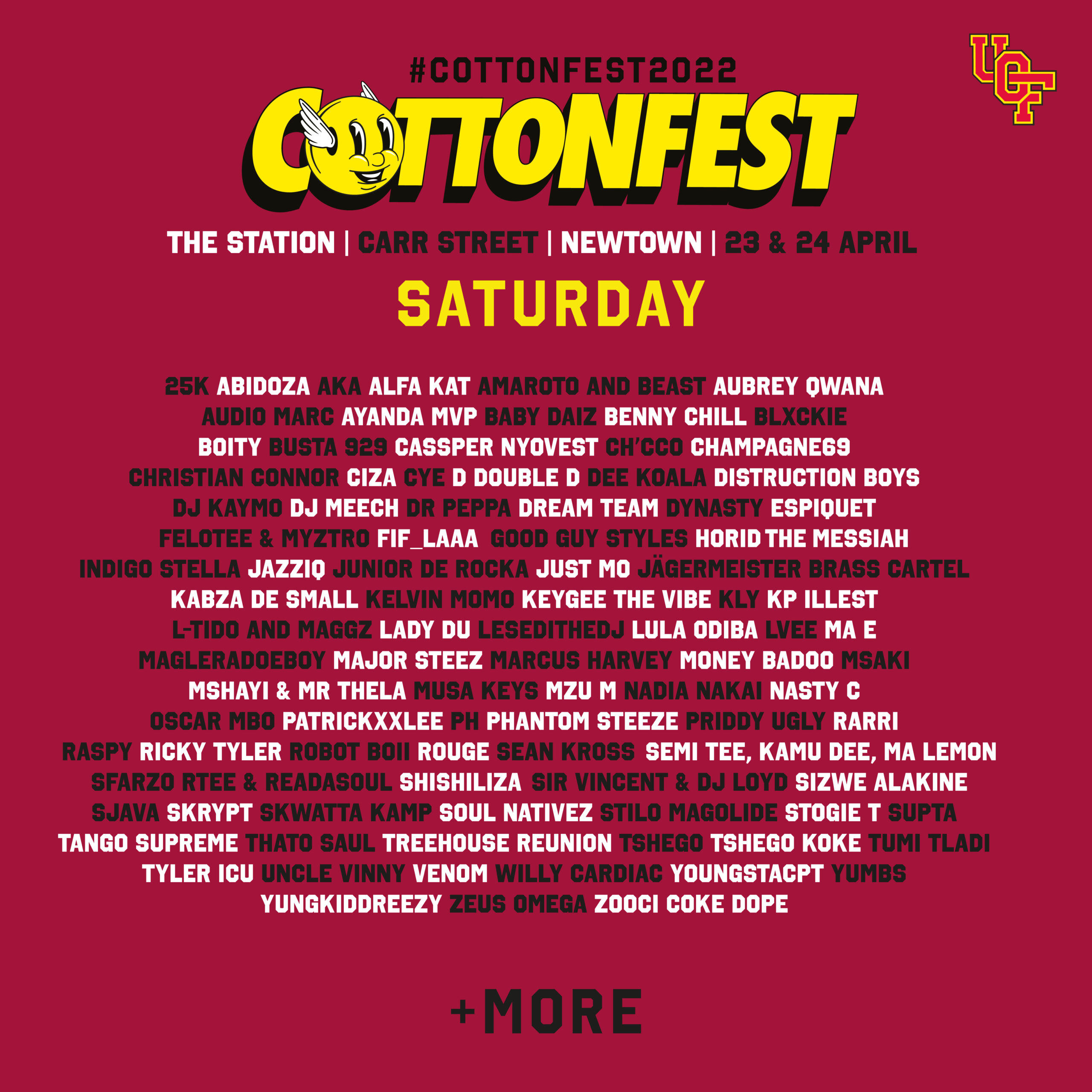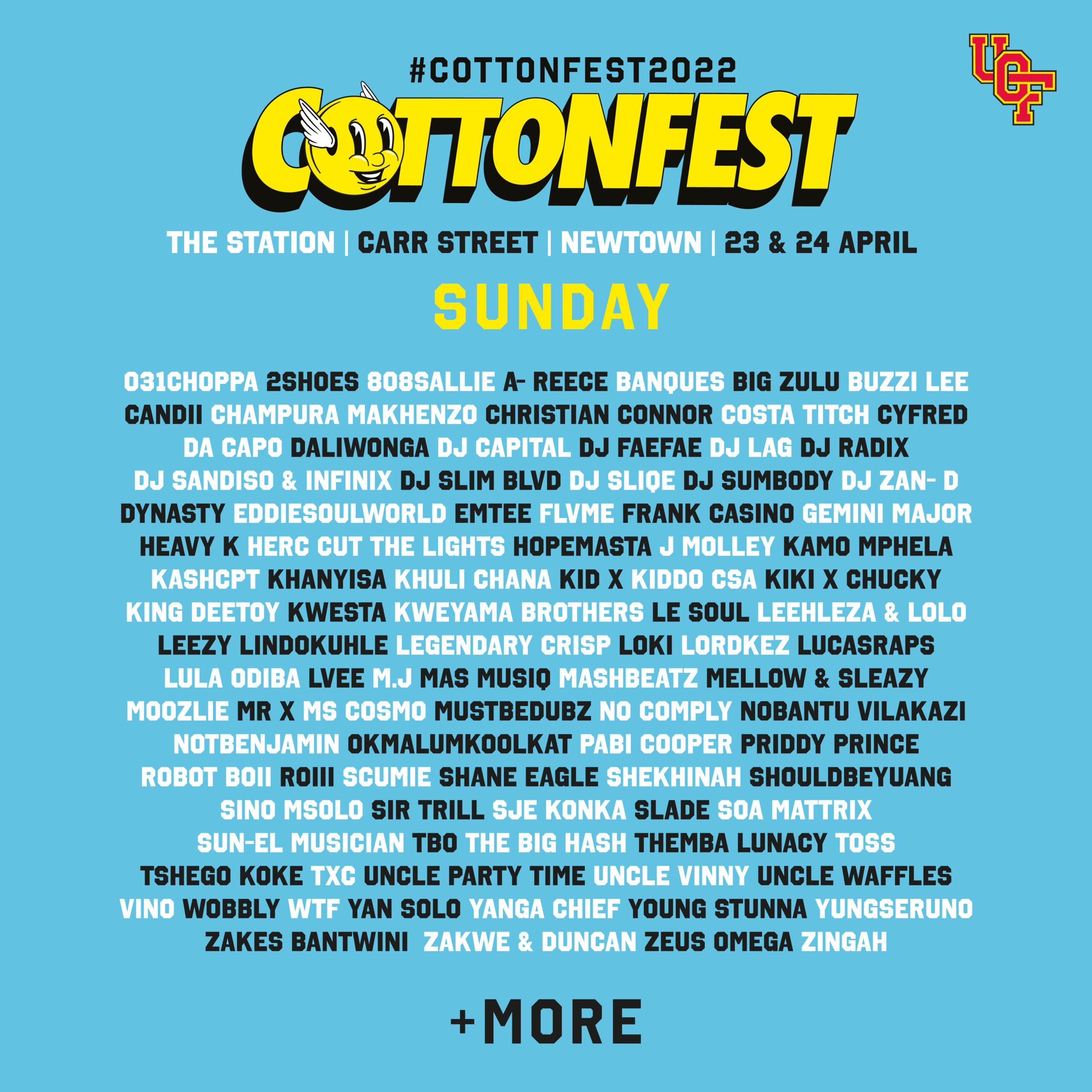 Five build up events will take place across the city, leading up to the highly anticipated weekend.
ZANZOU

DATE : Wednesday, 13 April 2022
VENUE : Zanzou, Hatfield in Pretoria
TIME : Kicks off at 6pm
COVER : FREE

COTTON FEST X PUMA SELECT

DATE : Thursday, 14 April 2022
VENUE : Dasslers, Braamfontein
TIME : Kicks off at 6PM
COVER : FREE

DRAMA

DATE : Friday, 15 April 2022
VENUE : Drama, Braamfontein
TIME : Kicks off at 6pm
COVER : FREE

COTTON FEST MINI RAMP / BEST TRICK EVENT

Hosted by professional skater Day Marumo, the day will be supported by Redbull and Oros.

DATE : Saturday, 16 April 2022
VENUE : Zone 7, Pimville, Soweto
TIME : 11AM – 5PM
COVER : FREE

ERA OF THE YANOS (Official Pre-Party)

DATE : Saturday, 16 April 2022
VENUE : Venue : Great Dane, Braamfontein
TIME : 5PM – 2AM
COVER: : R50 – R100
Phase 2 Day passes cost R300, and are available at Webtickets and Pick 'n Pay outlets nationwide now.
Book here: https://www.webtickets.co.za/v2/event.aspx?itemid=1510706511
COTTON FEST INFORMATION
Date: Saturday, 23rd – Sunday, 24th April 2022
Venue: The Station (Carr Street & Nelson Mandela Bridge, Newtown, JHB)
COVID Processes will apply.