With just under 2 months since its release, "Uwrong" is now certified Gold, reaching 2.7 million streams. The hit single that features Five of South Africa's most revered musicians in the Afro House space, Shimza, Black Motion, Prince kaybee, and the first lady of house Ami Faku.
The song that marries three different styles of Afro House tired together by the fruitful and wholesome voice of Ami Faku. The song has been a number one spot on many stations' charts as well as an overall number 1 song in the country for numerous weeks on the Radiomonitor SA Top 100 Chart.
To further add to their success the song is currently sitting on 1.4 million views on Youtube, a feat that is hard to obtain for most South African musicians.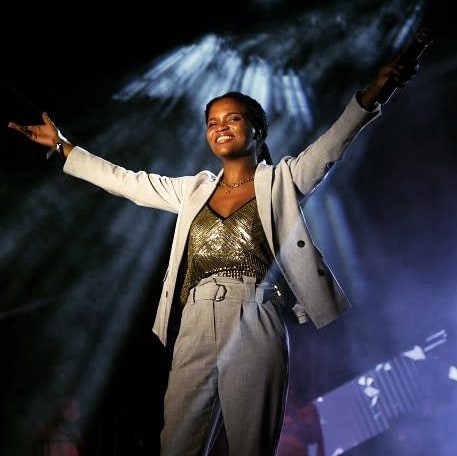 "I'm so happy and excited. It's very impressive that this happened over such a short space of time,"
-expresses Ami Faku.
Ami Faku's unique and distinct voice has proven not only to be a winner for herself but other collaborations that have gone GOLD such as Into Ingawe with Sun-EL Musician and Ungowam with De Mogul SA.  The voice of contemporary Afro Soul just keeps on proving her how much of an asset she is on anyone's track, and is a force to be reckoned with.
Check out the video above and don't forget to leave a comment in the comment section below