Zkhiphani got the opportunity to catch up with renowned visual artist and illustrator Karabo Poppy Moletsane. She lets us into her life currently, her latest collaboration with outdoor and all-condition clothing brand K-Way. Read the full interview below to hear what she has to say in our exclusive interview.
For formality, could you please introduce yourself, tell us where you're from and what you do?

My name is Karabo Poppy Moletsane. I am a Johannesburg based illustrator, street artist and graphic designer. I am inspired by the visual aesthetic of Africa, both contemporary and traditional. I grew up in Vereeniging, went to high school in Potchefstroom and university in Pretoria. I grew up with my parents and 3 older brothers as the only artistic person in the family. And finally after much opposition fro my parents, at the age of 18, I decided to pursue a career in Visual Communication.
The past three years must have been a trip for you. You literally painted your name and identity on walls around the world from Soweto all the way to Salt Lake City. How has the response to your work been? How are you feeling currently?
Getting to partner with the brands I have in the past have been really exciting experience. I had no idea that an artist from Vereeniging would get to spearhead campaigns with both local and international brands in this way. What that excitement breed is motivation to explore how are South African creatives could take their skills.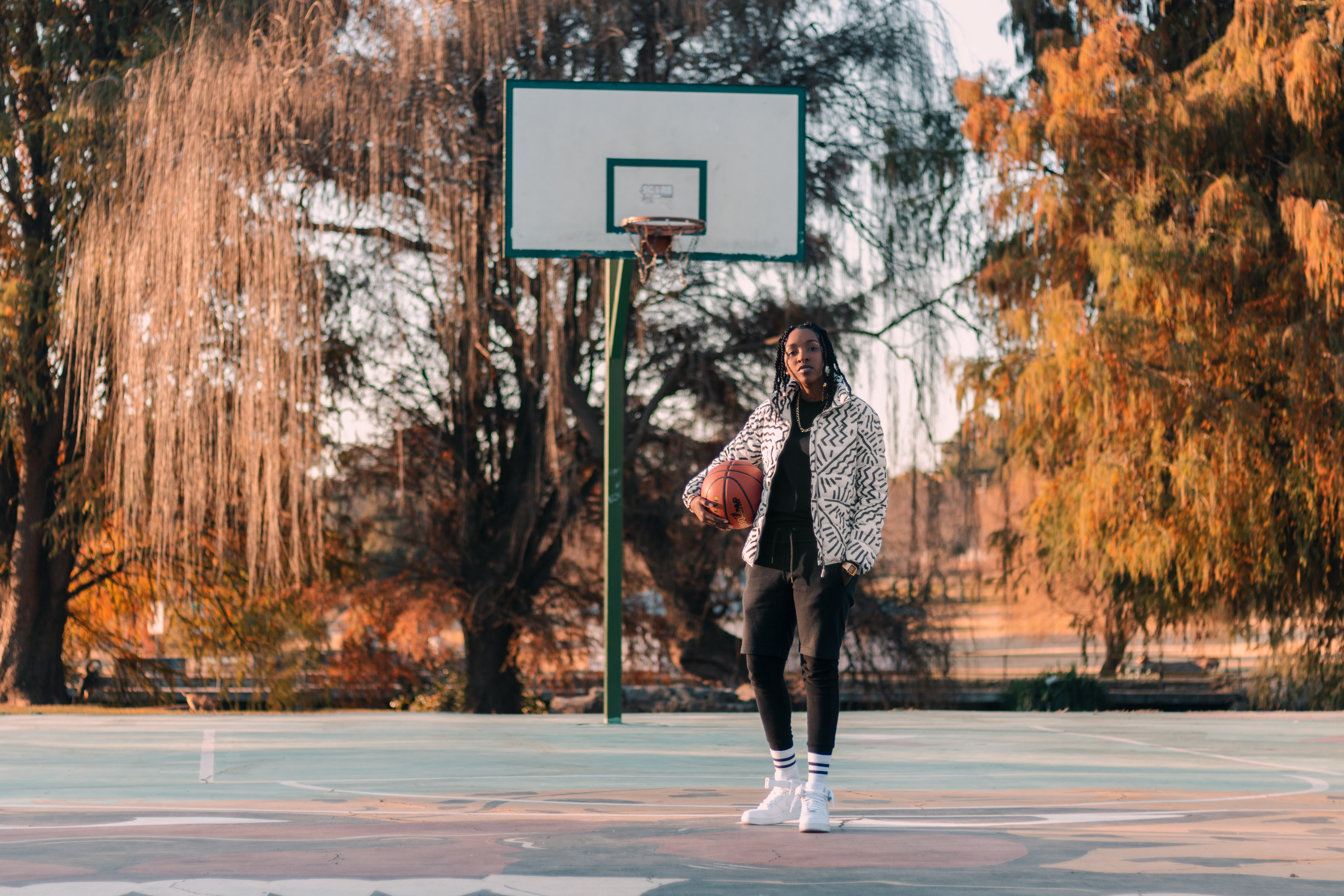 You have managed to carve your own lane in a saturated creative industry, how did you manage to distinguish yourself and your work from the rest? 
The inspiration behind my creative aesthetic is the African continent.  I am drawn to our diversity, our cultural exchange and constant innovativeness. Although being a millennial I cannot ignore the influence that Western culture has had on Africa so my aesthetic is a hybrid aesthetic that combines an African aesthetic with non-African influences.  Although | aways make it a point to portray an African narrative in the forefront.  Which is why I resonate so much with the Afrofuturist movement.  It acknowledges Western influences like science fiction but places an African narrative in the forefront.
You were recently involved in a campaign with K-Way, care to explain what the campaign is about? What is your involvement in this project?
My recent collaboration with K-Way is really exciting as I was allowed to bring my work to life across a new medium, K-way's signature jackets – the design pays homage to the street culture that is found in my work, and an expression of the influences in my style. It was really great to mirror the energy, grit and diversity of the Johannesburg streets.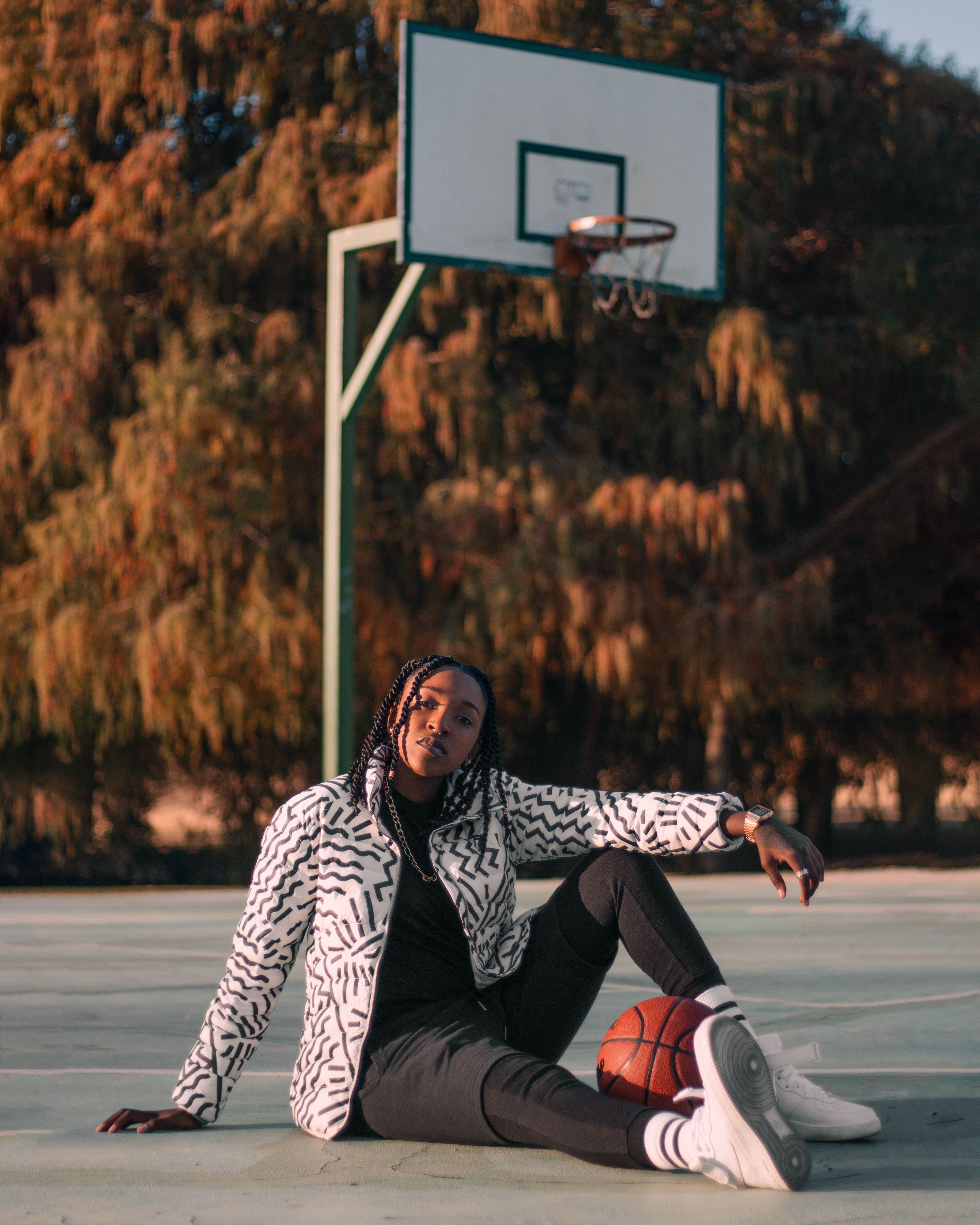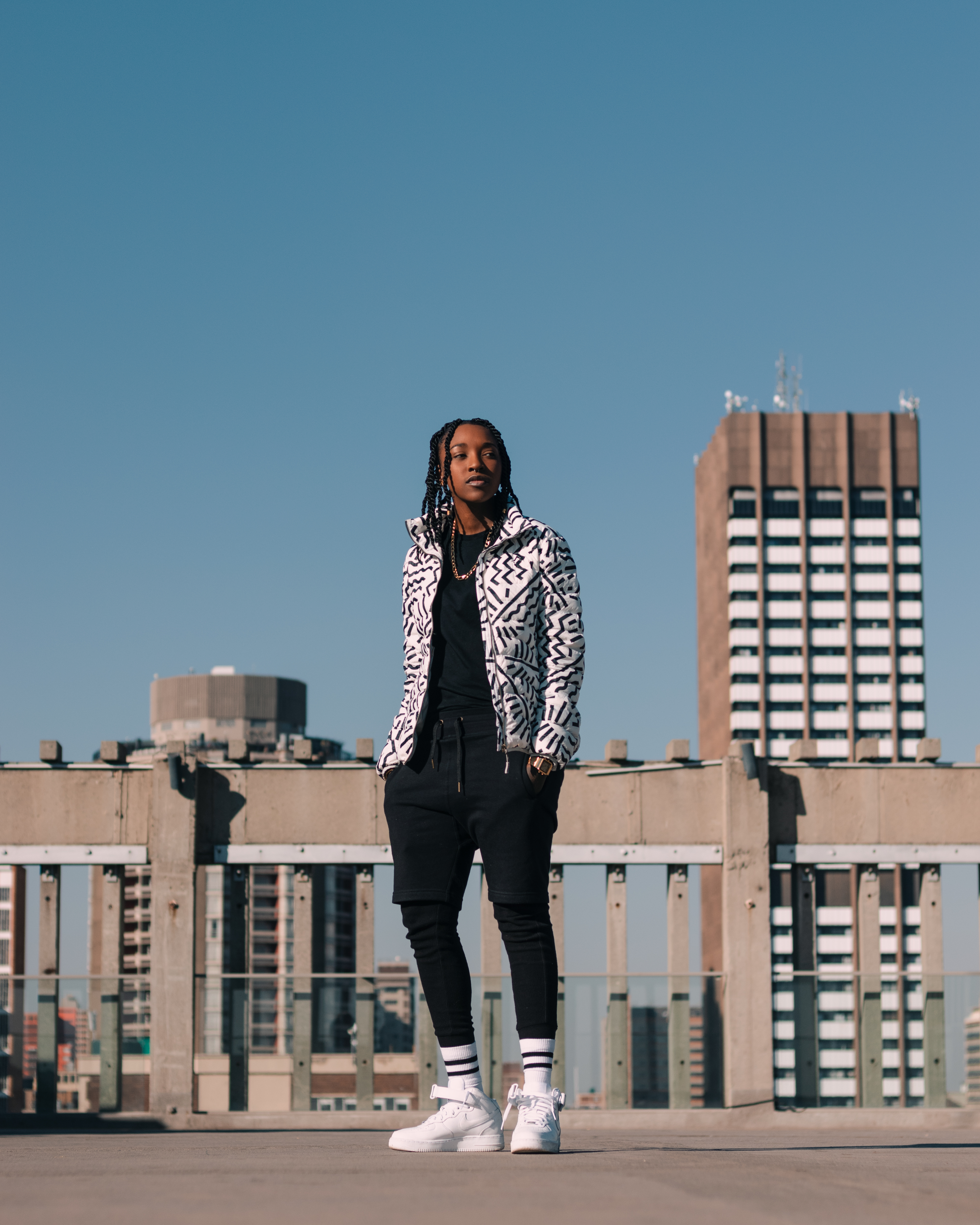 Keeping this K-Way Campaign in mind, what do you hope your work does to whoever consumes it and the places that it lives in?
I really hope that my design brings pride and joy to people who engage with my design – I hope that it inspires them to see Africa in a different light. My hope is that it can be seen to inspire the next black female artist.
As we all know, it has been an unfortunate couple of years, with the rise of violence, femicide and xenophobia. How do you feel about this as a South African? What do you think the problem is and how do we solve it as a country?
It honestly breaks my heart. It's incredibly difficult to take pride in our narrative as a people when there are so many senseless killings taking place in our country right now – I think my first reaction was pure fear for the people I care most about. It's really just exacerbated the insecurities I feel as a black woman in South Africa. We as a country seem to have been here before, but what has become obvious is the need to change – to bring about renewal in ourselves. For many of us this is a time for us to re-group, re-prioritize, and even re-invent the national discourse of our country.
Let us know how you feel in the comment section below. Stay tuned for more.