Inside Kwesta's Umbondo Ceremony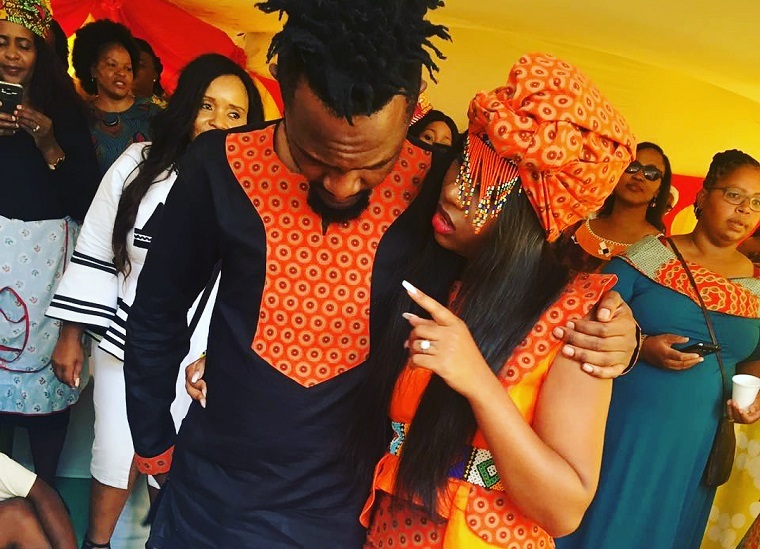 Rapper, Kwesta, real name Senzo Mfundo Vilakazi, celebrated his Umbondo over the weekend and images of the ceremony have been circulating around social media. The Spirit penner and his partner, Yolanda Mvelase, took to Kwesta's home in Katlehong and rung in their gift exchange ceremony.
In Zulu tradition and wedding stages, after lobola has been paid and the Umembeso ceremoy has taken place, an Umbondo is held to allow the bride an opportunity to reciprocate her gratitude to her in-laws. She does this through the form of gifts and buying of groceries. Those in attendance included Babes Wodumo in this traditional Zulu outfit:
https://www.instagram.com/p/BfToqfvFqBG/?taken-by=babes_wodumo
Take a look at some of the moments from the celebrations.
https://www.instagram.com/p/BfVWOp8hiMw/?taken-by=yonessalvv
Congratulations to Kwesta and Yolanda! Do share your thoughts with us.
*Umbondo information sourced from Ulwazi Programme.
Facebook Comments