Inside Walter Mokoena's Wedding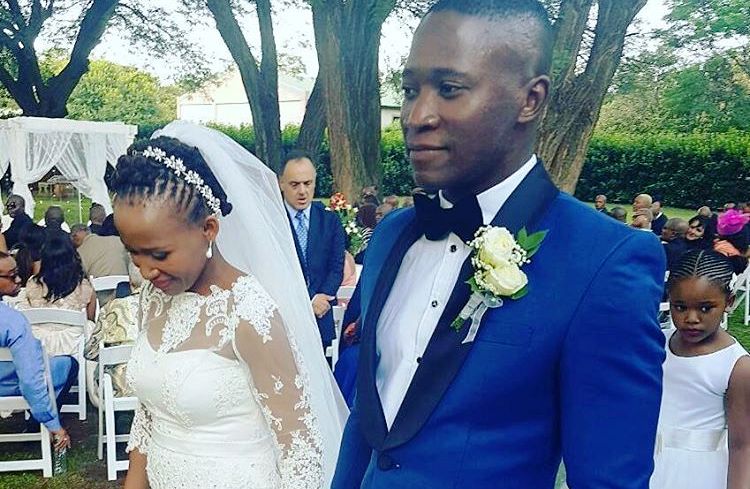 Sports presenter, Walter Mokoena, is officially off the market ladies. The SABC Sports Anchor got hitched over the weekend at an intimate and elite wedding ceremony in Pretoria this weekend. The TV personality – who is also Pearl Thusi's baby daddy – married his long-time girlfriend, Nosizwe Vuso, who is said to regard President Jacob Zuma as her father after her twin sister and her were raised by him during the struggle.
The couple, who also share a daughter together, were surrounded by friends and family in the star-studded affair that was even graced by the president himself. While Mama Panther may not have been there to share in her baby daddy's nuptials (due to her US work commitments), their cute daughter, Thando Mokoena, was there to see her dad tie the knot!
This was certainly a posh do fit for royalty. Have a look:
A video of the couple's dance shared by one of the guests, Noma Gigaba.
https://www.instagram.com/p/BN2dLaChnfv/?taken-by=mrs_gigabyte
How beautiful was this wedding? Congratulations to the newlyweds.
*Image of Jacob Zuma and Nosizwe courtesy of Sowetan
Facebook Comments