INTERVIEW: Rise and tap with Mantsoe Pout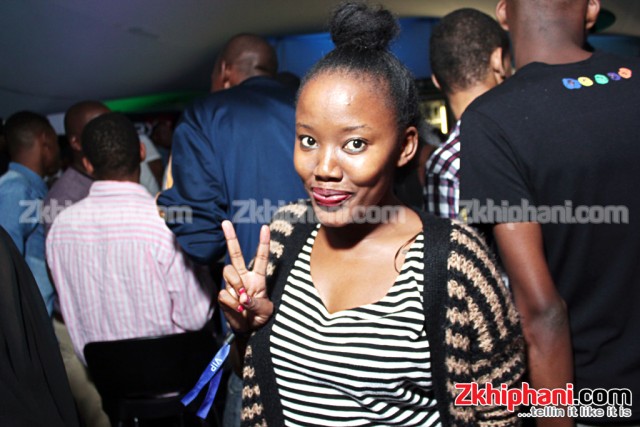 Mantsoe 'Pout', as she's affectionately known by her listeners, has proven she's a radio personality like no other with immeasurable talent and charisma. Mantsoe jumped into radio in her first year of varsity at age 18. A lover of all things entertaining, she quickly joined the campus newspaper as a columnist, Feint & Margin, which is based in Cape Town, as a contributor and produced two shows on campus radio.
While busy trying to take over varsity radio, she got into theater and performed in a number of theatre productions with the likes of Dorothy Ann-Gould and Sylvaine Strike as her directors. While on the whirlwind of this obsession with theatre, YFM called her and offered her a job as a radio DJ on the station which she embraced and continues to deliver with her own stamp of approval. She has done a number of voice over's in her time there with no formal training and MC'd numerous events with great success.
As a young person and someone who is in touch with youth culture, Mantsoe is very passionate about the prevention of underage drinking and issues relating to children who are affected by alcoholism in their daily lives. I had a chat with this vibrant lady:
Q: What kind of woman would you like to project to the world?
A: I would like to project a woman that is independent. I believe that dependence is the downfall of many women young and old. I wanna project strength, will, passion and a willingness to learn.
Q: Name three women that contributed to you being the woman that you are and why?
A: My grandmother – she taught me everything I know. Independence and love are her and she instilled them in me.
My mom – she's the advocate for education. She told me I can dream a life I want and it's all achievable. She's a believer of every dream of mine and pushes me to learn as much as I can. She's against mediocrity and taught me that either I do something with all my heart or I do not attempt it at all.
Nkosazana Dlamini-Zuma – I may not know her personally, but she has contributed greatly in my life, from a distance. She is the epitome of strength and grace. She moves like a force and influences decisions that change the world. I love her and would like to meet her one day!
Q: What valuable lessons have you learnt so far in the industry?
A: That you must remain focused on the goal and why you started. This is not a race, stay in your lane and you won't crash. I've also learnt that many gigs don't equal talent, so don't feel the pressure to do everything, do you!
Q: Where do you see yourself in five years?
A: Hahaha argh this question!! One thing's for sure, I'll still be killing the airwaves and growing in the television production space (I just started this year)
Q: What's the best part of your job?
A: The best thing about my job is that I get to voice my opinion on every matter raised. I like talking and I get to do that for 3 hours…everyday!! And the awesome listeners that we get (especially the little kids) make my day. I have a family away from my family…they're my radio family and I love all of them!
Q: If you were not a DJ you would be a…?
A: Mathematician…I love Maths or I'd be in advertising.
Q: Best book?
A: I have so many but I'll go with: Americanah – Chimamanda Ngozi Adichie
Q: Favorite hangout spot?
A: Parkhurst (can't choose, I have too many favourites there) or The Artisan – Greenside. But I enjoy bars
Q: What is your mantra?
A: You can't take away my talents.  What I have is mine and I will die with it!
Q: What is one thing people would be surprised to know about you?
A: That I am very emotional. I cry a lot…about everything!
Q: Lastly if you were to swap DJ Ankle Tap with  another DJ to work with, Who would it be and why?
A: From Tap, I'd have to go solo. But if I really have to, it'd probably be Nick Hamman. Love him on air!
You can catch Mantsoe on YFM 99.2 every morning between 06:00 – 09:00.
Facebook Comments