Ladine Professional has come a long way since it's founding days back in 1987 to which its soul vision and purpose was to create hair care equality within the hair industry. Today, the brand celebrates 30 decades of fulfilling that goal and vision by hosting a glamorous star-studded event at The Park House of events in Hyde Corner Shopping Centre.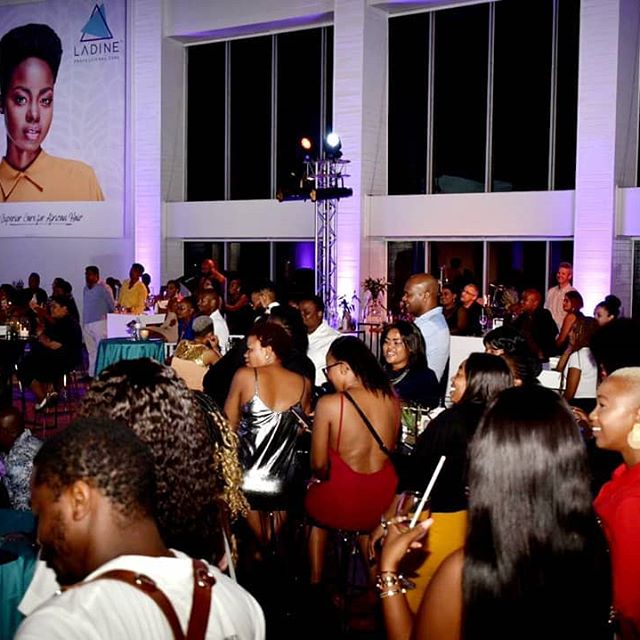 The evening kicked off with insightful presentations of Ladine's new updated packaging that aims to not only improve ease of usability but also enhance the brand's overall professional look and feel. Ladine packaging is now made to incorporate colour coding systems that aid users to differentiate between the different product uses. For instance, customers and clients have the option of choosing between Ladine Blue, Silver, Purple and Gold of which all have specific functionality of catering for different types of hair sensitivities. The packaging also includes icon graphics as a means to better communicate the different product ranges such as the "droplet" icon that represents treatments.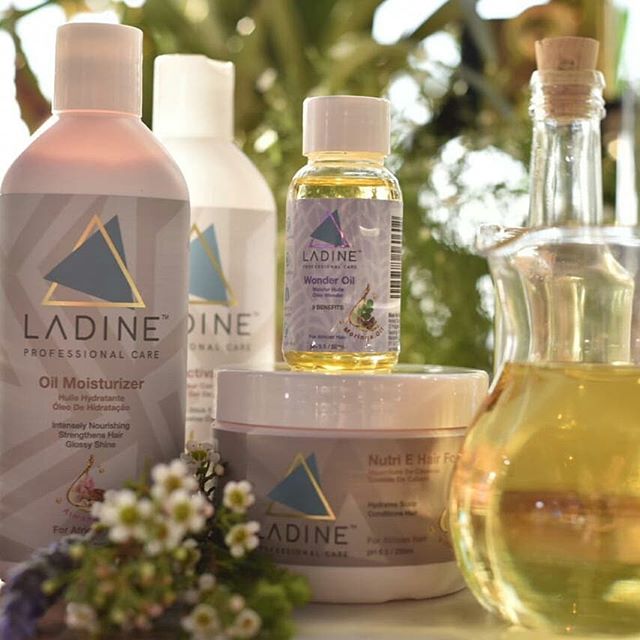 Keeping with the topic of what's new, Ladine also introduces its new and improved formulas of game-changing relaxer technology which are now available in take-home kits. Within Ladine's array of new products is the new Bio-Complex Neutralizing Shampoo that features the innovative Unisphere Technology. It combines two different formulas for optimal results, allowing the right amount of Bio-Complex to be used in the neutralizing process after a relaxer service. The benefits, on the other hand, are many as the shampoo restores hair strength and elasticity, smooths hair for better manageability and restores normal hair pH. Not only is Ladine known for its hair product innovations but it is also taking strides in coming up with creative solutions for common hair industry problems. In this area, Ladine introduces its Decalcifying Conditioning Spray which takes care of the calcium relaxer build-up problem. The spray uses natural and renewable technology to gently and effectively remove traces of calcium build-up from calcium relaxers.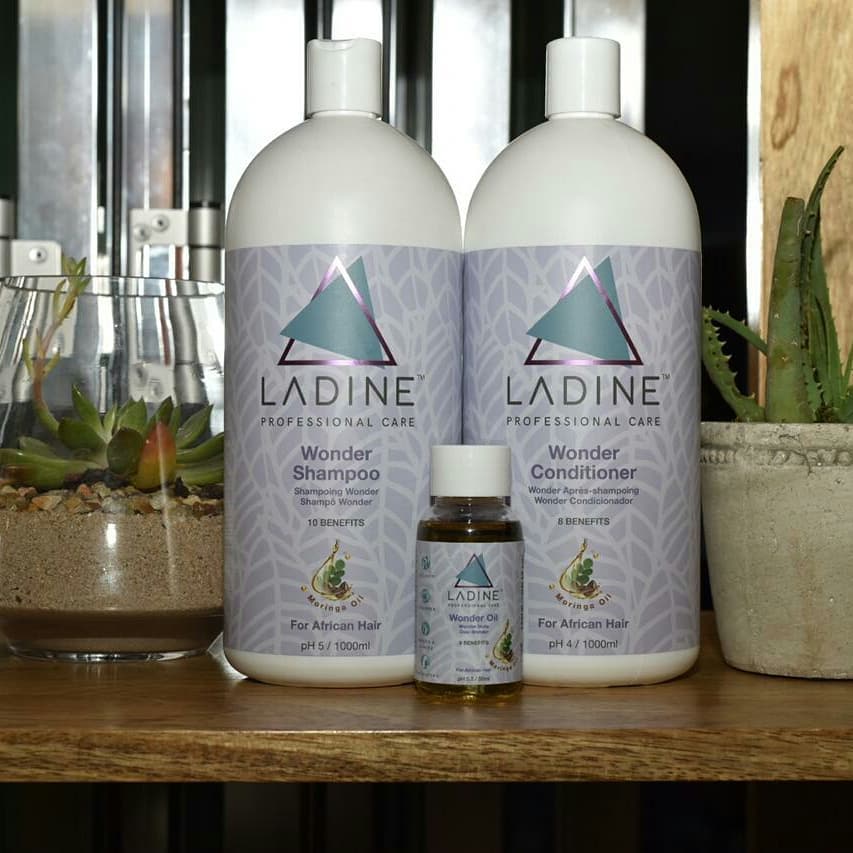 Lastly, Ladine introduces the Wonder Range which aims to help the consumer achieve softer and stronger hair in three simple steps. Rich in moringa oil, the Wonder Range can offer as many as 10 benefits for hair. It's no wonder we are obsessing over Ladine's new products.