"Innovators will always innovate." – Kabelo Moremi
It is no doubt that South African Hip Hop has grown exponentially in the past decade. The industry has opened up a great deal, affording many the opportunity for stardom and greatness. However, with growth comes criticism, naturally. I ask, is South African Hip Hop ready for open criticism?
This question is inspired by the latest episode of The Sobering Podcast featuring street icon Siyabonga Ngwekazi a.k.a Scoop Makhathini. The conversation with Scoop was centered around his role in shaping youth culture in South Africa with his ex-posse Boyzn Bucks. However, the conversation took a detour into media and journalism where Scoop argued that media outlets and journalists should be honest about their opinions – provided that their opinions are informed and come from a genuine place. This came from him looking back at his passionate altercation with Ntukza on his previous primetime music show 'Turn Up' on Channel O.
Fans and hip hop purists have been open about their criticism of SA Hip Hop now more than ever, with fans voicing their dissatisfaction and distaste to what their favourite artists are putting out. The hip hop heavyweights Cassper Nyovest and AKA are not except either, watch here.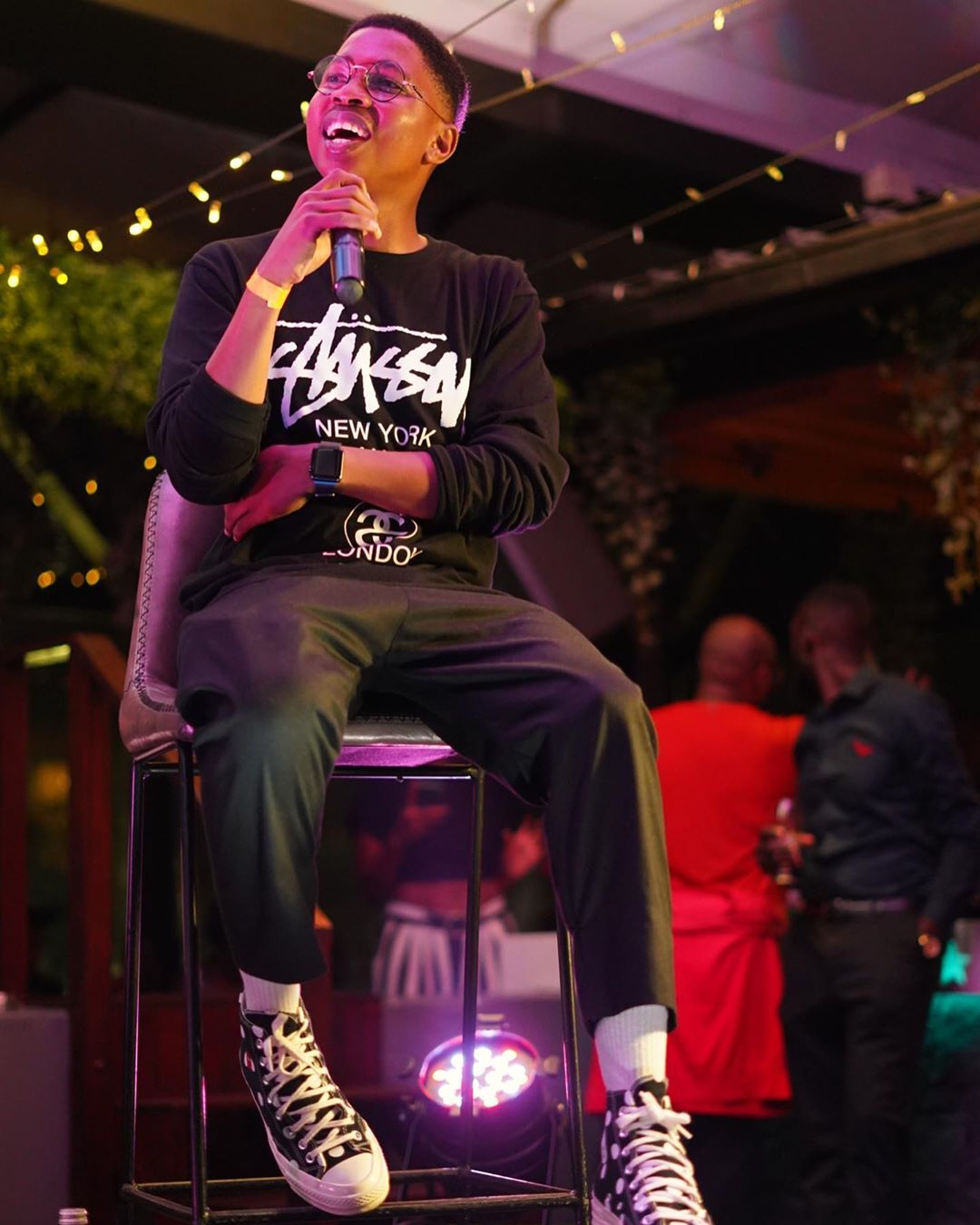 In search of answers and clarity, I spoke to Kabelo Moremi a.k.a Fratpacker, one-third of The Sobering Podcast. Kabelo is well-versed in Hip Hop. He understands the culture, and as a recording artist himself, he knows the role of criticism in Art and Hip Hop. Read what he had to say below.
Where do you see SA Hip Hop going? What trends can you forecast?
I can't really say. I just know what I have been enjoying and hoping it grows. Regional/neighborhood pride especially hoods we aren't super familiar with. Pretoria has got a beautiful thing going 25k and Focalistic [who] represent [their] hoods so beautifully. Hearing the Pitori lingo with the raps and understanding [Pitori] culture through the music. The same thing with Maglera Doe Boy, you get to understand what Maglera is like through him. I am hoping to see more of that, more rawness is what I am hoping to see.
Listening to your latest podcast episode featuring Scoop, you all briefly spoke about the importance of opinions in journalism and other aspects of media surrounding Hip Hop and the culture, how important are the opinions of the media to what's happening on the ground?
it's important for media to cover all aspects of the culture and music. Opinions for me are whatever because everyone should have one of their own and shouldn't let the media dictate what they think. The media should have its finger on the pulse of what is happening and give an accurate analysis of it and report it. Shedding light is important because you show people more of a variety and show people there is more on the menu. This opens them up to more things that they can actually relate to and not force themselves into liking or vibing with what's being fed to them.
The Sobering Podcast is very vocal about its opinions. You guys are quite clear in what you have to say about an artist, a song or any aspect of the culture. In your experience, are artists in South Africa ready to be criticized and given constructive, informed opinions on what they offer?
If we're being honest nobody likes being criticized or hearing that people don't really like their music. Again, globally this is the case; case in point how many artists have dissed blogs, magazines, and podcasts that have had non-positive things to say about their art.  Artists are sensitive and it makes sense, they put in work and some bare their soul for listeners […] I mean you make a song about your hardships and journos call it trash!? I think that's why when expressing your opinion, you do have a responsibility to elaborate on why you don't like something. But even with that artist won't really like it. Hence I love having conversations with the artist as opposed to a one-sided critique.
Do you think that having an open dialogue about what is good and bad about the game and the players in it will affect the diversity and innovation of the game at all?
Not at all, innovators will always innovate. I just think we should share information to better the industry and level the playing field.
From your perspective has there been enough innovation, especially in the new wave of artists, producers, and composers?
I love how the new wave movement. They break barriers, they don't care and they cultivate their following and create their own events. So much so that mainstream folks want a piece of their action. Some is organic and some is a bit weird and borderline parasitic. I would like to hear more innovative music though. The movements are awesome but I would love to hear more diversity, its there but I would like more.
Let us know what you think below. Leave a comment in the section below and let's start a conversation.