Mobile phones are revolutionising Africa, granting quick, easy, and relatively cheap access to the internet and its digital platforms.
The rapid adoption of mobiles across the continent, especially in South Africa, hasn't gone unnoticed, with companies investing a huge amount of money to break into and expand the ZA mobile market. Late last year, the mobile data-only network Rain launched the country's first fifth-generation network, laying the foundations for an even stronger mobile infrastructure across South Africa.
As a part of the mobile revolution, perhaps the biggest changes have come in how the residents of South Africa purchase goods, move money, and accept payments. Widespread mobile adoption across the continent has helped to democratise finance, with many seeing the future of finance in countries like South Africa being a convergence between telecoms and banking.
Even though South Africa is one of the few African nations where bank card penetration is significant, recent data shows that billions of Rands are being moved via eWallets. If the growth of eWallets, which have become increasingly accessible through mobile phones, continues as it is, it may not be long before the country goes almost entirely cashless.
Mobiles encouraging eWallet use
Mobile eWallets are on the rise across the globe, with their combination of online security and convenience making them the go-to option for many people. As it stands, the entire mobile eWallets market is on its way to being worth $1 trillion this year, growing by 36.5 percent year-on-year. Africa is a huge driver of this growth, with mobile eWallets greatly reducing the risk of losing currency or theft of money.
In South Africa, the eWallet is already seen as a primary method of making financial transactions. Over the festive period of 2019/20, it was recorded that most money was sent via an eWallet service. In fact, just through one of the many eWallet services available over this period in ZA, nearly R3 billion was sent by means of an eWallet transaction.
Gauteng proved to have the most mobile money-savvy population over the latest festive period, with the nation's smallest province seeing 42 percent of the total eWallet funds sent through one provider. This 42 percent amounted to over R1 billion being moved across mobile eWallets in just one province.
Other provinces didn't experience the same level of eWallet use, but still experienced a great deal of digital money movement. In KwaZulu-Natal, over R300 million was moved via eWallet transactions, with a further R200 million moving in Western Cape. Using mobile eWallets is efficient, secure, and convenient, which is why so many people in South Africa are adopting mobile as the go-to way to pay and send money. In turn, more South African services are making eWallet payments an option.
More ZA services embracing the cashless future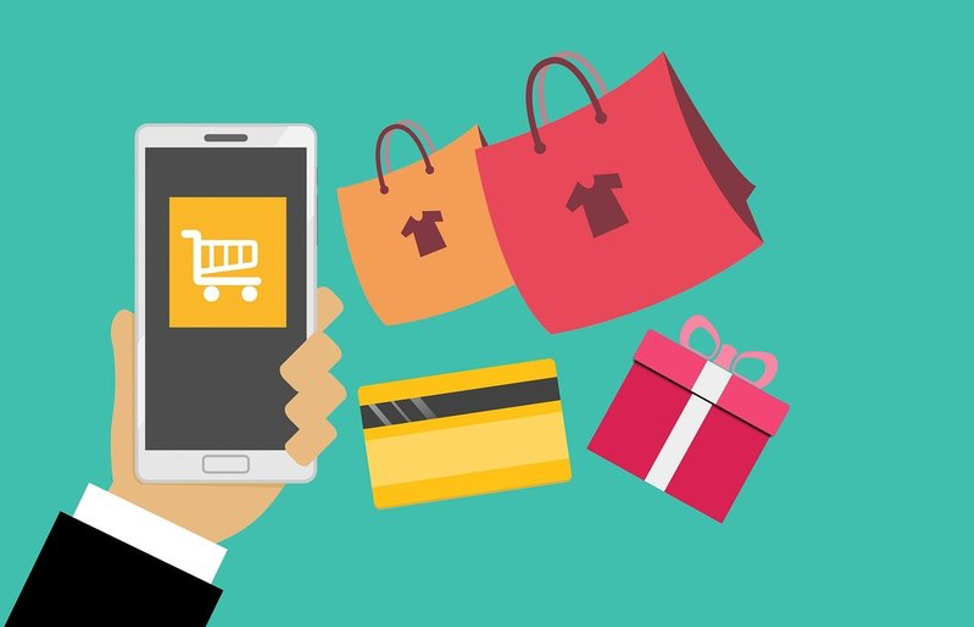 As has been seen in other jurisdictions, the initial use for eWallets in South Africa was peer-to-peer money sending. As opposed to giving each other cash, people quickly realised that eWallets were quicker and safer, with companies like FNB developing ways that money sending could be done simply by knowing the recipient's phone number. Naturally, as more people started to use eWallets for day-to-day exchanges with family and friends, businesses saw an opportunity to become more user-friendly by offering eWallet payment methods.
With the eWallets working online and mobile adoption meaning that people all over South Africa have access to the internet, it shouldn't come as a surprise that wholly digital services were among the first to present eWallet options. Now, anyone can quickly and easily deposit money to play games through the likes of Neteller, Skrill, and ecoPayz at dedicated gaming websites via their mobile phones. For example, online casino sites rely on trusted and efficient payment methods, as do their customers, in order to provide a sleek and efficient gambling experience.
Along with spending money to play games at online-based platforms, it has been found that mobiles are also encouraging people to shop online. Back in 2018, PayPal found that South Africans want to use their mobiles to shop online, rather than any other device. At the time, nearly half, 46 percent, claimed that they buy more now as they can do so conveniently through their mobiles and mobile eWallets, with 85 percent saying that they made at least one purchase via their mobile phone in the year prior.
It's become much more commonplace for people across ZA to see their mobile device as a payment method as opposed to the contents of their wallet. The peer-to-peer aspects have been the integral foundations of growing the mobile finance user base, but now there is even more incentive for South Africans to adopt eWallets, with more and more available services offering ways to use the comparatively secure and more convenient transaction method.
The sheer volume of eWallet transactions witnessed over the 2019/20 festive period indicates that the residents of South Africa's economic hubs are rapidly moving towards the cashless future. Word of the benefits of utilising mobile eWallets will continue to spread, with more businesses allowing it as a payment method to further move away from cash in hand to mobile transfers.