Samkelo Lelethu Mdolomba Aka Samthing Soweto has taken the week by storm with his latest releases. He released four songs from his highly anticipated upcoming album Isphithiphithi.
The success of this album seems to have been already decided by the public, having reached the number one spot on Itunes Top Albums list. This comes after just dropping four singles from the album.

The Album has overtaken DJ Maphorisa and Kabza de Small's mega EP Scorpion Kings pushing it to the second spot. Furthermore, he is also dominating the Top Songs chats on Itunes holding down the number one and two spots.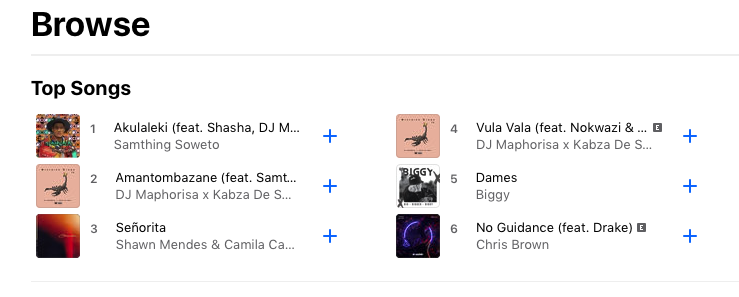 It is important to note that Samkelo top songs are House Music productions. This is a deviance from the sound that he is known for from when he was still a The Soil group member and his earlier releases. These four releases spurs the question, is album going to be a full House Music project? Lately, Samkelo has popped up in a number of Amapiano tracks and doesn't look like he is stopping anytime soon. He might have found his sound where he blends both his soothing vocals and laid back style to Amapiano.
Tracks
Omama Bomthandazo (Feat. Makhafula Vilakazi)
Samthing Soweto teamed up with poet Makhafula Vilakazi to commemorate women for the month of August. The song is more of a traditional South African soundtrack with guitar strings being pulled alongside Kasi rap-like poetry from Makhafula.
Lotto (Feat. Mlindo The Vocalist, Kabza de Small & DJ Maphorisa)
Like his previous house hits, Samkelo has caused the sound of Amapiano to shift as the producers melt and reform around his voice. The same with Lotto, a beautifully composed track that features two of South Africa's top vocalists. Lyrically the track is a throwback nod to Mafikizolo's earlier track Lotto.
AmaDM (Feat. DJ Maphorisa, Kabza de Small & MFR Souls)
AmaDM was teased to us through several mixes from the Maphorisa and Kabza and had people scrambling to find the track. With an initial listen the song resembles a love song that could be included in one of Samkelo's solo debut album, "This n That without Tempo".
Akulaleki (Feat. Shasha, DJ Maphorisa & Kabza de Small)
This song is currently holding the South African House scene under Ransome. Arguably the biggest song out right now, dominating every playlist out there holding the number one spot. A vocal partnership with Shasha gives this song a more dynamic range.
Tell us what you think of the sound direction that Samthing Soweto is taking. Leave a comment in the section below.