This song has deejays itching for a rendition.
TSHAMISEKA, a Tsonga word for sit still or be patient is the title of the track that Kid Fonque and D-Malice featuring Khensy released back in 2017. The track has since been re-rendered over and over again  by various producers and deejays as they simply can't stop giving the tune love. The artists that have made their own remixes include the likes of Dwson as well as Fka mash.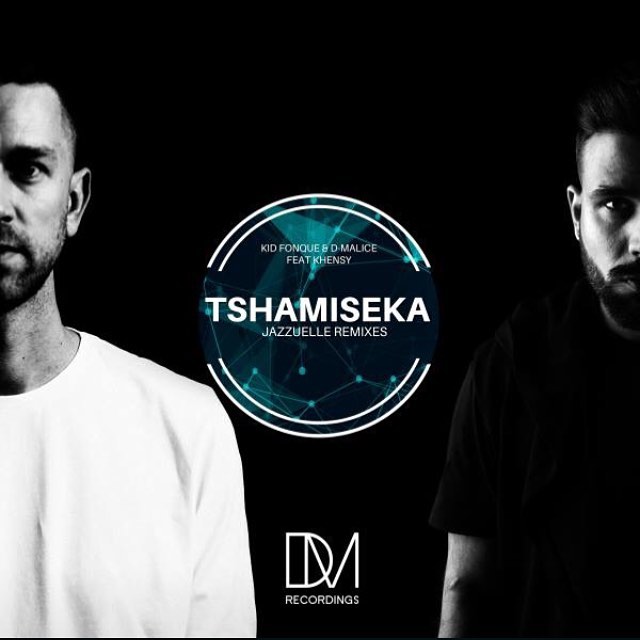 Now recently Jazzuelle has joined the list of creatives that have put on their contributions towards TSHAMISEKA. Jazzuelle took it upon himself to create a four-track EP that is dedicated to the tune. Imagine listening to one song over and over again and each time you hear it, it is sonically different from the last. Furthermore, it switches and hops in and out of genres and still manages to resonate with the original track. The dialect of the elements remains true to what Kid Fonque was aiming to transmute in the original.
Kid Fonque & D-Malice Feat Khensy – Tshamiseka (Original Mix)
Jazzuelle's four remixes are as follows:
1. Tshamiseka – (Jazzuelle Remix)
This is the base version as it takes a standard approach and it is easily recognizable as a Jazzuelle remix.
2. Tshamiseka – (Jazzuelle Darkside Remix)
This secondary remix plays more on the progression side of things as it dips up and down in tempo with a club feel.
3. Tshamiseka – (Jazzuelle Ambient Ensemble)
As the remix title suggests, this is the soulful version of the bunch. This remix takes a more sorrowful feeling approach and rides the vocals like a surfboard, Jazzuelle dropped the kick drums and stuck to the baseline and allowed the two elements to work together.
4. Tshamiseka – (Jazzuelle Spellbound Ensemble)
He was very playful with the base element on this one, the synthetic sound has a holistic lounge feel. This remix sounds more like an introduction to something extraordinary.
Download link: Tshamiseka – Jazzuelle remixes