The stars definitely came out to shine last night on the red carpet screening of Netflix's latest local series, Savage Beauty which was held at The Venue, Houghton Hotel.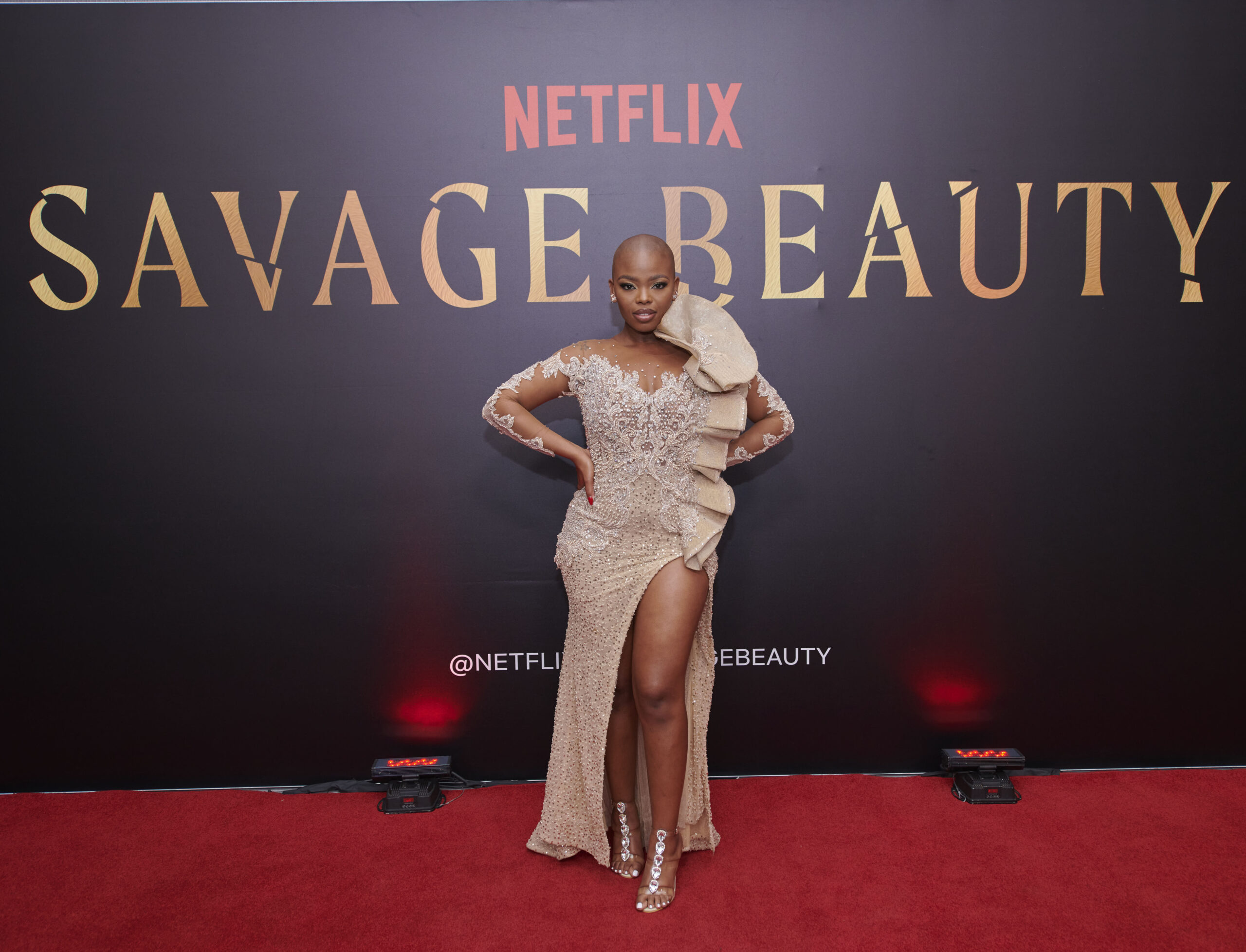 Get drawn into a world of beauty, secrets and revenge in Savage Beauty – Netflix's series featuring breakout star Rosemary Zimu (above), alongside some of SA's accomplished actors including Nthati Moshesh and Dumisani Mbebe. The series follows a story of a young woman who infiltrates the wealthy family whose harmful skin lightening cream tests destroyed her face, and killed her brother and friends. She becomes the invisible force that triggers their destruction, but will her humanity also be destroyed in the process? To find out make sure to follow the six episode series which premiers today on Netflix.
But of course before you do, check out what the cast of Savage Beauty stepped out in as they walked the red carpet. Indeed, the stars were dressed to impress with many rocking custom pieces by local designers. Whether they took a formal approach or slightly relaxed and casual style, the cast collectively looked incredible on the red carpet as they posed for the cameras. So of course, without further a do we present you the red carpet looks of Savage Beauty which premiers today on Netflix.