Back on the international scene, Just 6, the famed South African Acapella sensation, is fervently vying for a second Grammy nomination in the "Best Arrangement, Instrumental, or Acapella" category. After their first historic nomination in 2022, the group is once again poised to make waves in the music industry, and this time, they're calling on their beloved South Africa to rally behind them.
Just 6 captured the hearts of fans around the world with their spellbinding harmonies and jaw-dropping vocal arrangements, which earned them their first Grammy nomination. The group's remarkable journey from the streets of South Africa, Pretoria to the world stage is a testament to their dedication and unparalleled talent.
Nkosie Hospas, music director of the group, expressed their excitement about the campaign: "Being recognized by the Grammy Awards was a dream come true for us, but we believe our best work is yet to come. We've poured our hearts and souls into our new upcoming project, and we're confident it's something that will resonate with the world."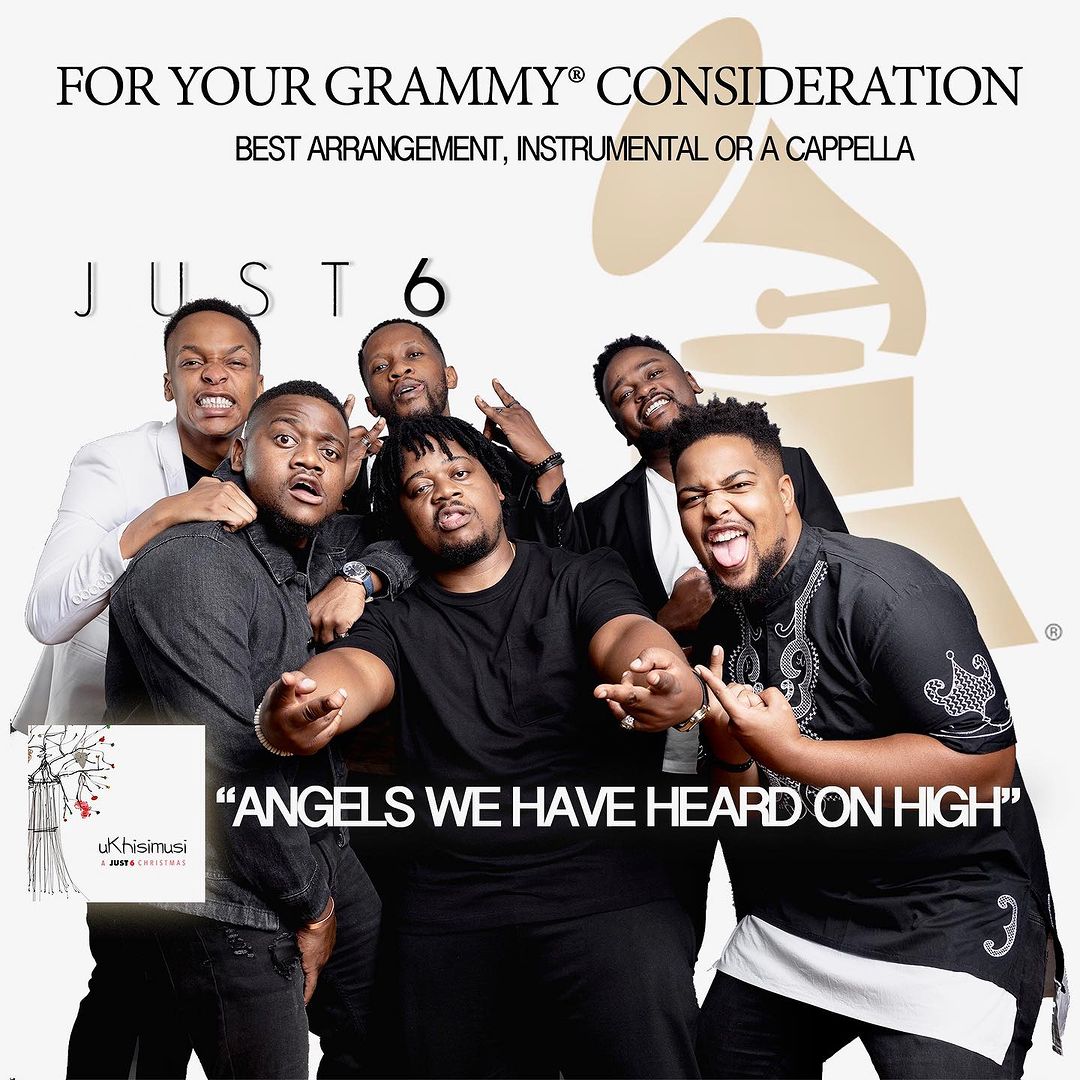 The campaign to secure a second Grammy nomination is a call to action for South Africans to unite and support their musical ambassadors. The group want to build awareness and excitement around their new upcoming project, which they believe has the potential to redefine acapella music on a global scale.
Fans and supporters can join the movement on social media using the hashtag #Just6ForGrammy and by attending Just 6's upcoming performances across South Africa. Stay tuned for more updates, as the group gears up for their next masterpiece.
Main Image: Instagram