K.O goes on a national tour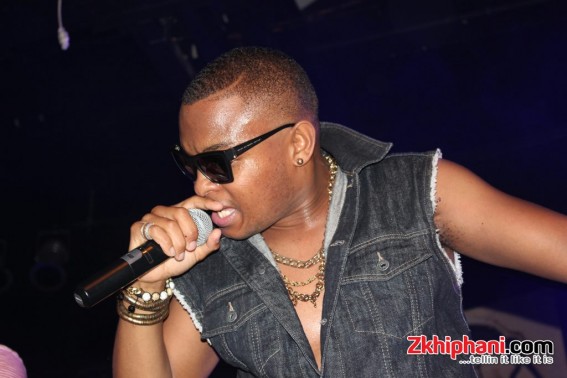 After clocking over a million YouTube views for Caracara and partnering with Twitter in the global launch of Audio Card as well as leading the Channel O Africa Music Video Awards nominations list with five nods, K.O is finally ready to drop his highly anticipated debut solo album, Skhanda Republic on the 3rd of November. As the album readies to hit brick & mortar and digital stores, K.O officially opened the tour in the Eastern Cape with last night's event held at club Lush in Port Elizabeth.  This whole weekend K.O will be in the Eastern Cape with three more scheduled shows.
The tour will hit Jozi with next weekend's leg of the tour at t Zone 6 Venue in Diepkloof, Soweto. For this particular we are pulling all stops and we have dubbed it the crown jewel of the tour; it will be the first time K.O performs the entire 'Skhanda Republic' album from top to bottom, the show will be hosted by the trendy and sexy Nomoozlie (Nomuzi Mabena) and will feature performance by Ma-E, KiD X, Maggz, DJ Vigilante, Ms Cosmo and Speedsta.
Here are all the tour dates:
23 October – Club Lush, Port Elizabeth
24 October – Buccaneers, East London
25 October – Ibhayi Beer Festival, Port Elizabeth
26 October – Chief Nkqoko's Place, Port Elizabeth
02 November – Zone 6 Venue, Diepkloof, Soweto
14 November – The Loop, Cape Town
15 November – GO Lounge, Gugulethu, Cape Town
16 November – Mzolis, Gugulethu, Cape Town
21 November – KONG, Rosebank, Johannesburg
27 November – The Blue Room, Hatfield, Pretoria
28 November – Club Europa, Pretoria CBD
Facebook Comments