5-year-old Kairo Forbes has just launched her own KAIRO sunglasses range in collaboration with ERA by DJ Zinhle. The KAIRO COLLECTION protects your little ones' eyes against the harmful effects of blue light emitted by cell phones, TVs, laptops and more.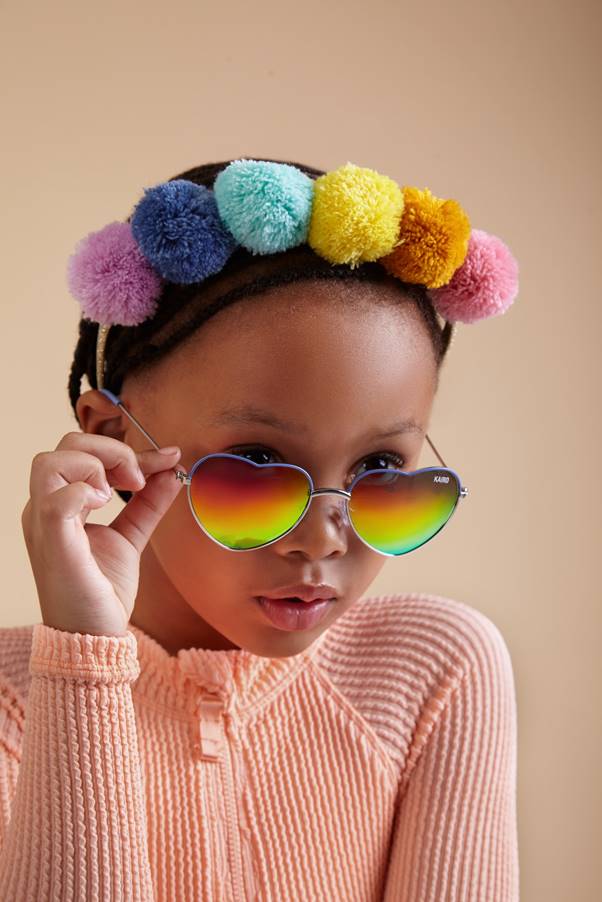 The 5-pair range is targeted at girls 4-7 years old, with a 6th pair 'The Flamingo' for girls aged 0-2 years. A boys' range will be added to the KAIRO COLLECTION in the coming months.
Geek Chic
The Rainbow Heart (Kairo named this pair herself as she loves hearts and rainbows)
The Pop Star
The Love Bug
Eye Candy
You can now shop the KAIRO COLLECTION online here or at the ERA by DJ Zinhle Southgate store. The collection price ranges between R169 – R249.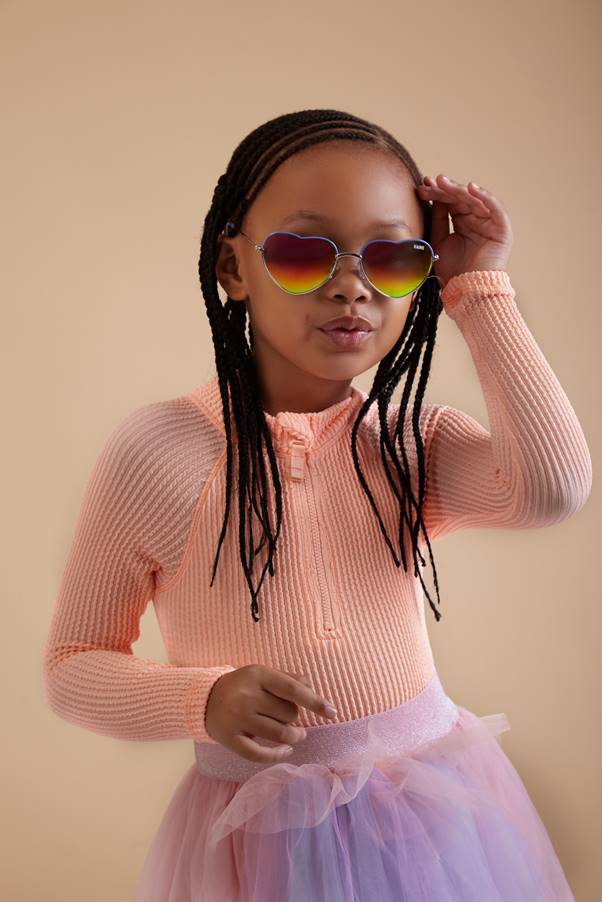 "They have my own name on it, that's so cool!" expresses Kairo Forbes. Speaking about her favourite part she adds: "The rainbow heart and the blue ones because blue used to be my favourite colour but now red is my favourite colour."
"So proud of this collaboration with my superstar Kairo Forbes," shares DJ Zinhle.