It is difficult to believe that Kalawa Jazmee is already 24 years. The longest running independent record label has birthed big brands such as Bongo Muffin and Mafikizolo among others. They invited us to their Winter Artist Showcase where we were introduced us to the existing artists on the roaster as well as new and fresh talent they have signed.
The night was filled with cheer and great vibes as the OG's in the music business came out to show their support. The event was exclusively for the media to get a sense of who Kalawa Jazmee thinks is hot. Besides the music, there was great nostalgia created just by seeing the gents from Trompies in one room, for example.
Although the record label has a distinct Kwaito edge to their sound, they have managed to keep the sound fresh and relevant. Judging by the response to their biggest songs this year, the public are feeling it.
The Showcase
Oskido showcased the two videos he dropped with Ngci featuring vocalist Mque being one of them. He then took to stage to show he still has it when he performed Pepereza alongside Dr Moruti and Mckenzie. Nolwazi entranced us with two new singles and it was refreshing to hear her on own on a song.
Candy performed her new single, Siku Ne Siku featuring Nigerian up and coming artist, Nonny D. The Indigenous Afrosoul single borrows sounds from Eastern Africa and has really shown her growth and range. Professor also impressed with his performance of Brand New.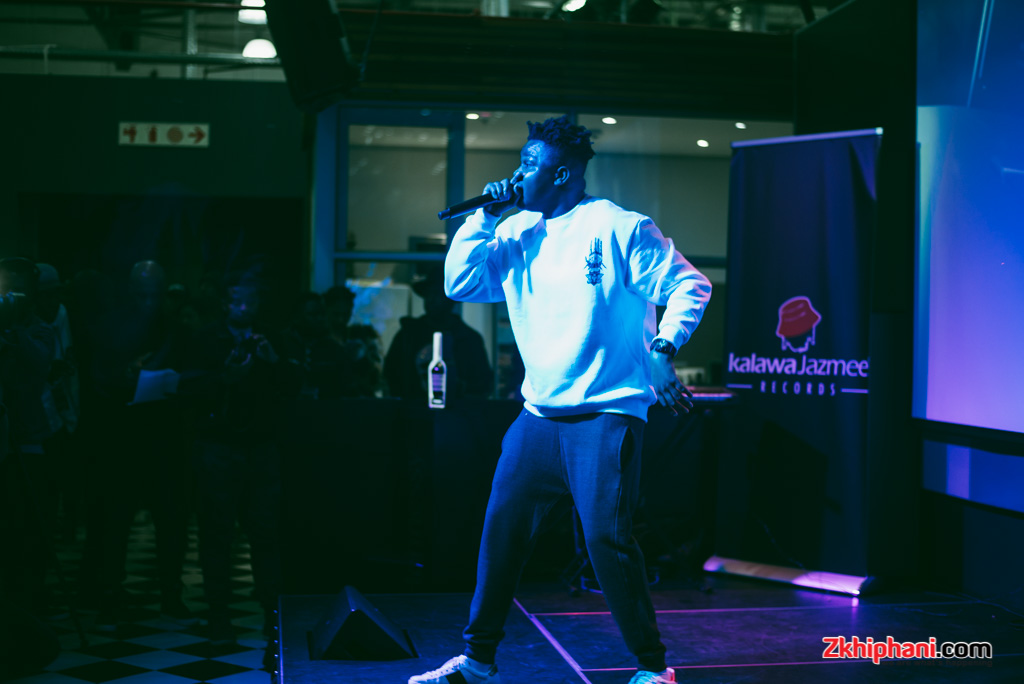 Some of the artists who also took to stage were Mandla Spikiri, Mjokes, HHP, Mpumi, AB Crazy among many others.
With rumors of Kalawa Jazmee disbanding and losing some of their artists, last night was a positive reinforcement that they are not going anywhere.
Look out for the video we shot at the event as well as the interviews we handled.