Kanye West tickets sold out in 15 minutes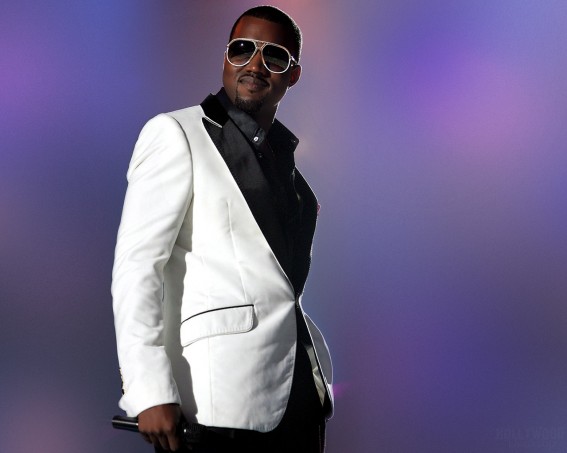 It was one of the most talked about events of 2011, where one of Hip Hop's International Heavyweights featured in a concert experience like no other. Tickets sold out within a matter of 6 hours having only been promoted on Twitter and by word of mouth. Now into its second year, Castle Lite is ensuring that Feel the Beat of Sub-zero Experience is more 'ICE' than ever; having secured none other than one of the most awarded artists of all-time, Kanye West as the headline act.
In keeping with the brand's passion for social media, 500 tickets were released to be purchased exclusively through social media prior to ticket sales going live. The Twittersphere was abuzz with the news on Tuesday the 25th of September after being announced via campaign ambassadors Sizwe Dhlomo, Loyiso Gola, Pearl Thusi and Gareth Cliff; and were sold out in 15 minutes. "The tickets were purchased on Twitter through a free service called 'Tweet to Buy', an intriguing new social commerce model created by Castle Lite. This 'ICE' concept allowed our consumers to purchase their tickets and pay for them simply by tweeting. In other words our consumers tweets became their currency," remarked Nandus du Plessis, Digital Manager for Castle Lite. "With tickets selling out so quickly last year, we wanted to give our loyal followers an opportunity to obtain tickets ahead of everyone else."
Consumers were directed to the brand's website where they clicked 'Pay with a Tweet' and filled in basic contact information. "A unique code was issued to the user, allowing them to use this code to redeem their tickets at their nearest CompuTicket outlet. Now that all 500 pre-tickets have been sold, other Kanye West digital content will be made available via the Castle Lite website" commented Du Plessis. Tickets officially go on sale through CompuTicket this Friday the 28th of September. However the exact venue in Johannesburg will only be revealed once all tickets have been sold. "The venue will be revealed on Facebook as different ticket milestones are achieved," remarked Du Plessis. "Although I cannot reveal the venue just yet, I can promise you that 6 000 guests will live and breathe the invigorating effect of Castle Lite's extra cold refreshment for an 'ICE' moment to remember in a distinctive glacial setting."
Always at the forefront of technology and trends, Castle Lite's social commerce innovation and venue reveal posts will undoubtedly change the way consumers experience concerts and the way brands approach Social Media. Kanye or Yeezy as he is known by his legions of fans will be hitting the stage in Mzansi for one unforgettable night at an exclusive and intimate Castle Lite Feel the Beat of Sub-zero Experience on the 2nd of February 2013 in Joburg.
Ticket Details:
Available through CompuTicket on the 28th of September 2012
R650 for Standard Ticket
R1000 for Golden Circle (limited numbers)
On Pack Promo Details:
8 week promotion from: 29 October – 31 December 2012
To stand a chance of winning tickets to the Castle Lite Feel the Beat of Sub-zero Experience Featuring Kanye West live in Joburg, all you need to do is purchase a Castle Lite bottle or a Shaking Can at a participating outlet, and text the unique code on the underliner for bottles and on the ring tab for cans to *120*5625*UNIQUE CODE#. When purchasing Castle Lite draught, you can text the unique code received on the draught scratch card to *120*5625*UNIQUE CODE# to enter
Mobile Ice Bar Event Details:
During this time be on the look-out for the Castle Lite Mobile Ice Bar (MIB) Experiential Events happening in your area from November 2012 to January 2013, where you can stand a chance to win 1 of 5 VIP double tickets per event.
Facebook Comments