Karabo Poppy thinks that the new crop of visuals artists are at an advantage to be as innovative as they can be
Multi-talented visual artist, Karabo Poppy is arguably at the peak of her career and anything she touches turns to Gold. Known as one of SA's best illustrators and street artists, Karabo Poppy, is set to mentor young creatives through the #BreatheForIt campaign with Halls.
Read more: Comedian, Mpho Popps Chat What 2021 Has Been Like, Collabo With Castle Lite & #SaveYourSummer
We caught up with her at the Halls Breathing Space 2.0 event, where she spoke about why she is so passionate about mentorship, especially because visual artists are hardly given any props. She also touched on the state of the industry and who she considers to be her biggest inspiration.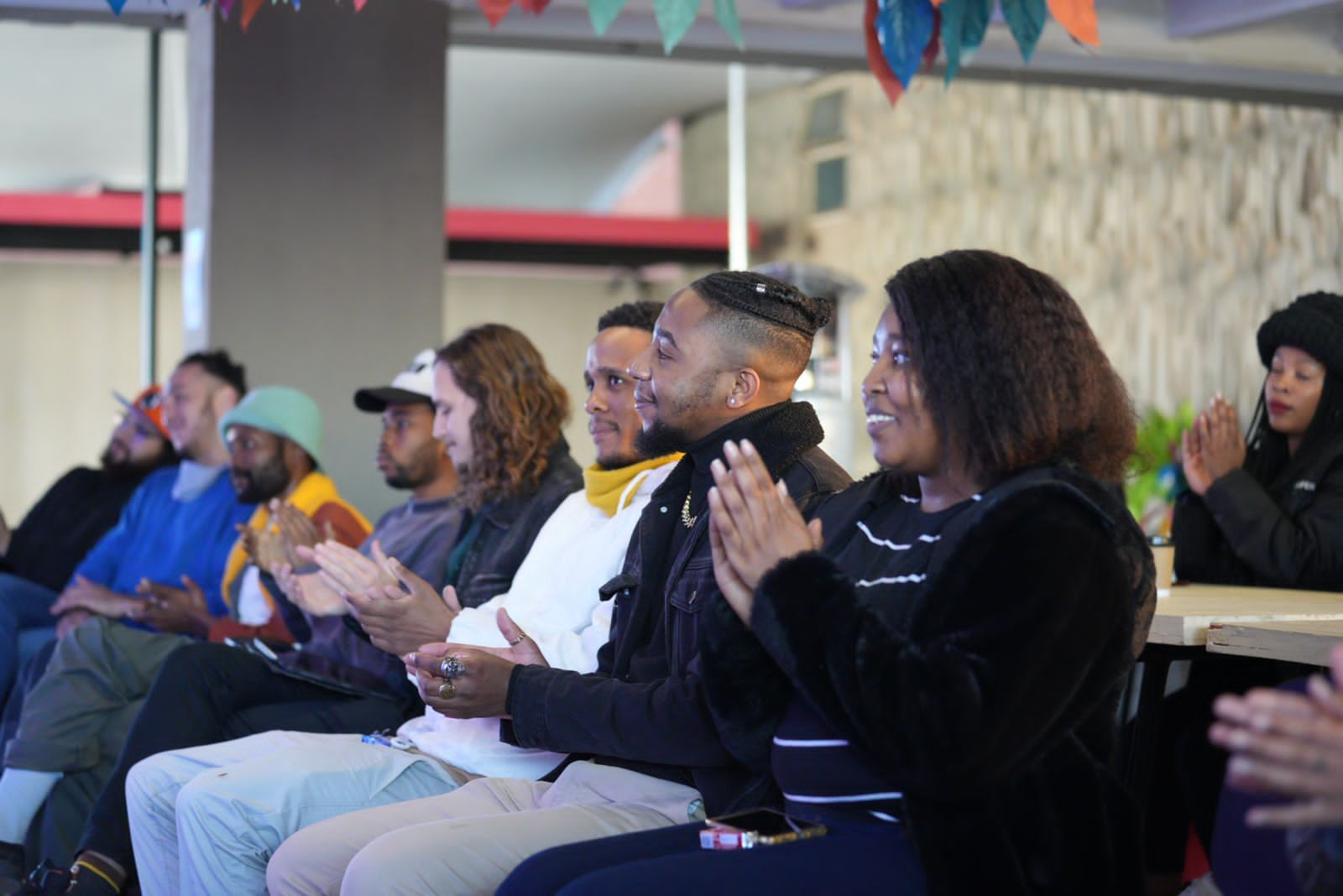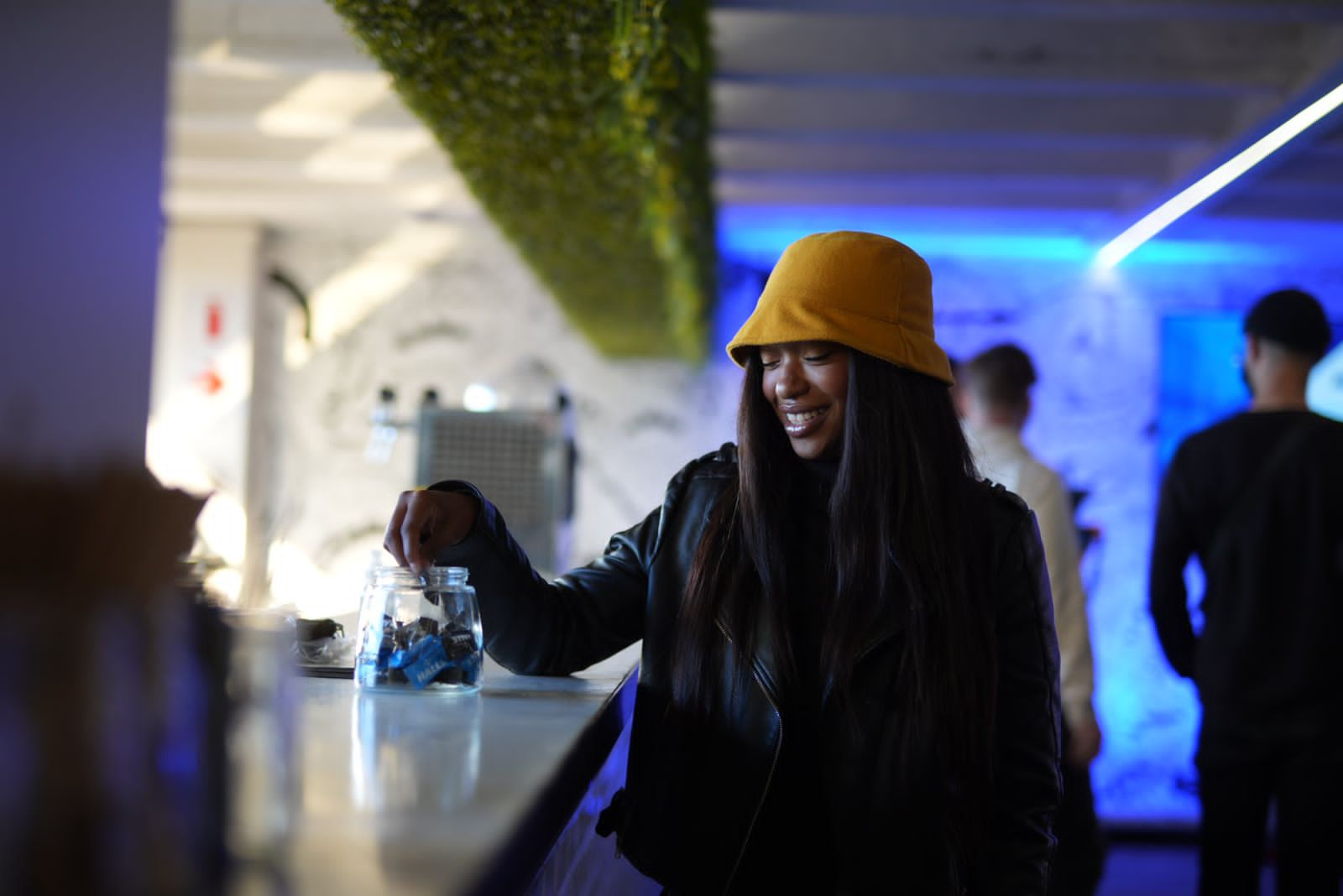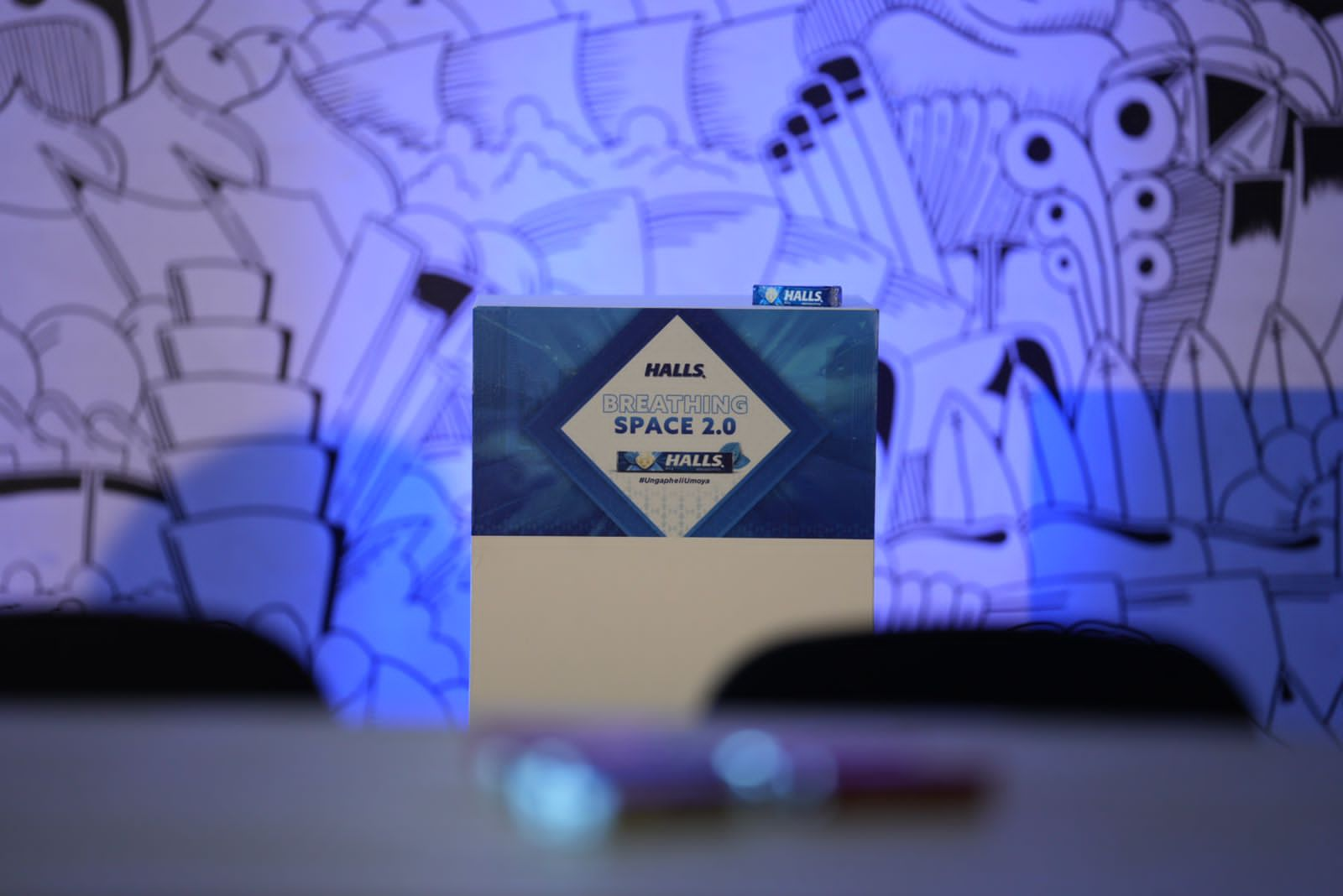 For this campaign, she fulfills the role of gate keeper between worlds. She is essentially the bridge that connects up and coming artists to more established ones and in the process, allows them to share knowledge.
"So that's what made me excited about mentoring 'cause a lot of people send me messages about like, 'how do I do what you do, how do I start?'. Some people have already started, 'how do I then grow it from there or some people have been doing it a really long time and they ask me, how do we freshen things up or innovate," she explains.
The Breathing Space is not a new idea, it is a continuation of the 2021 campaign which saw Halls dedicate themselves to helping young creatives get their fifteen seconds of fame. This year, the team is back with Karabo Poppy to expand the Halls Breathing Spaces in the popular arts and culture space, Braamfontein. And by the looks of things, talent is bound as more visual artists strive to be noticed.
"If you're like, a really good artist and you studied to be a really good artist, you can apply your art to anything that's creative."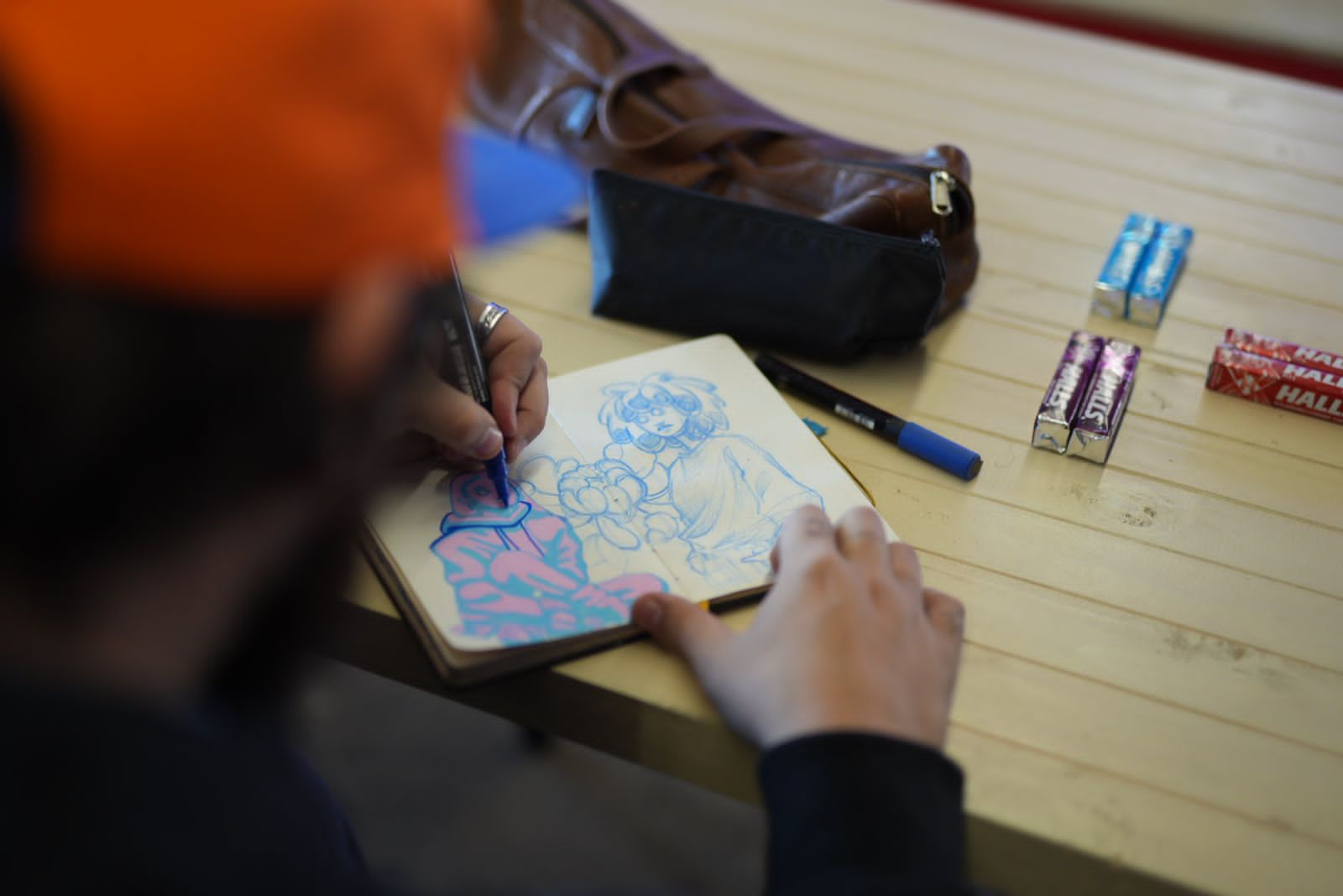 Poppy shared her thoughts on the current state of the industry and what she is noticing about the young creatives that are on the come up.
"I think the industry is looking good because the artists that are coming out now are extremely hungry, extremely driven and I think they're in a good position because university of YouTube is a thing" she mentions. Commenting on how accessible knowledge is now and how one doesn't have to feel disqualified to pursue their passions because of formal education. " Like, knowledge and accessibility to knowledge and skills is much easier than what my siblings had and what my parents had," she explains.
I asked her if she had ever imagined that she would ever be on the path that she is on and creating what she is creating, she said it wasn't too wild for her. Stressing that because of her background in studying Graphic Design, adjusting to being a muralist and designing for fashion houses wasn't difficult at all.
"If you're like, a really good artist and you studied to be a really good artist, you can apply your art to anything that's creative. You can even go from like, being a muralist to being a videographer because your training to how to be creative and it's just another tool that you're using to be creative", she stresses.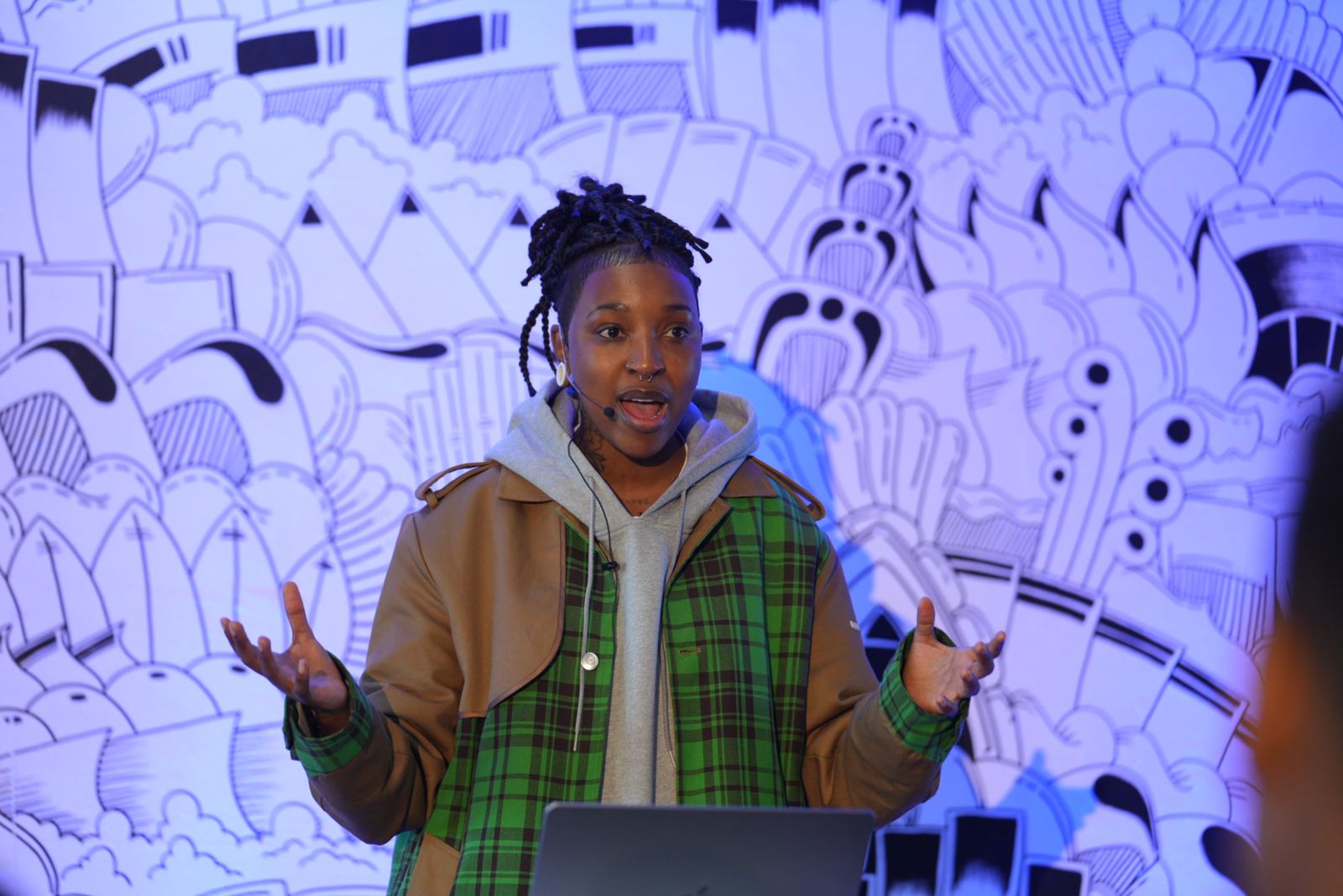 And similar to how seamless the transition is between what she does, so is the philosophy that underpins everything for her. Every time she feels like giving up, what keeps her motivated and focused is remembering why she is doing what she is doing. And the reason? "To preserve the African aesthetic and to inspire other artists to be doing the same," she explains,
Halls and Karabo Poppy will give 9 promising artists the biggest canvas to showcase their talent. The selected artists will revitalize a blank space in Braam with their very own mural. Exciting stuff.