When Karabo Poppy Moletsane was growing up, being a creative wasn't a viable professional path. It was a hobby! However, the South African illustrator spent her formative years trying to disprove that theory, craving out a completely new career path that is uniquely her own. She now counts every well-known brand in the world as clients, including Netflix, KFC, Coca-Cola, Google, Samsung, Nike (to name a few).
Born in Vereeniging, a mining town with underfunded high schools that didn't offer art as a subject, Karabo attended a school further away to feed her love for creativity. The next difficulty was notifying her parents because they wanted her to become a doctor, she then went to pursue her studies at Pretoria's Open Window Institute, where she decided to give BA in visual communication a try with medicine as a fallback.
After graduating from university, she started freelancing and looked in vain for advertising firms and creative studios that were likewise interested in exploring a truly African worldview.
Karabo drew inspiration for the foundation of her illustration style from her surroundings, particularly the exquisitely hand-painted barbershop signs that are common throughout Africa. They display side-on images of people while showcasing various haircuts; for Karabo, this was the kind of genuinely modern African emblem she was seeking for.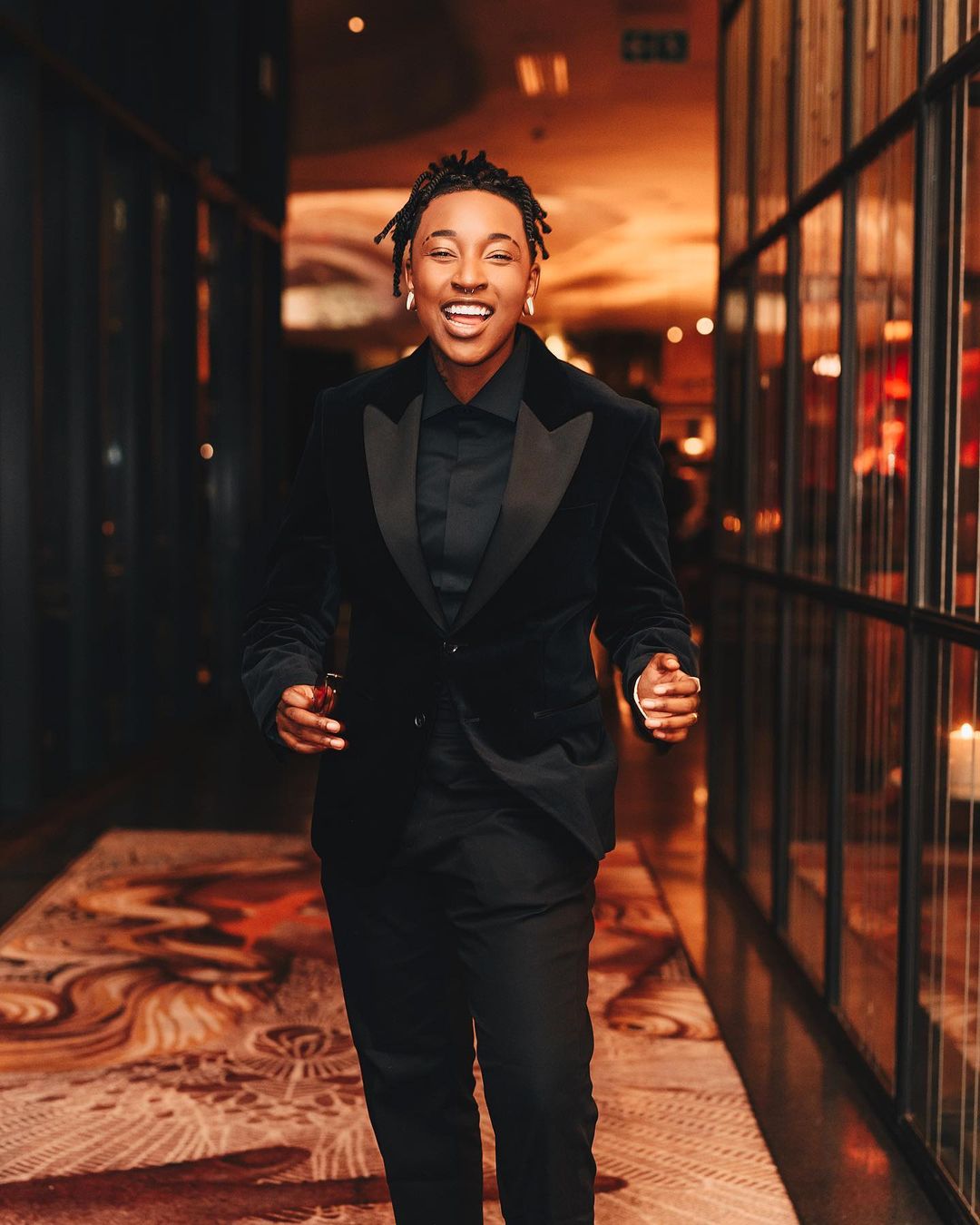 The lively line work that Karabo uses to create illustrations is another distinctive quality. It gives each illustration life. This was also influenced by the area, the hectic environment she experienced when she first moved to a big city, and the one she continues to encounter now in the streets of Johannesburg.
When she first started freelancing, she rapidly found that portraits weren't always appropriate for brand commissions. Astutely business aware, she started to broaden her subject matter and used her line of work to express her unique style to many channels.
She initially mistook an email from a major IT company for spam in 2014, which led to her big break. Her schedule then became very busy as brands from all walks of life wanted to collaborate with her, In 2019 she was part of the Forbes 30 under 30 list, talk about making waves in the industry.
Honestly, Karabo is doing the most and taking Mzansi to the global stage, she is an influential illustrator, graphic designer and street artist, her goal is to put black female illustrators on the map and that's exactly what she is doing.
Main Image: Instagram