Talented local illustrator and street artist, Karabo Poppy Moletsane continues to fly the South African flag high as she collaborated with Nike to produce fire sneaker designs for the sportswear giant's latest Air Force 1 collection.
The Nike x Karabo Poppy collaboration forms part of Nike's, "Nike By You" partnership that enables artists to customize sneakers and showcase their talents in the process. In creating the design, Poppy drew inspiration from her local roots to achieve her artistic vision as well as to produce the colour palette for the collection.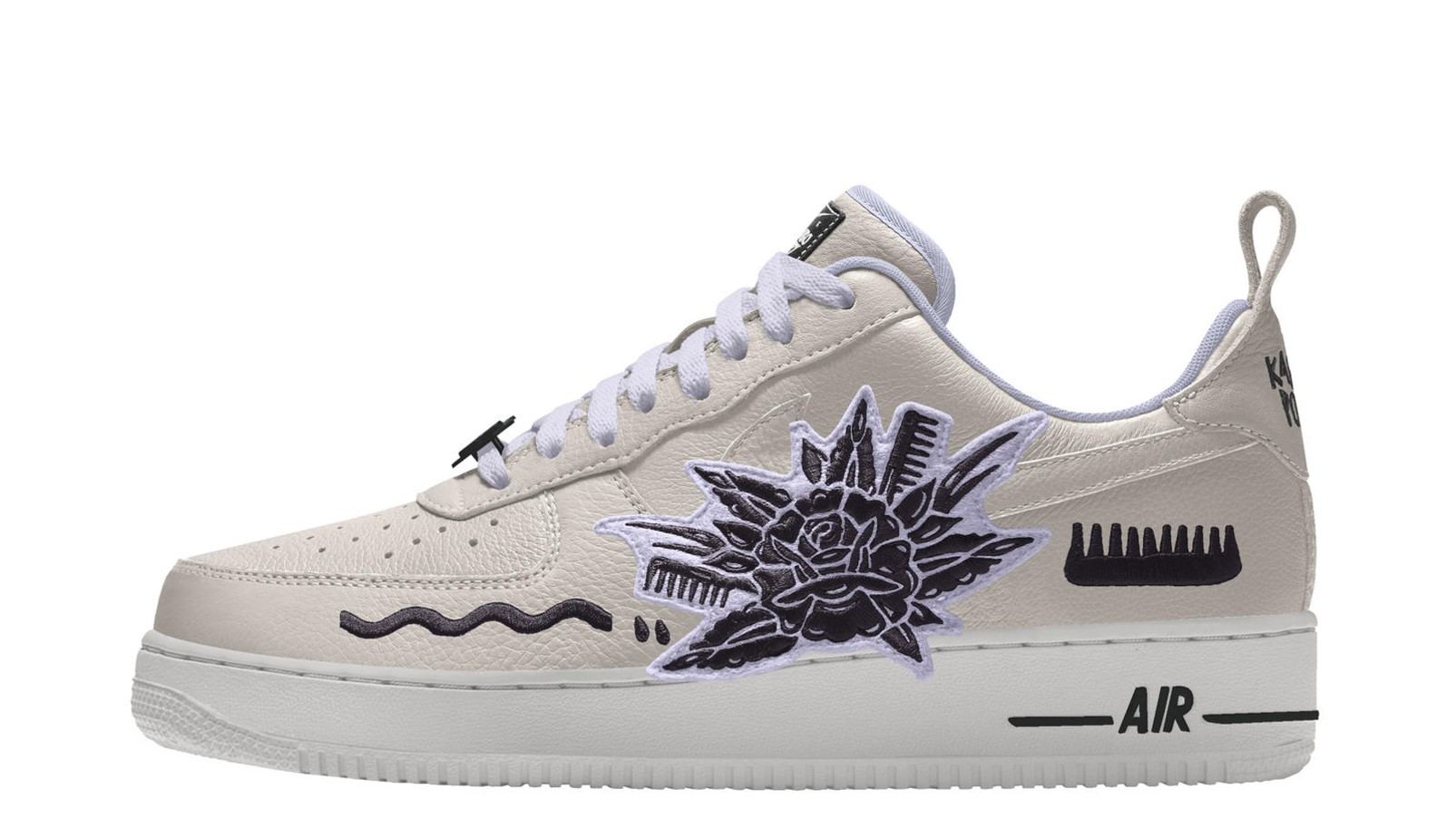 The sneakers, which come in three different designs are an accurate representation of African vibrancy. They are colourful and bright as they incorporate the rich colours of the South African flag from green, red to orange. Keeping in line with her inspiration of Africa, Poppy also made sure to include interesting African prints as well as floral detailing. Finishing touches also included intricately designed dubraes across all three pairs of sneakers. The sneaker collaboration was such a success that it sold out worldwide.
Karabo Poppy is a well-accomplished artist who after her Nike collaboration can add the partnership to her long list of cool projects she's done. The Joburg based artist has collaborated with well-known skincare company, Pond's by designing a makeup bag for the brand's pimple clear gifting range.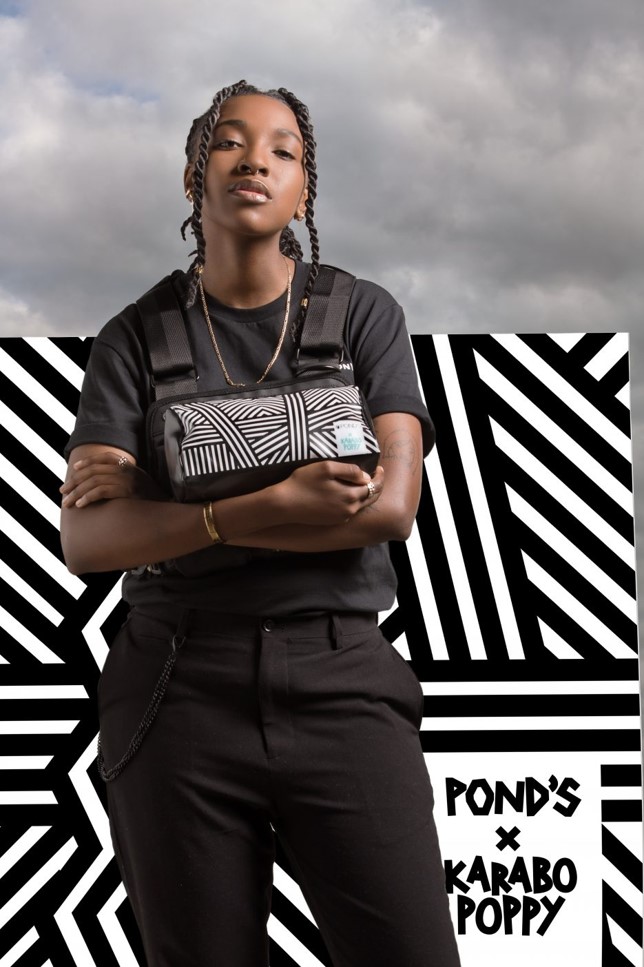 Karabo Poppy has teamed up with Nike before in the revamping of the Zoo Lake basketball courts where she and another local talented artist, Faatimah Mohamed-Luke transformed an ordinary court into a colorful work of art.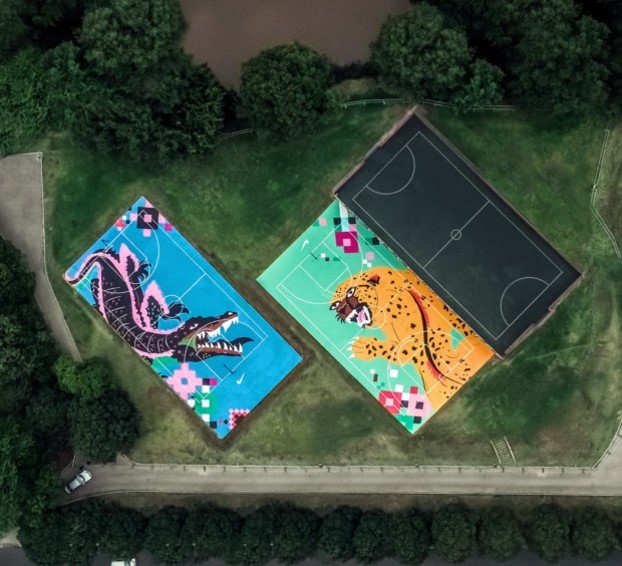 Additionally, Poppy has also just recently teamed up with Coca Cola to create an artwork as part of the brand's World Kindness Day advertisement which has been showcased in Times Square, New York.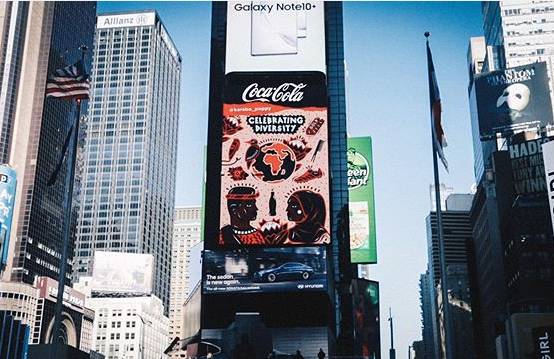 What do you think of Karabo Poppy's artworks?