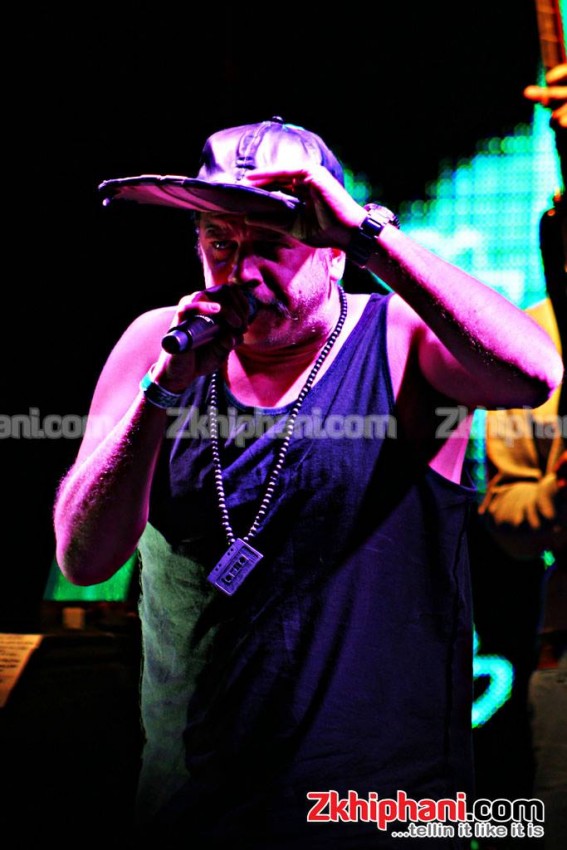 The final Roasters for the Roast of Kenny Kunene have been revealed, Sharpening up their claws for the upcoming comedy Roast are newly announced Roasters John Vlismas, Tumi Morake, Jack Parow, Rian van Heerden and P.J Powers. They join previously announced panellists Dineo Ranaka, Somizi Mhlongo and Khanyi Mbau in their mission: to boldly hurl comedic praise, insults, jokes, slurs and anecdotes at "Sushi King" turned politician Kenny Kunene.
Veteran Roaster and comedian Vlismas cut his teeth at the Comedy Central Roast of Steve Hofmeyr and is the only returning Roaster from 2012, where he succeeded in getting under Hofmeyr's skin so successfully that the "Baas van die Plaas" crooner tried to make him eat his words by cramming his speech into Vlismas' mouth. South Africa's formidable "First Lady of comedy", Tumi Morake featured in the previous Roast as the warm-up act but has been promoted this year to a fully-fledged member of the Roast panel in acknowledgement of her growing reputation on the SA comedy circuit plus her quick wit, and devastating one-liners.
"Shock jock" Van Heerden hosts a regular morning talk show on Jacaranda FM where he serves up the "Complimentary Breakfast" show every weekday from 6 to 9 am.   Badass Afrikaans rapper Jack Parrow, and outspoken South African music legend and activist PJ Powers, a.k.a. Thandeka, round out the line-up for the Roast.
Said Evert van der Veer, Head of Comedy Central, Africa "The final Roastee line-up ticks all the right boxes for a momentous Roast, combining well known faces with some of South Africa's funniest comedians and a sprinkling of the nation's most flamboyant and outspoken celebrities."
Celebrating his involvement in the Roast, Vlismas described Kenny Kunene as a "money-thieving gangster thug" while Tumi Morake referred to Kunene's reputation as a ladies' man by assuring concerned comedy fans "I haven't slept with him!" More bluntly, Jack Parow predicted "Kenny, jy gaan kak!"
Rian van Heerden got into the spirit of the occasion, saying "Kenny, some call me a shock jock, and you'll see exactly what that means when I shock you in your jocks. This Roast is going to be as raw as sushi. Get ready to eat it!"  A more restrained PJ Powers added: "I'm going to do everything in my 'Powers' to put Kenny in his place: dressed up as a chopstick-dinner on a kitchen table. It's your turn, Kenny. I can't wait to take the first bite!"