Hey there, sneaker enthusiasts! It's that time of the week again when we kick off with a fresh and exciting pair of kicks that's sure to set the streets on fire. In this edition of "Kickn' Off The Week," we're putting the spotlight on the BATHING APE (BAPE) Bape Sta Patent Leather "White Turquoise" sneaker. Let's dive into what makes this shoe a street style marvel.
1. Unique Aesthetics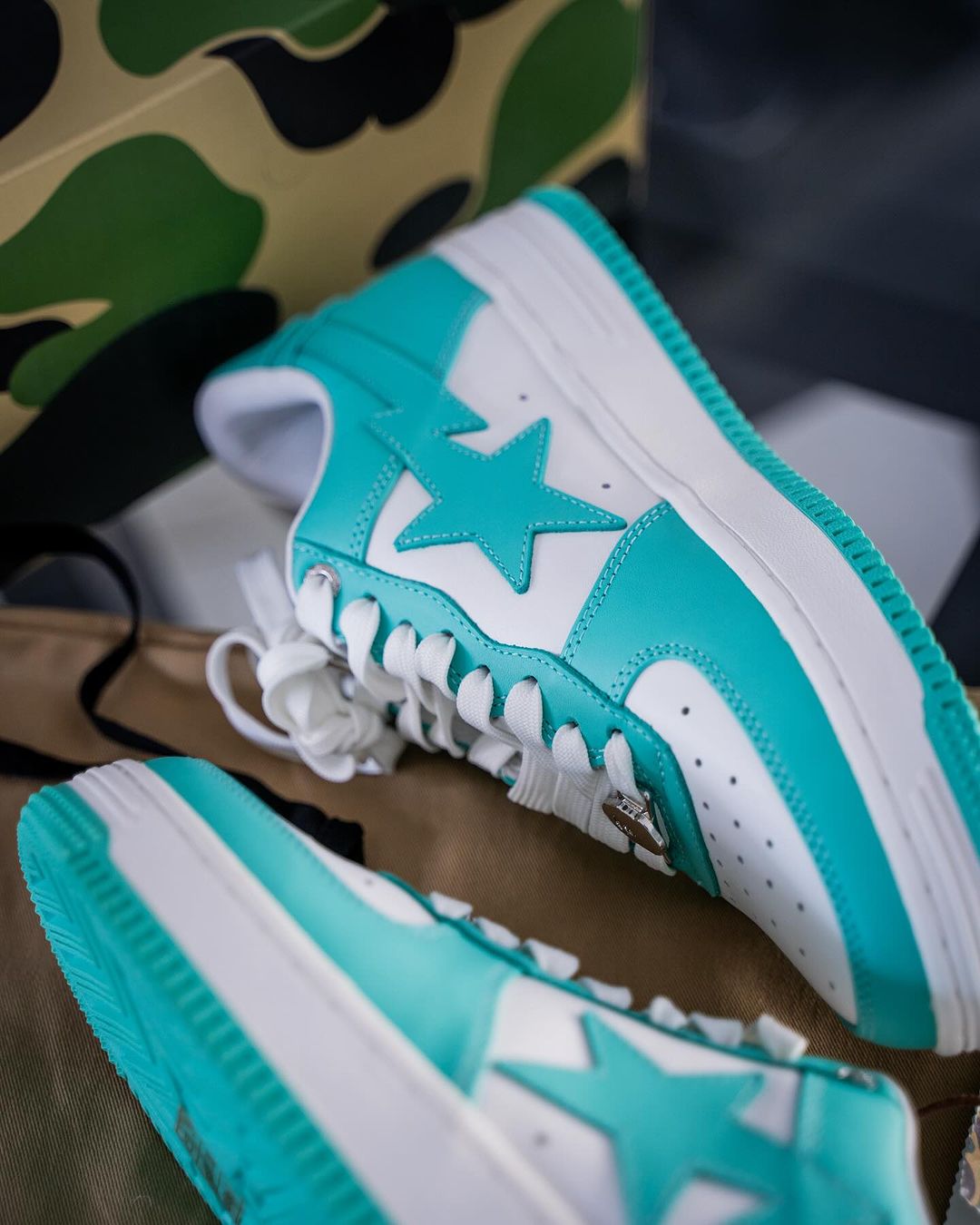 The Bape Sta Patent Leather "White Turquoise" grabs your attention from the get-go with its bold and unique aesthetics. The patent leather upper in a pristine white hue is a canvas for the vibrant turquoise accents. The combination of these colours creates a striking contrast that's eye-catching and perfectly suited for the urban landscape.
2. Streetwear Heritage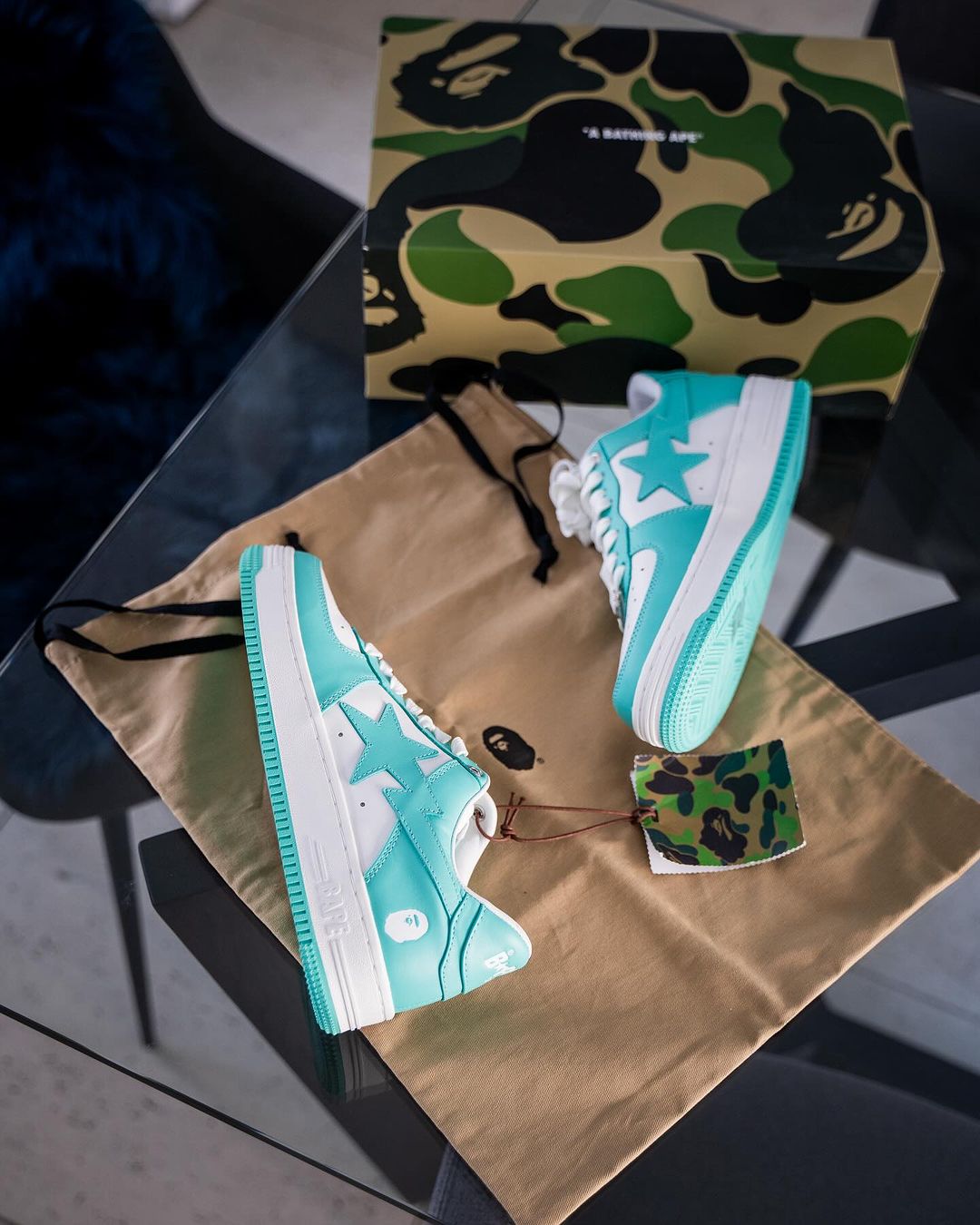 Bape Sta sneakers have carved out a prominent place in the streetwear scene over the years. With their distinct design and strong cultural influence, they represent the epitome of street style. The "White Turquoise" variant is no exception, embodying the brand's commitment to originality and edgy fashion.
3. Versatility in Styling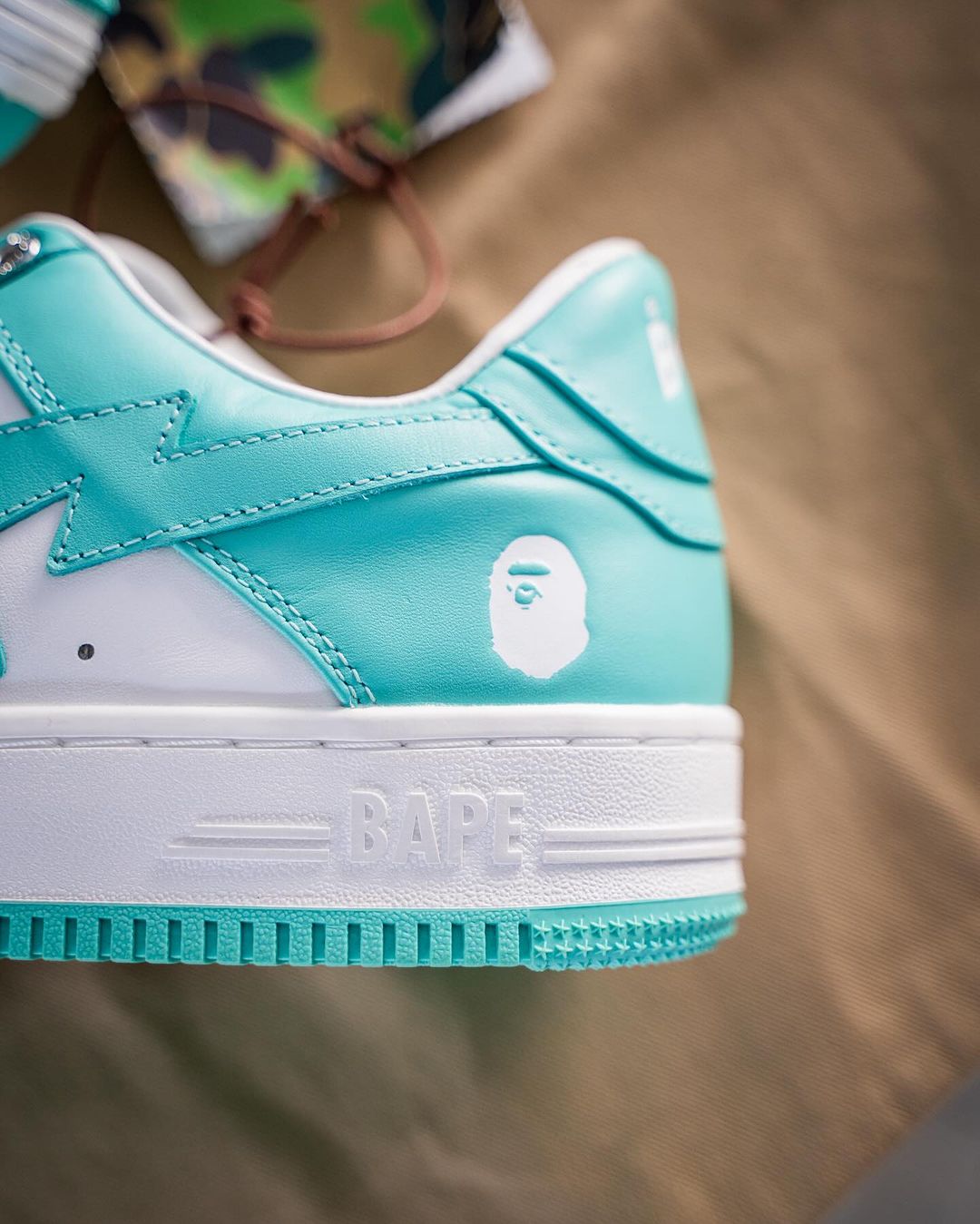 One of the key features that make the Bape Sta Patent Leather "White Turquoise" a standout is its versatility in styling. Whether you're rocking a casual streetwear ensemble or aiming for a more refined look, these sneakers can effortlessly elevate your outfit. Pair them with jeans, joggers, or even tailored trousers for a statement look that exudes confidence.
4. Quality and Comfort
Beyond its aesthetic appeal, the Bape Sta Patent Leather "White Turquoise" ensures a comfortable and durable wear. BAPE is known for maintaining high standards in craftsmanship, and these sneakers are no exception. The patent leather not only adds to its sleek appearance but also offers a level of durability that withstands the test of time.
5. Hype and Collector's Appeal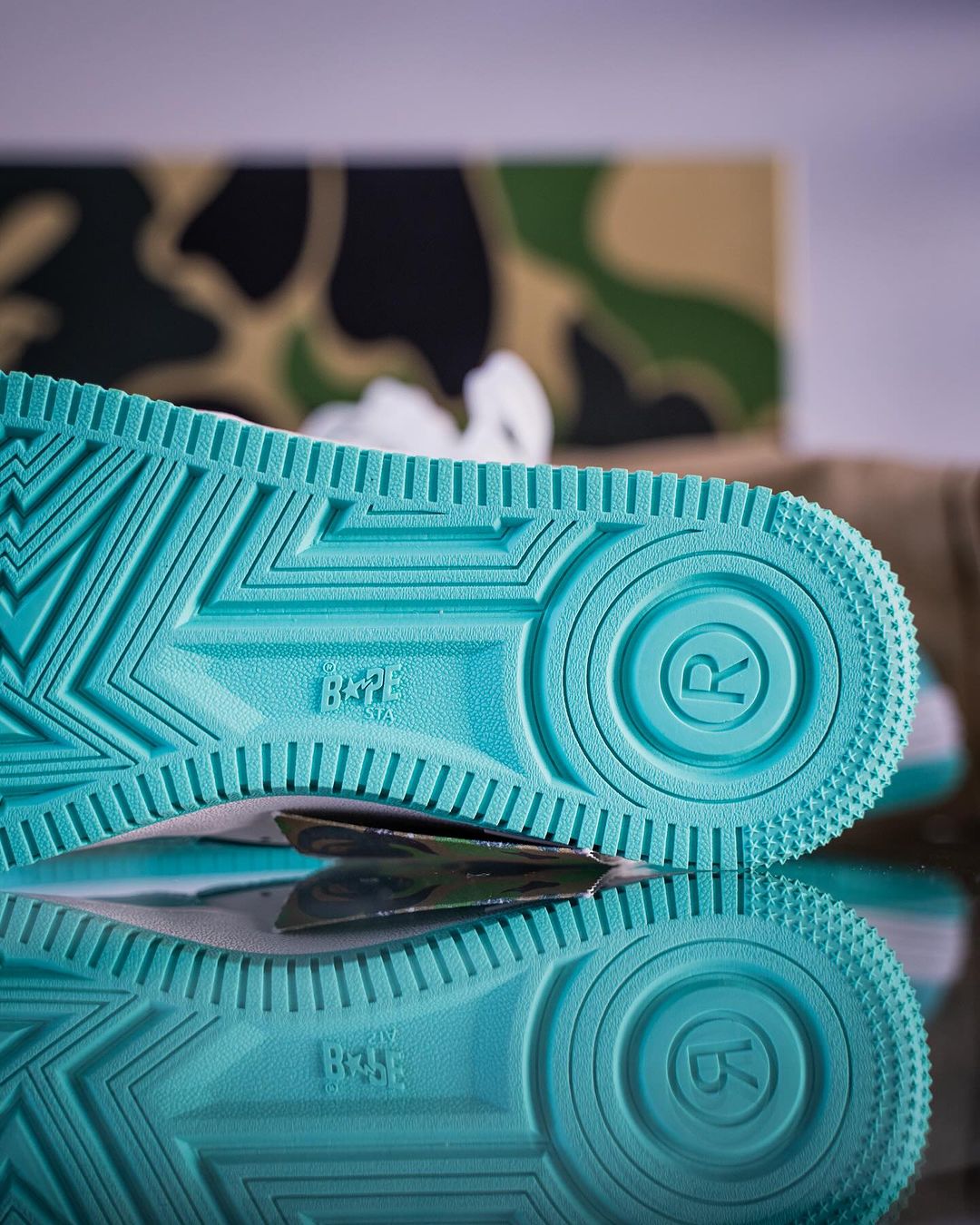 Being a product of BAPE, the Bape Sta sneakers naturally come with a significant amount of hype and collector's appeal. The limited releases and the cultural significance associated with the brand make these kicks highly sought after in the sneaker community. Owning a pair is a statement of street style authenticity and a nod to sneaker culture.
In conclusion, the Bape Sta Patent Leather "White Turquoise" sneaker is a testament to BAPE's creative design philosophy and its ability to resonate with the urban fashion landscape. Its aesthetic allure, versatility, and streetwear heritage make it a fitting choice for "Kickn' Off The Week." So, lace up your Bape Stas, hit the streets, and make a statement wherever you go.