He is finally releasing his most anticipated project.
Kid Fonque has just announced to his fans that he is planning on dropping his anticipated debut album titled I Move To A Different Beat very soon. He revealed the album artwork on social media, The cover is simple and clean and shows an animated version of himself.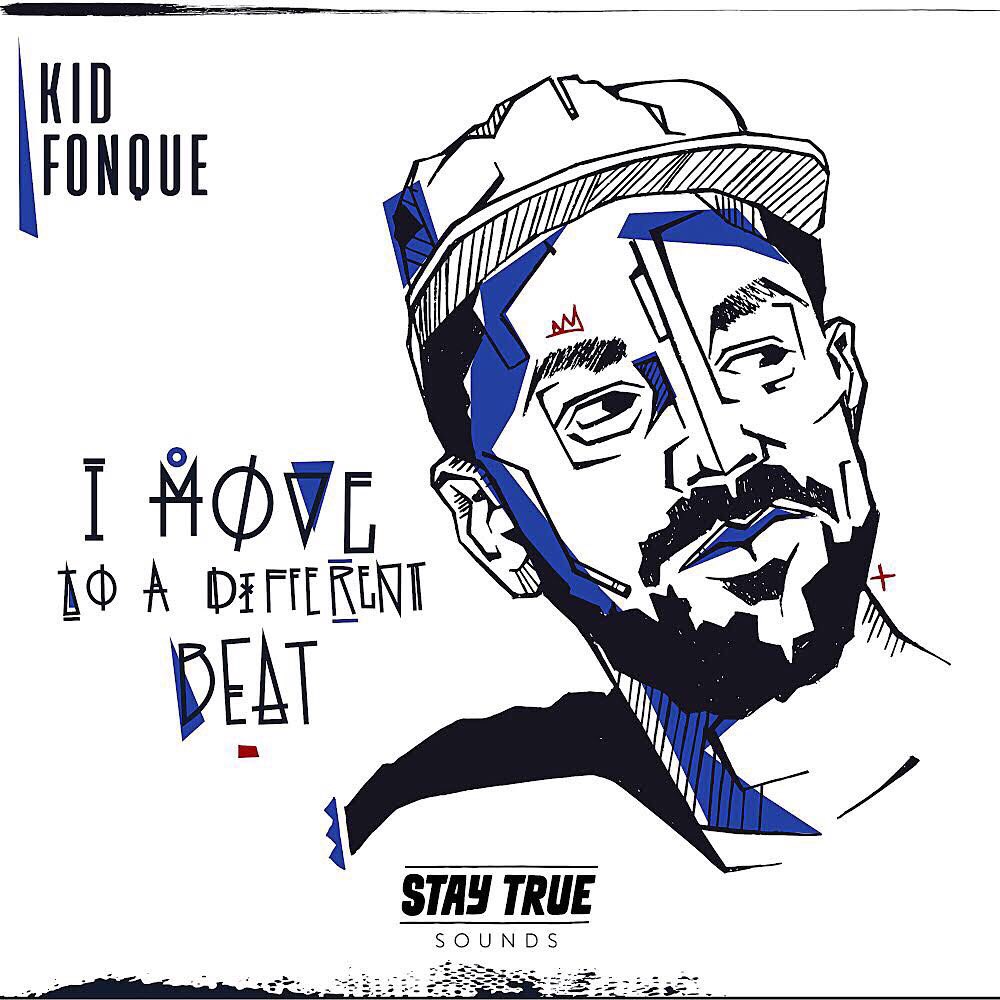 Kid Fonque has been contributing to the house music scene for the past 20 years now and it's hard to believe that he hasn't dropped an album yet, his fans have been begging him for a release for quite some time and he decided to answer their prayers.
I have done many collaborations and focused on being a selector for a large amount of my career which has done me well. I curate my own radio show and A&R music for my 2 labels Stay True Sounds & STY TRU BTS so the focus has always been about other people's music. I thought I better put something out to showcase my production before I get to old:) The whole album prob took about 1 year to put together but I am very happy with the outcome
He says.
Check out the tracklist:
The tracklist paints a clear picture of what type of person Kid Fonque really is musically, he is big on sneakers so he decided to make a song called Air Max. The album features both new and reworked music. Furthermore, as a record label owner, he also features artists from his stable.
If you listen to my radio show Selective Styles on 5FM you'll know what I'm about musically, although the show is house heavy I always play music from across the board, showcasing new talent and productions from Hip Hop, Broken, Soul, Bossa, whatever I am feeling. My album is a true representation of that, a good balance of productions getting into my passion for music as a whole
He adds.
He is an open-minded producer,
I have 2 features with the extremely talented Ziyon, I have UK rapper TY on a jam, and some other musical help from my Stay True Sounds family. It's a diverse offering but a proper body of work. Get a copy on the 17th of May and find out:)
He concludes.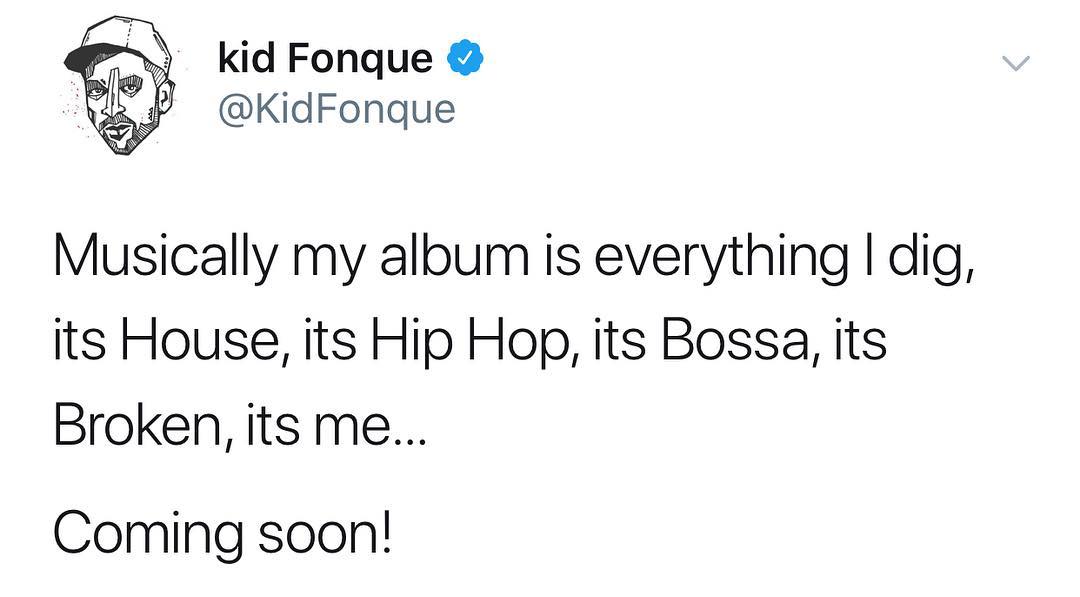 The album will be available for download from the 17th of May 2019.