Killer Kau has been lambasted and thought out to be a one-hit-wonder and he has proved this to be false. Like adding salt to the wounds of all his naysayers Killer Kau has released an EP entitled – After School.
Killer Kau has been keeping busy between performing, doing high school shows and motivating students to stay in school and follow their dreams. However, he has also been making rounds on social media for allegedly stealing peoples tracks. Which he has not entertained with any reply and left it to everyone to come to their own conclusions. Even through all the drama he has kept his head down and dived into his work.
The Project is released under his production label SMEA, which houses a superfluity of creators.
AFTER SCHOOL

– Killer Kau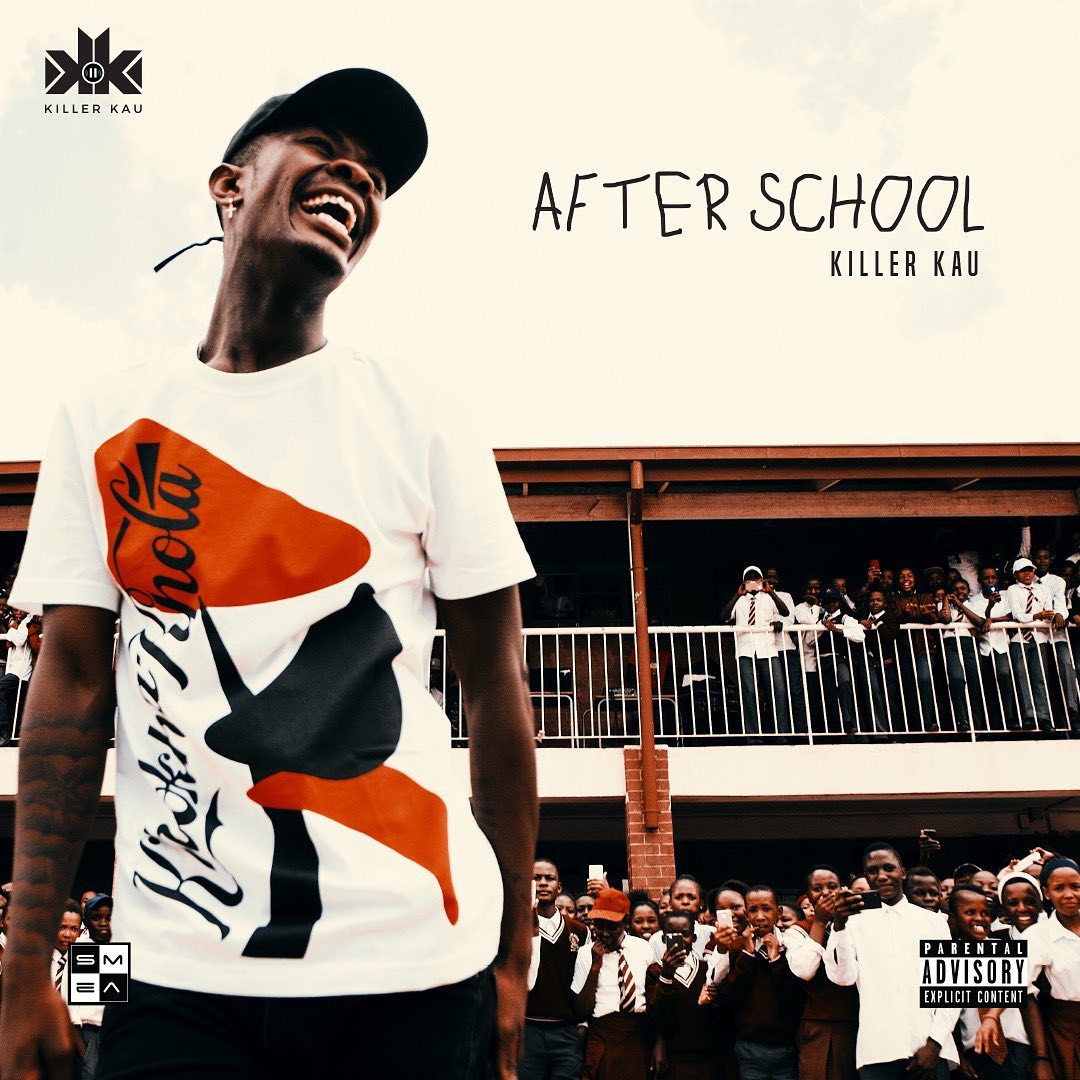 Straight out the gate like an eager hound Killer Kau wastes no time and sets the record straight with his first track on the album Smea.
This track is both a statement of his success in school and his music simultaneously. In the track, he asks "Bebathi soyaphi? bebathi sophelelaphi?" which translate to "Where did they think we'll go?, Where did they think will end up?". This without a doubt sounds like a reply to his naysayers who thought that his going nowhere fast. He also follows this up by also let them know that you passed; "u'Killer Kau u'passile".
Sonically the project is not confined to just a single dance genre but bounces from sound to sound. Which is completely within what is expected from Killer Kau who has worked on a bunch of different tracks.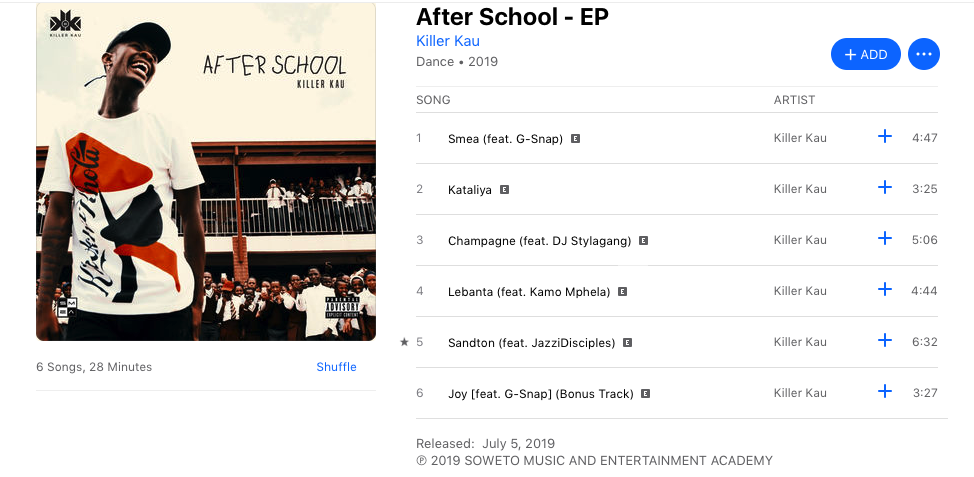 Listening to the EP from front to back, sonically it preaches a unified theme as every song correlates with one another. Well done to the 'boi' one his first project not bad for a first try.
Tracks to look out for
Smea (feat. G-snap)
Sandton (feat. JazziDisciples)
Joy (feat. G-Snap)(Bonus Track)
AFTER SCHOOL – is available on all major digital stores.
Download/ Stream Here.