Kim Wonder shoots video in SA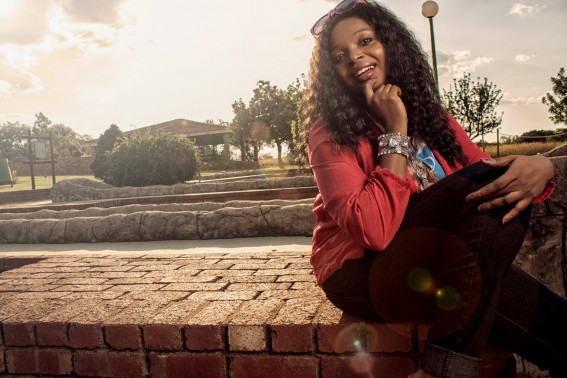 Introducing singer, songwriter and entertainer Kim Wonder also known as "Kimwonder". Her music career started in England with her first studio recording before she relocated to Nigeria where she started a dance/music band. She's a singer that can easily switch from Pop to Rock, Techno, Afro Pop, R&B and Urban Music respectively, proving that there's no limit to her vocal ability. Kim Wonder is no stranger to the music charts with her current singles "How You Dey", "KiloKilo" and "Work, Rock & Dance" dominating music charts across Africa. Her music is heard not only in Africa but also in most parts of Europe. With a new year in full swing and her career on the rise, Kim Wonder recently shot a new music video for her inspirational single "How You Dey" in Johannesburg, South Africa. Kim takes her fans through a journey of humanity in this new video.
The video concept relates back to the lyrics of the song "HOW YOU DEY" meaning how are you? "How You Dey" is an inspirational song, so the concept takes the video through a chain of people needing care and love during their everyday lives. It is also the very same people who are being inspired to affect other people with their smiles, care and love, thus spreading peace amongst her fans, the video cast, old and young people and people of all races. She's truly an Inspirational Pop Queen with strides to take her to greater heights in both the local and international music industry.
Look out for "How You Dey" video dropping soon.
Facebook Comments