Raplyf and Kwesta are ahead of the game as they gear up to launch their annual 3 Day Spring Break event. The event sees Kwesta do the most for his community and will be hosted at Germiston Lake in Johannesburg.
The annual event has attracted big names in the past and his very own label mates, Kid X and TLT. The event will boast over 50 DJ's and artists as well as international guest appearances. This year though, the Spirit hit maker will include up and coming talent who will be part of the event line up.
The artists are a mixture of DJ's, rappers and singers who were required to show that they have what it takes to perform at the event. Kwesta will then choose a top 10 from all these hopefuls.
This is when they will get an opportunity to get a public vote. This will then determine if they will get a chance to perform on that stage for thousands of adoring fans.
Peep the top 30 artists and see if you can spot your favourite up and coming talent!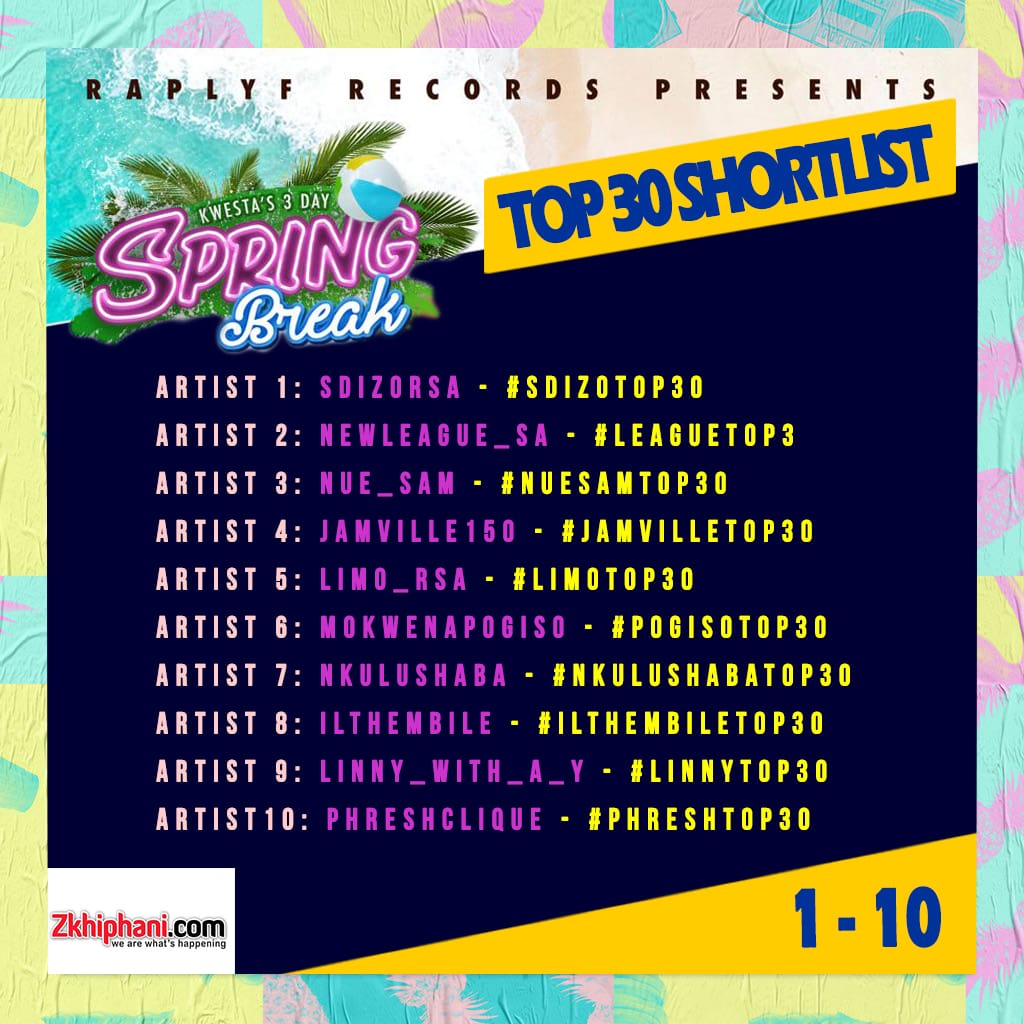 Kwesta's 3 Day Spring Break is set to take place on September 20-30 at Germiston Lake. Keep it locked on Zkhiphani for more updates!