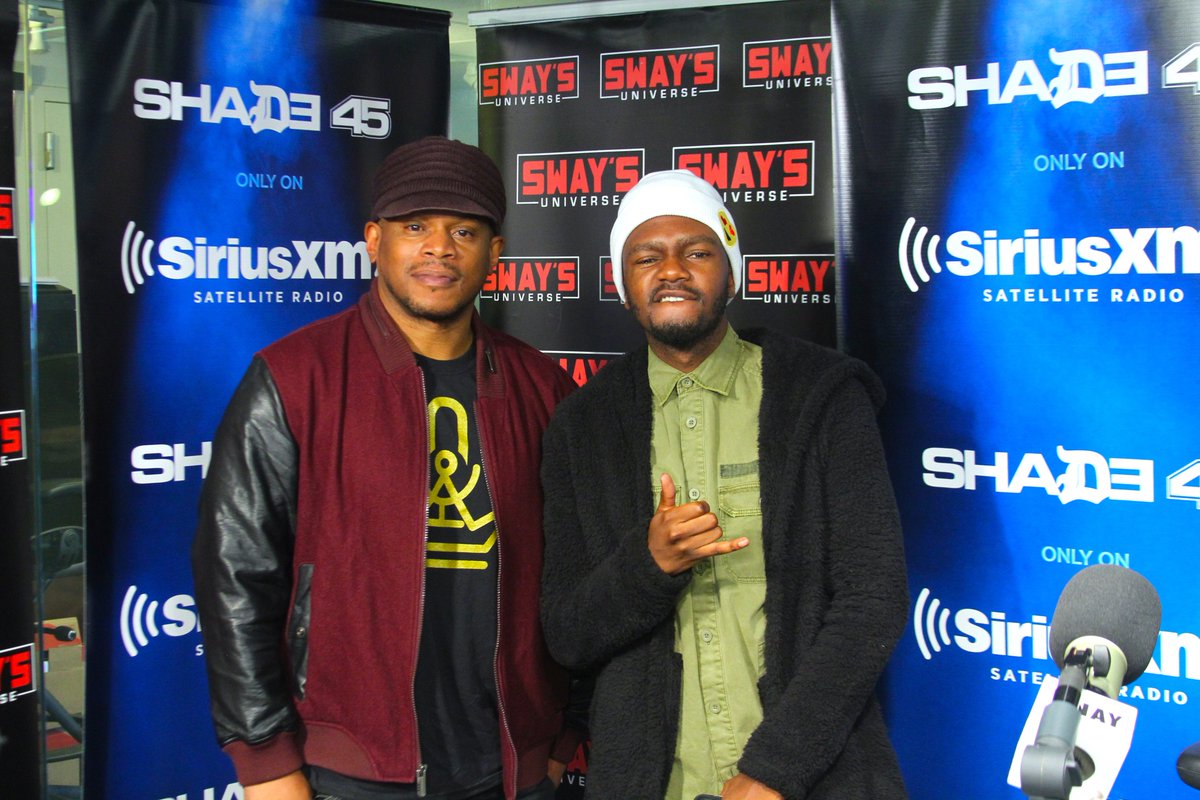 The King Of African Rap has proved to us that this is his year! The Ngud' hitmaker scored himself a spot on Sway's coveted list of top 5 freestylers in 2017. How major is that! The rapper went to Sway In The Morning early this year, killed it and was the only SA act to get Sway on his feet and yelling "HYENA!!!".
Kwesta had a rough start to 2017 which included being overlooked for key awards at the annual Metro Fm's and it almost seemed as if things would not look up. But he bounced back and won 5 awards at the SAMA's, a tour in the U.S and met the king of the South, T.I and then did Sway in the Morning and now he makes the list of Top 5 freestyles so far in the year. This is well deserved.
The Sway Universe website had this to say: "We are at the midway point of the year and we have already had a pack of hyenas stop by Sway In The Morning to blaze the mic. With so much talent and so many bars it was hard to create this list. But here are some of the top freestyles for the first half of the year." The list includes among others, Cash Money Signee Jay Dot Deep, Westside Gunn, Conway and Benny and Cyhi The Prynce to name a few.
Congrats to Kwesta! We are excited for him and his career. From K1 to the world.
Peep the freestyle that had Sway on his feet!
http://https://www.youtube.com/watch?v=cbxL07F6Ip4