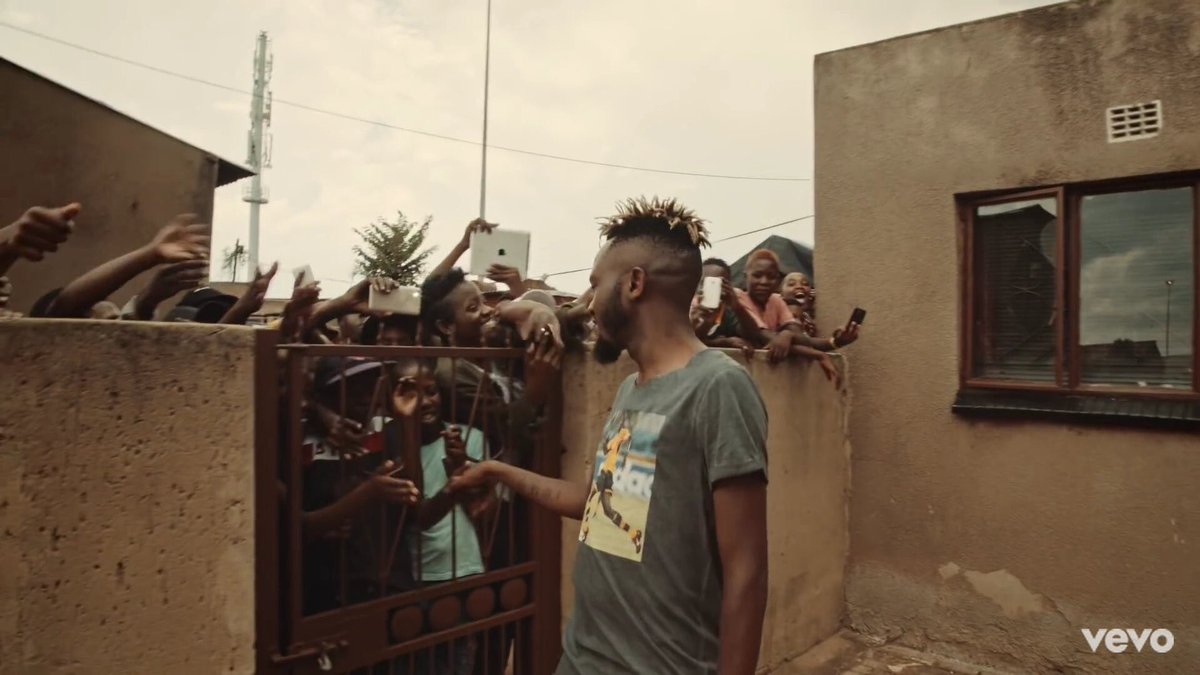 It cannot be denied by anyone that Kwesta is indeed one of the very few South African artists who work both hard and smart. One can only imagine how life-changing the last two years have been for Kwesta, his family and his stable, and now the hours he put in into his craft are starting to pay off. The RapLyf frontman showed off his accolades on his Twitter account with a tweet listing all his hit singles and their status where sales are concerned.
In the list, Kwesta went as back as his 2015 single "Nomayini" that caught fire once the video dropped. According to the Kwesta list, "Nomayini" has gone triple platinum since its release. Singles that have followed like "Day One" with AKA and Tweezy, "Mayibabo" with KoolKat and DJ Bucks have both gone platinum too. The standouts are "Ngud" which has gone platinum seven times, "Spirit" is three times platinum and "Ngiyazifela" is now Diamond!
Kwesta has definitely earned his stripes and he has the bragging rights to show off his hard work. This means that the money is sitting pretty in the bank account. Check out the list below, let us know what you think of this in our comment section below!
– Mmino ft TLT (Gold)
– One Day ft Psyfo (Gold)
– Day One ft Tweezy & AKA (Platinum)
– Mayibabo ft Malume & Buckz (Triple Platinum)
– Nomayini (3x Platinum)
– Spirit ft Wale (3x Platinum)
– Ngud ft Cassper (7x Platinum)
– Ngiyaz'fela Ngawe ft Thabsie (Diamond)

Thank You All!

— #2Skeif🐕💫 (@KwestaDaKAR) February 27, 2018
Go Legend!

— Hiphopza (@hiphopza_) February 27, 2018
A platinum single is 20k units, Double or multiple is 40k. So 20k X 10 = 200k diamond status.

I might be wrong, because I am just calculating using their (RiSA) certification levels… By the way congratulations @KwestaDaKAR

— #HDYTMA?intro 18/02/2018 (@THIBONATOR01) February 27, 2018
@DjMaphorisa can you confirm this before I celebrate pic.twitter.com/tMlo0RteAf

— Anza – El Capatino (@ozidouble) February 27, 2018