L-Tido's name should be associated with hot mamis, finish and klaar! One only has to YouTube all the videos he has ever shot to see that. And his latest video, Bana Ba Kae (Where are the babes?), is pure testament to that. L-Tido dropped the video today and it has received nothing but love from his fans on social media.
In the track, L-Tido is rapping about the stresses that he is facing in his life and how he needs to escape that and all he needs are the honies. He raps about the sacrifices that he makes and how it isn't easy to make music and live by it: "Ain't seen my son in a month,I'm busy chasing chedder. I hope he understands I'm grinding so his future's better." He also raps about how he is always travelling and trying to find a balance between all of that, "I'm always on the road, spending time the biggest challenge."
The hook is something else. It is quite confusing, I'm not sure if it works or not. He is using the melody similar to Silento's Watch Me. It's catchy either way.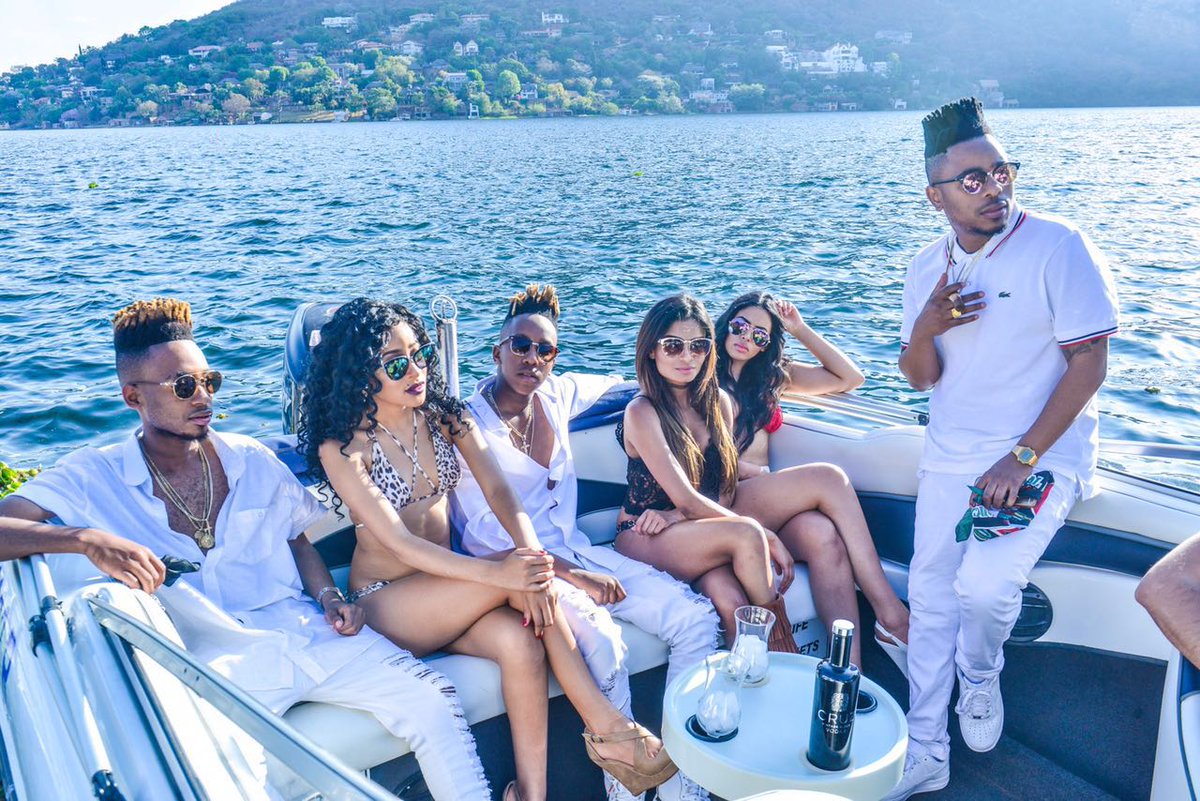 The video is shot in an island setting with plenty of palm trees, wooden decks, speed boats, flower crowns and pineapple cocktails and of course, hot ladies in bikini's. When the video starts, a bunch of girls lead L-Tido and his friends into what looks like an exclusive party and this is where they party the night away.
The festive season is upon us and this video will mos def get you in the mood. Da Les and of course the black Cruz bottle make appearances in this video.
Check out what some of his fans had to say about the video
Mamies on #BanaBaKaeVid 😍🔥🔞

— Tumi. (@BlacKing_Tumi) October 19, 2016
Body goals all over the #BanaBaKaeVid 😭 *cries in muffin top* https://t.co/VcTUJgNdPz pic.twitter.com/pdDI5JETMo

— Black Mass (@BongoMuffing) October 19, 2016
the hunnies on @L_Tido's #BanaBaKaeVid though 🔥🔥🔥💯

— #OverTime (@mdkay_slowpro) October 19, 2016
The #BanaBaKaeVid is dope. @L_Tido gone done did it again 🔥🔥🔥💯

— Epyk Living (@Epykliving) October 19, 2016
Your vids stay having the hottest huns @L_Tido 😫 You're not here to play games obviously.#BanaBaKaeVid is all sorts of fire 👏🔥

— Keitumetse (@KeituSeaketso) October 19, 2016
Check out the video below!