Lethabo Mokoena, the founder of Walk Fresh, a sneaker and shoe cleaning business will be gracing the Sandton scene with the opening of his third store which will be found inside Sportscene.
Although well known for its high quality and effective cleaning services, Walk Fresh also offers its customers more value through its repair and refurbishing services where old sneakers are given a second life. Therefore, not only is this business proving to be sustainable but it is also giving consumers a unique customer experience through shoe revamping features.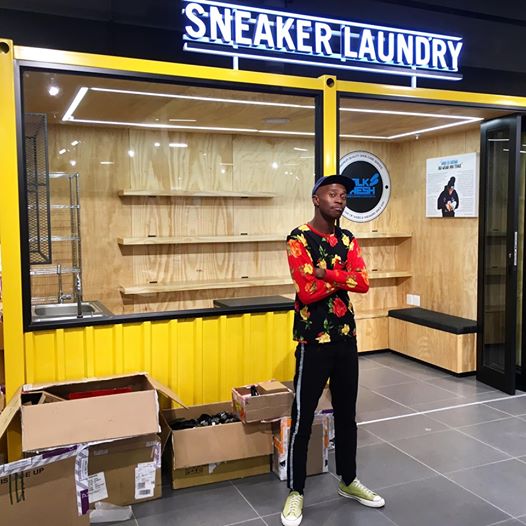 As we revisit and look back on Mokoena's business journey to success, it is clear to see that the young entrepreneur has indeed come a long way from his humble beginnings in Daveyton. In his interview with SME South Africa, Mokoena recalls the original spark that lit up and ignited his burning passion and determination to start his small business. The young entrepreneur's lightbulb moment occurred when he witnessed his friend cleaning his mother's sneakers and realized that he also indeed had sneakers that required cleaning. Mokoena then asked his friend why he was not charging for his shoe cleaning services to which he dismissed it as not being a viable business opportunity.
https://twitter.com/WalkFreshSA/status/1167005151703572480
Walk Fresh continues to be received well in the market. Mokoena's passion for his business has also seen him collaborate with large industry giants such as Nike and Kiwi. Lethabo Mokoena's story to success is indeed an inspiring one that details and highlights the true beauty of believing in your entrepreneurship spirit. However, Mokoena could not have achieved all his business success without local support. Therefore, we must continue to support one another as it does make dreams come true.
Go and check out Lethabo Mokoena's Walk Fresh "Sneaker Laundry" stall inside of the newly renovated Sportscene Sandton Store.