Oneida may be DJ Speedsta's way of bringing together artists from Africa in light of the recent Xenophobic attacks
DJ Speedsta dabbles in Afro-beats and an overall African sound on his latest single, Oneida. He brings together SA singer Una Rams, producer and DJ, C-Tea and respected Zimbabwean born artist Buffalo Souljah. Oneida is the first single to be taken from his much anticipated forthcoming EP, Palm Trees & Pretty Girls, which is already up for pre-order.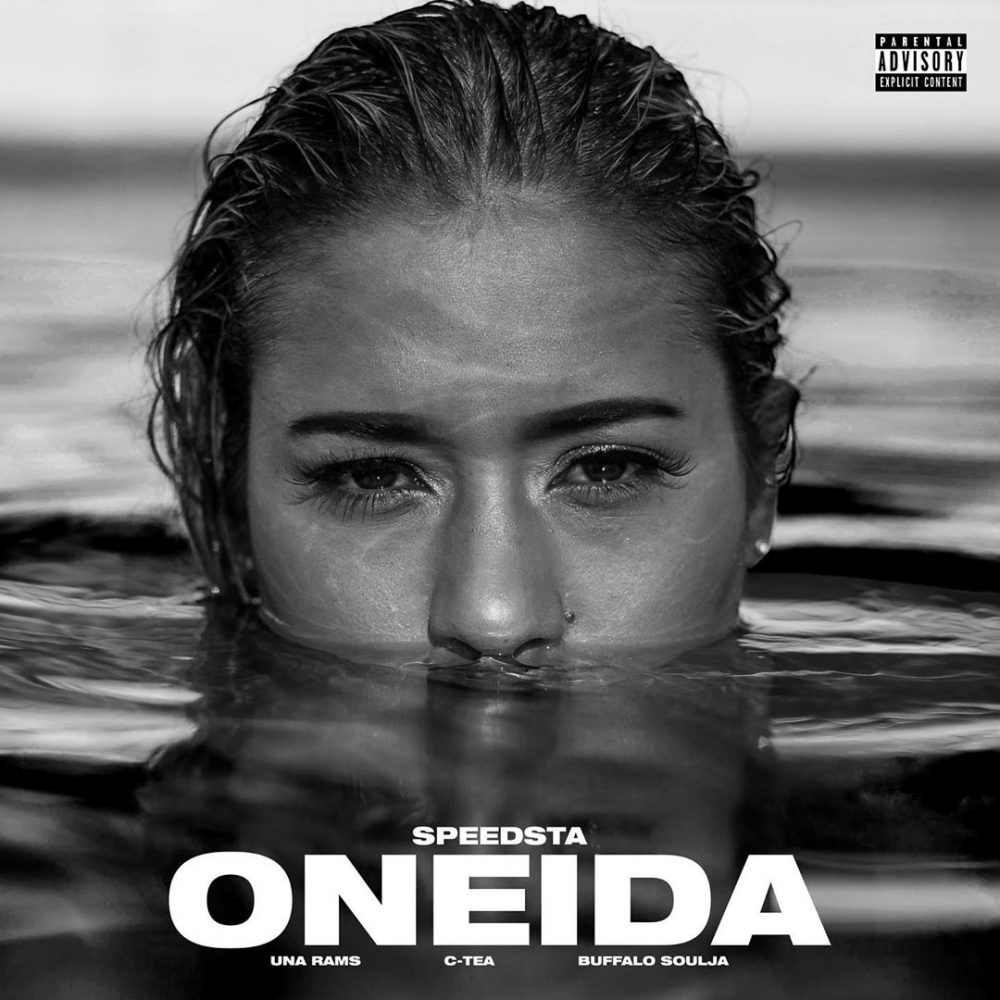 We have known DJ Speedsta for his list of Hip Hop hits in the past and Oneida is a welcomed departure from this. Oneida is an Afrobeats song with a distinct sensual bassline and vibrant percussion. The funky keys and groovy drums are the ideal basis for Una Rams' soothing vocals as he sings about the love of his life.
That, coupled with additional vocals from C-Tea and Buffalo Souljah's leading verse, make Oneida a gem. As corny as it sounds, the general feel of the song is that of summer. A feel good joint for late afternoon luncheons with fascinating people.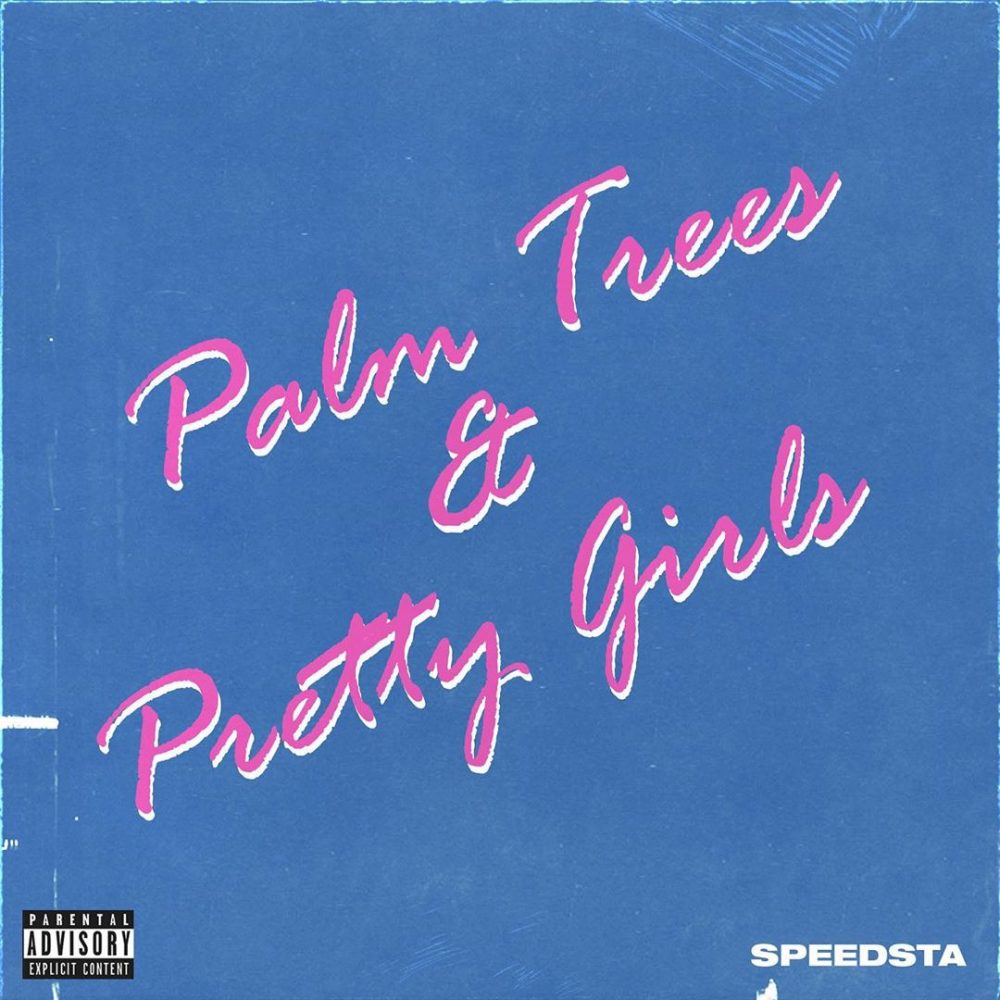 DJ Speedsta knows what it takes to make a great collaboration and bring out the best in each artists- and this is on a consistent basis. Oneida is a beautiful balance between the three artists and what they offer.
And although the song is about good vibes and celebrating love, on a bigger scale, DJ Speedsta is doing his part to bring artists from different parts of Africa together since the recent Xenophobic attacks. We could be reaching but hey, we are suckers for positive stories.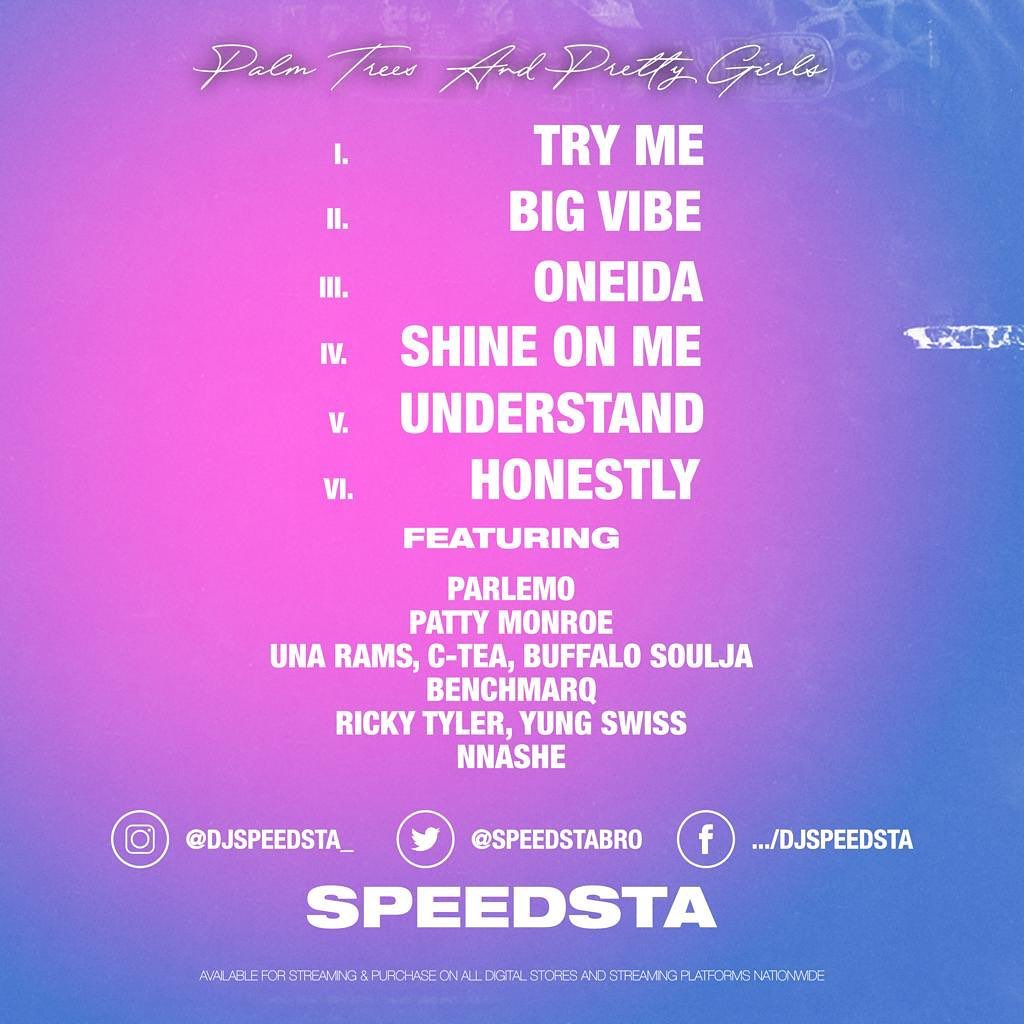 Palm Trees and Pretty Girls is expected to drop on the 11th of October. The 6 track offering features B3nchmarQ, Patty Monroe, Ricky Tyler and Yung Swiss. You can pre-order it here.
Stream and purchase Oneida below!