Yep, we were just as taken aback, Faith Nketsi is now a rapper and has a body of work to prove it
Adding to her growing entertainment resume, Faith Nketsi, previously known as Queen Twerk, has officially released a Hip Hop EP. Titled Disrespectful, the 7 track EP sees Nkestsi rap primarily over Trap inspired beats as she muses about her appeal, her hustle and her swag- you know, normal Rap things. The EP is released through DJ Maphorisa's label, Blaqboy Music which is currently in partnership with label giant, Sony Music SA.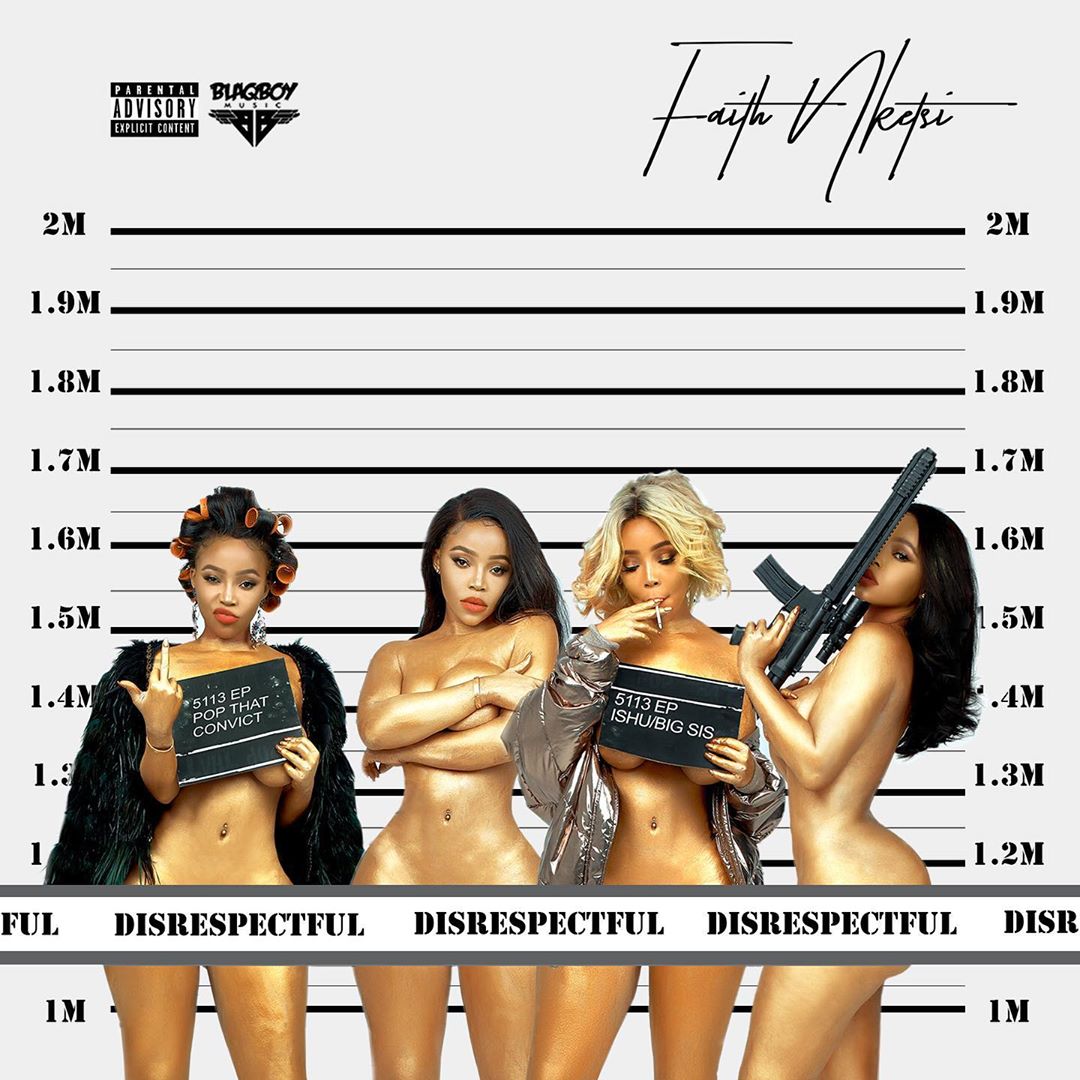 Maphorisa took to his Instagram to announce the official release of the EP captioning a picture of the cover art:
"Finally Sorry For The Delay @faith.nketsi Disrespectful Ep link in my bio".
"Slight delay, but here's the playlist. oooh I'm so nervous yet so excited for you guys to hear what I've been working on", she shared.
From the first line in the opening track, Ishuu, Nketsi already lets you know what she's about. The braggadocios song sees how much money she has and going as far as calling herself a "lyrical fit".
"I'm a 10 outta 10, your b**** is a 6, she couldn't maintain me/ I'm popping, I need an advance, I'm always declining them deals, I only want meals. I'm getting the bag…"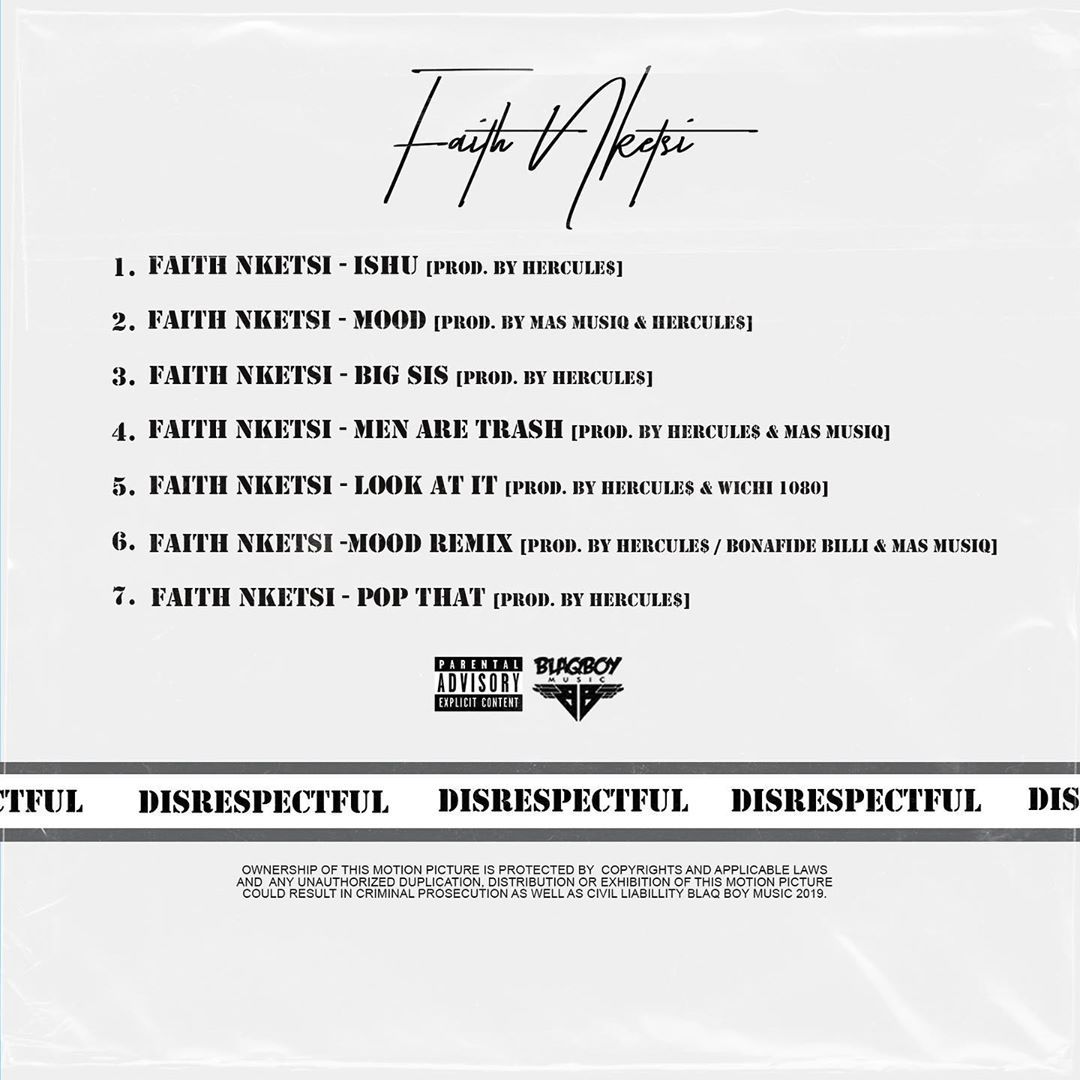 She switches it up on songs like Look At It and Mood and suggestively sings on the hook. On Big Sis she claims that she's running the game like a big sister, an authority. She even takes shots at someone, although we're not sure who, threatening to take all their fans. "I'ma take all of your fans b****, that's just part of my plan, trick", she raps.
Lyrically, Disrespectful is subpar. The beats, primarily produced by Hercules are this EP's saving grace in our humble opinion. Look, we're not ones to bash anyone for anything but what do you think? Should she stick to her influencer and reality show ways or is music really cut out for her?
Peep the EP below!