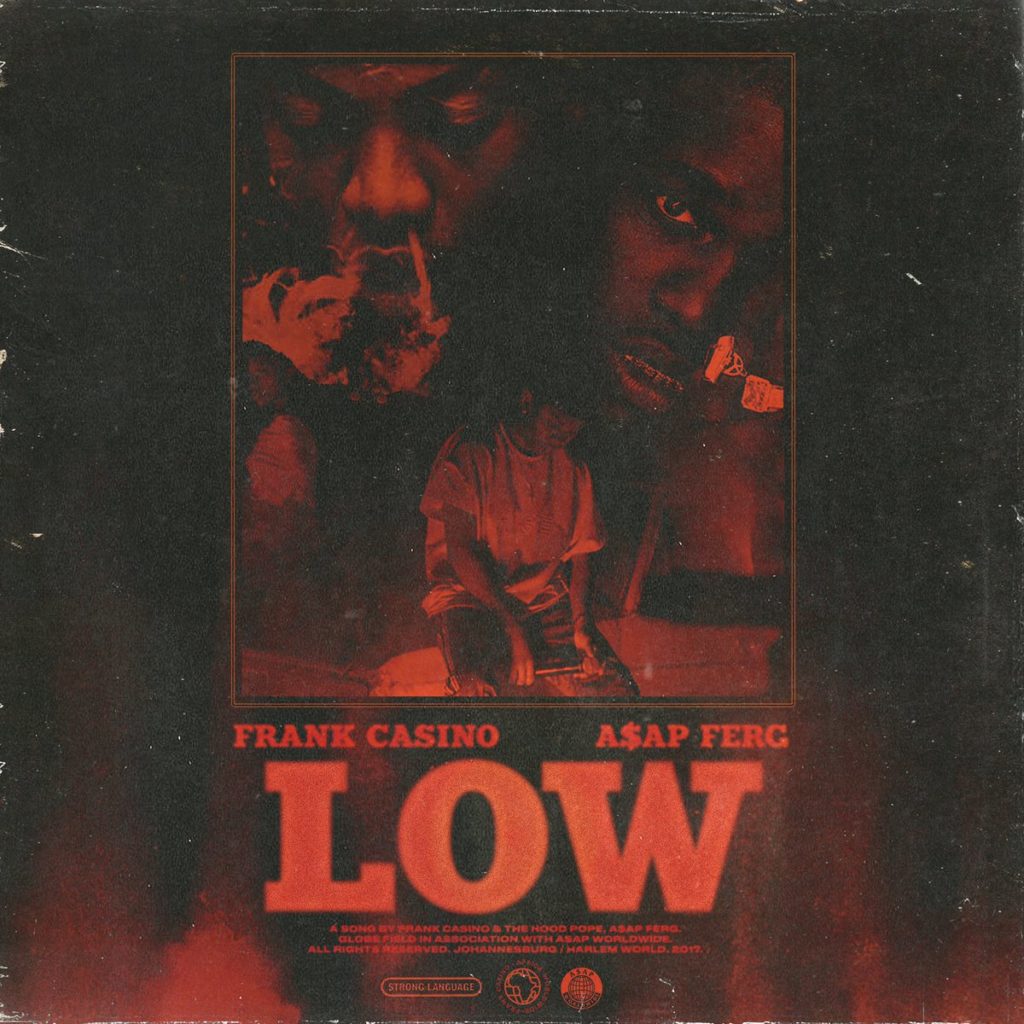 It is an exciting time in SA hip hop and this is one of the reasons is because of the number of artists who are handling collabos with international artists. Frank Casino is the latest artist to drop some new heat and he features Hood Pope hitmaker, A$AP Ferg on a joint titled LOW.
LOW was produced by the renowned LifeOfSallie and it is a down tempo joint with a heavy bass and an easy vibe to it. This one comes after Cino dropped his thoughtful song, Better Place produced by Nikko Bunkin.
Frank Casino does the most on this one and shows us that his off-tempo style has a place in the world. This was a little underwhelming for me though and the use of auto-tune was the leveller. But I will give him props for his flow switch-up and sticking to his style no matter what.
A$AP Ferg also does not hold back on this and brings a Bone Thugs & Harmony-esqe vibe to it. This is the guy who has jumped on joints with the greatest rappers in our times so he knows how to make a hit.
Listen to LOW yesterday!