In every generation of music, there is an artist that makes it almost blasphemous to say anything bad or reject any new music that they put out.  Artists like Black Coffee, Vinny da Vinci, Christos, Dwson, Kid Fonque just to mention a few. Jullian Gomes falls in this same group of artists, not just because he is loved and respected by peers and fans alike but it is also that his music is just that GOOD.
Friday 25 October 2019, Jullian Gomes released Slow Poison, an eight-track album.
Slow Poison – Julian Gomes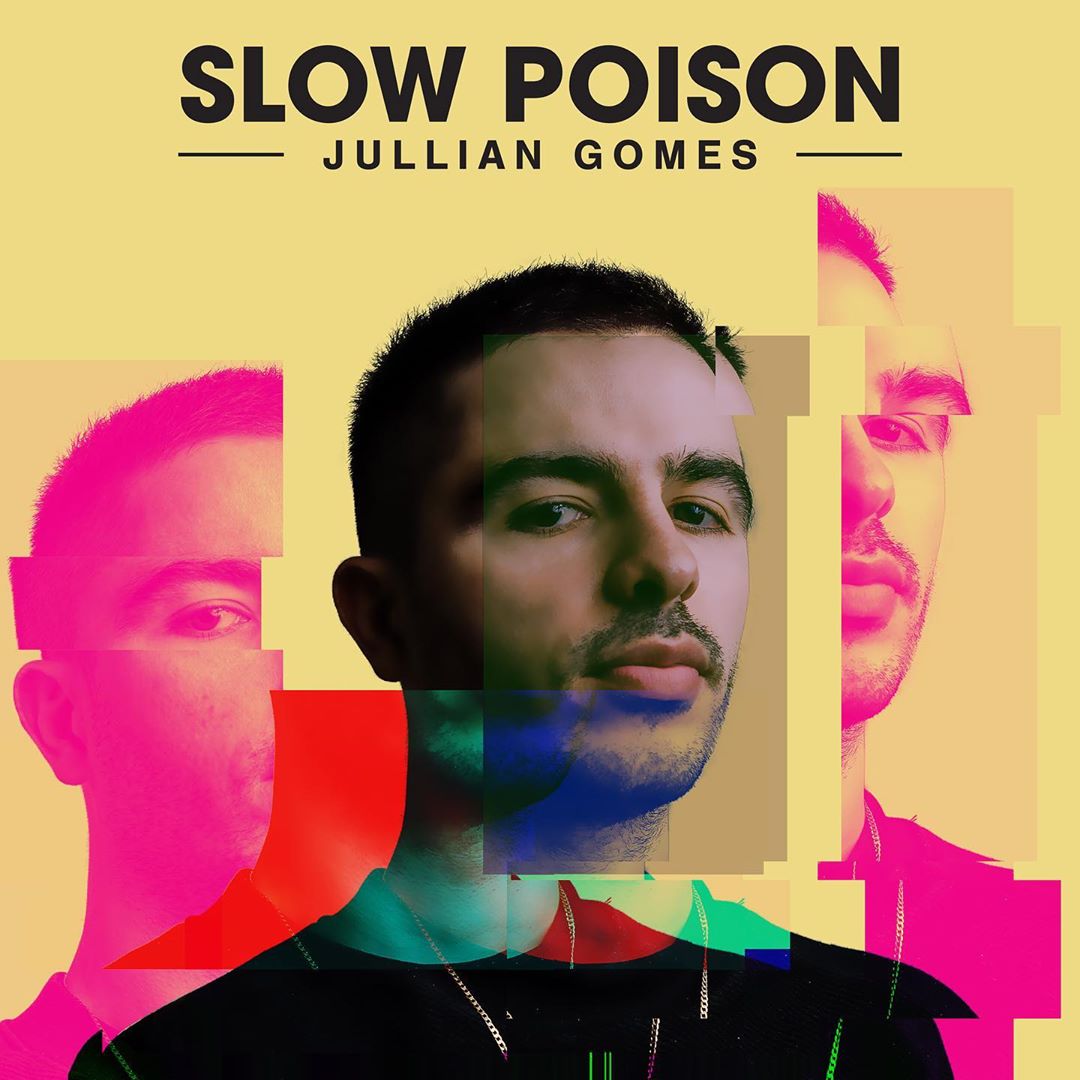 Slow Poison is Jullian Gomes sophomore album and coming after his 2016 release Late Dream. Jullian took to his social media to announce the release of the album and to thank everyone who has made House Music an explosive sub-culture in South Africa.
"I'm not one for hype, charts and all that noise, but sometimes you have to sit back and realize how special South Africa is musically. South Africa is probably the only place in the "world" where a soulful, deep, vocal, electronic, house album can make it to the POP charts. As someone that has given my life to music and house music, I say Thank you to everyone that makes this music what it is in our country. Wether you a DJ/Producer/Vocalist/Engineer/Promoter/Dancer or just in love with House Music. Without you there is no scene, Without you there is no culture. One Love."
Listening to Slow Poison takes you back to the early days when you first start understanding House Music. You don't feel as if your going out of your way listening to Slow Poison. Soulful beats, bass notes that make you want to sit back, relax and enjoy whatever scenery you're in. One way you would describe this project is, Music that keeps you in the moment. The album features an eclectic range of artists like Samantha Thornhill, Jinadu, Zaki Ibrahim, FKA Mash, Ree Morris, Martin Iveson, Tahir Jones and B. Bravo.
Playlist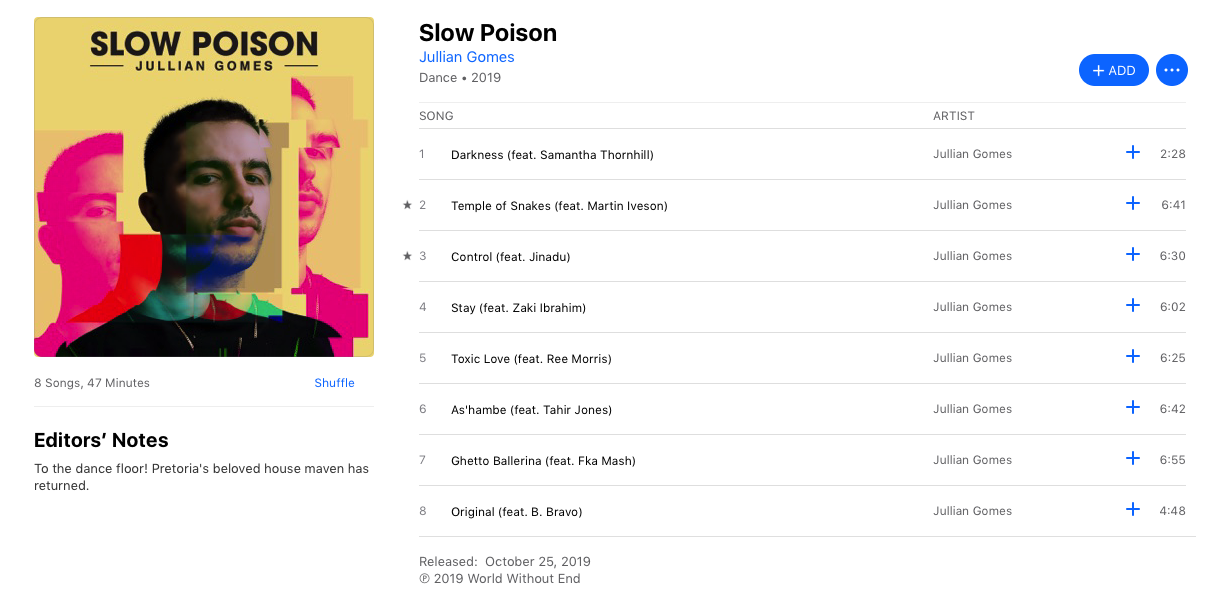 Top tracks
Darkness (feat. Samantha Thornhill)
Ghetto Ballerina (feat. Fka Mash)
Stay (feat. Zaki Ibrahim)
As'hambe (feat. Tahir Jones)
The album is available for download here.
Let us know what you think in the comment section below and don't forget to thank us for putting you on to good music.