Street culture icon and veteran DJ, DJ 1D is remembered on Kaya 959 today a year after his passing from Covid related complications
Popular Gauteng radio station Kaya 959 shifted regular programming this week to celebrate the great life of legendary DJ and cultural icon Mzwandile "DJ 1D" Nzimande. He was revered across South Africa as the pioneering co-founder of streetwear and lifestyle brand Loxion Kulture, established in the late 90's.
Read more: Wandi "DJ 1D" Nzimande Died Due To Covid-19 Complications, Family Confirms
Today marks one year since the passing of the former resident DJ at Kaya 959 and highly accomplished figure in the entertainment industry. DJ 1 D, as he was affectionately known to his fans, was an iconic storyteller. He will be remembered for his radio work and documenting South African street culture through Sabc 1's Evolution Of Street Culture lifestyle show.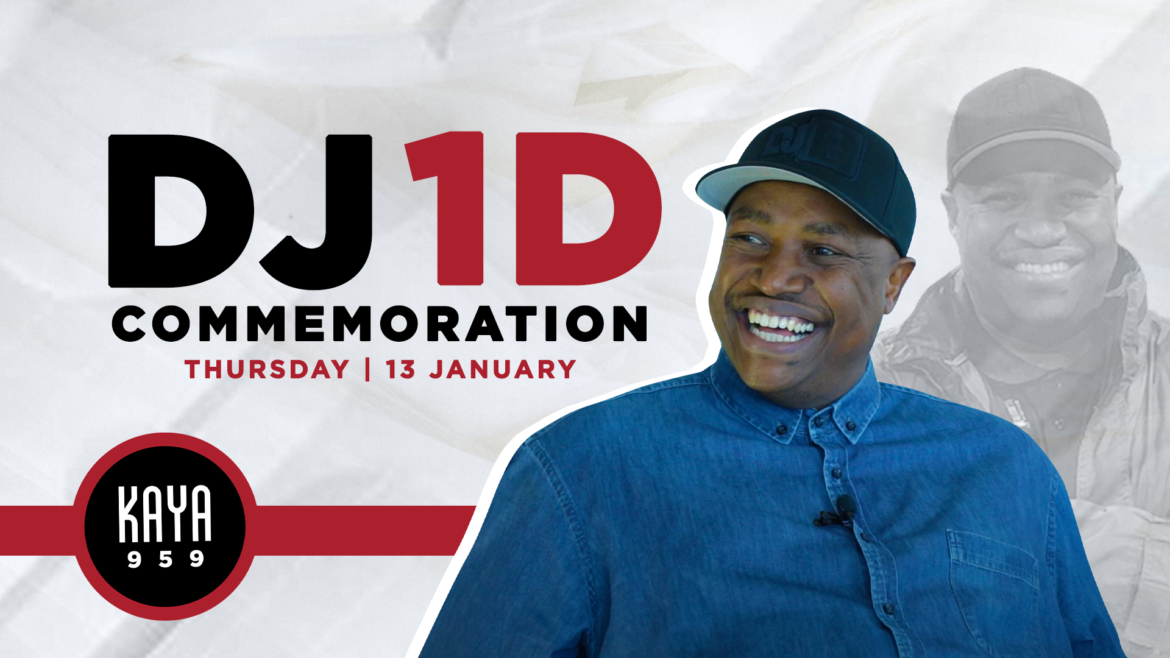 "Wandi was a pioneer and created not only a brand that South Africans will be proud of, but also blessed the family of staff at Kaya with his warmth and generosity. He will be remembered most for his infectious laugh, commendable work ethic and fruitful efforts of showcasing the artistry that exists in South African street culture"- says Programming Manager, Maekanya Morotoba.
DJ 1D passed away due to Covid-19 complications. He passed away at the Olivedale Clinic in Johannesburg. From the tributes that have streamed in, DJ 1D is described as warm-hearted and supportive person whose passion for storytelling and music seeped into everything that he did.
Kaya 959's Breakfast hosts Thomas and Skhumba kicked off the tribute with a DJ 1D kwaito mix, followed by a recap of the memorial service. There is alos a conversation with Dope Dad Founders – a foundation that was close to 1D's heart.
Listen to the tribute here.