Kid Tini's debut album is a celebration of his spirituality and his God-given gifts
Kid Tini's three years of blood and sweat finally pay off as he releases his much-anticipated debut album, The Second Coming. This comes after Kid Tini and Ambitiouz Entertainment made an announcement that the best Hip Hop album 2020 has ever seen was about to be released. The 16-track album has been available for pre-order since Monday, 14 December 2020. Debuting at number one on Friday, 18 December.
Read more: NEW: Kid Tini Drops "Get Money" Ft. Rap Legends, Styles P & Stogie T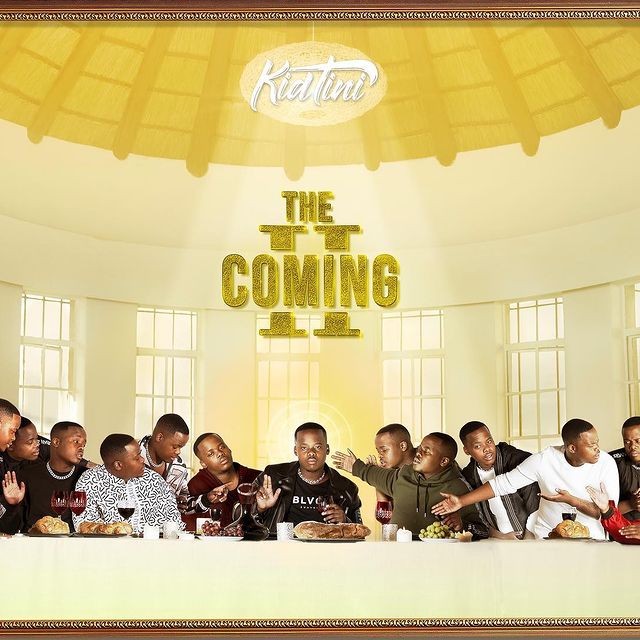 The Second Coming is reminiscent of Kid Tini's first body of work- his EP, Coming Off Age. In this album, Kid Tini takes over from where he left off as it is evident that the award-winning rapper is here to save Hip Hop. The album title and the art cover are a clear reference to Leonardo Da Vinci's depiction of "The Last Supper".
This does not come as a surprise given that God and religion are a constant theme on the album as can be heard on songs like Amen, Winning and Life. While this is not a Gospel album, holy and heavenly bars are the order of the day.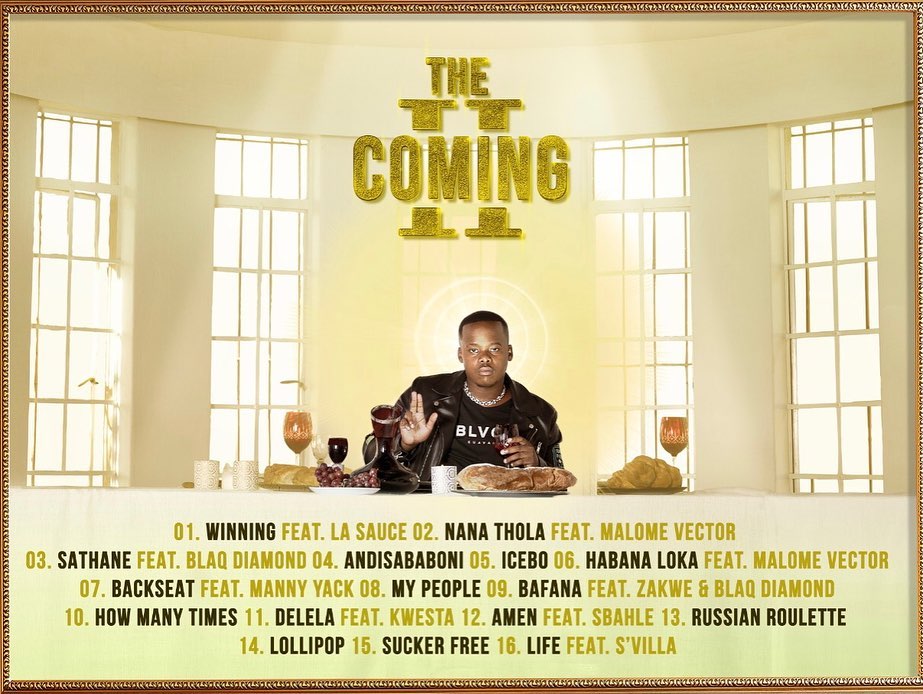 "God has guided my pen and I acknowledge that I am, but a vessel and he speaks through me."- Kid Tini
"God has guided my pen and I acknowledge that I am, but a vessel and he speaks through me. I believe that anyone who listens to this album and follows my story will experience God's work through me," says the 23-year-old rapper.
The Second Coming is a manifestation of love, wellness, forgiveness, as well as the rapper's confidence as he claims his rightful place on the Hip Hop scene. One of the standout tracks is, Nana Thola, a tear-jerking tribute to his daughter.
Kid Tini is overwhelmed by a ball of emotions ahead of the album release. He says: "Everything I've learned and gone through since the moment I started making music has led me to this very moment. My excitement to finally put it out is accompanied by anxiety and a plethora of emotions because I don't know what to expect from the reception, however I am confident in the music, my team and the many talents that have made this album what it is today."
The wordsmith gives us this this much anticipated album after releasing a string of singles including Delela featuring Kwesta which received so much love, it debuted on number one on iTunes. Amen featuring Sbahle which also debuted at number one on iTunes. Other singles released include Nana Thola featuring Malome Vector and Bazolimala featuring LaSauce.
These singles have been listed among radio stations including Metro fm, Umhlobo Wenene, Motsweding fm, Ligwalagwala and Ukhozi , just to name a few. Television stations such as Channel O, Trace Urban and MTV Base have featured Kid Tini's music videos.
The album is filled with an array of sounds, mind blowing beats and clever lyricism. The rapper worked with talented producers such as Ambitiouz Entertainment's A&R manager and award-winning producer, Tweezy, Kreazoe, S.Villa, Cokayn, Lunatik, Bafana Kubheka and Ndu Browns.
Kid Tini outdid himself on this project, now the ball is in the fan's court. Stream and pirchase the album on all major digital stores.