We first knew him as a contestant on popular singing competition, Idols SA, and from there he has given us many hits including the award winning Back To The Beach featuring fellow Idols alumni and talented vocalist Shekinah. Singer and songwriter, Kyle Deutsch is back with another one for the summer.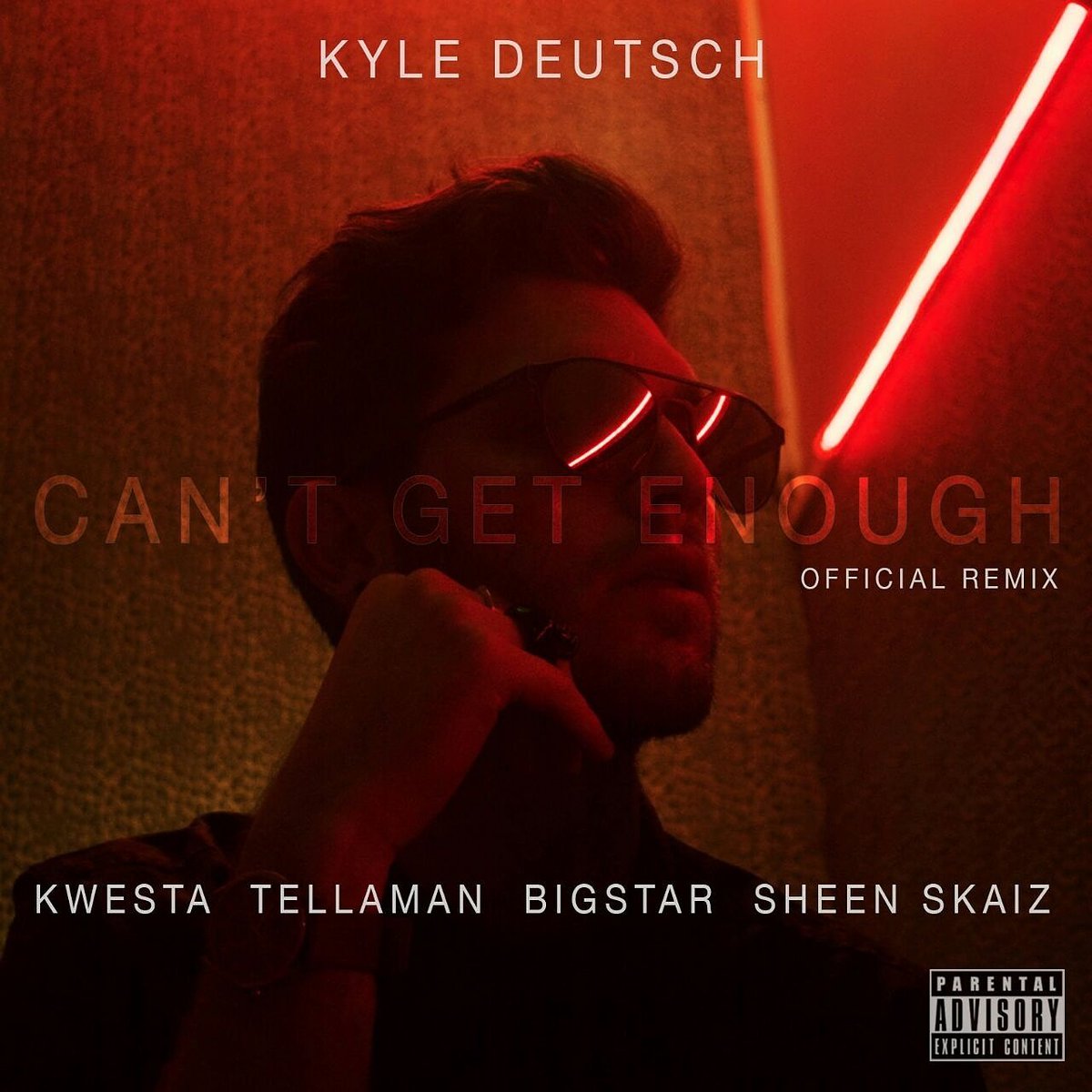 Hot off the release of a truly breathtaking music video, the MTV Africa award-winning popstar; Kyle Deutsch releases a steaming hot remix for his hit single Can't Get Enough. This Official Remix, produced by Deemo, features none other than SA's finest in Kwesta, Tellaman, Sheen Skaiz and Bigstar Johnson.
The track still has that soulful and sensual feel to it and Tellaman adds his smooth and distinct sound. I have to admit that the combination of both Kyle's and Tellaman's vocals on this joint actually elevated it. It sounds super fresh.
Kwesta, Sheen Skaiz and Big Star are baring their souls on this one and they sound super in love. Big Star is beginning to sound a lot more memorable on the tracks that he is dropping. And Kwesta is sounding a little bit mellow and lyrical on this one. Sheen Skaiz, a Durban-born rapper brings his unique style to this.
This track is sensually intoxicating and leaves you with no desire unsatisfied. So, if you thought the original was somewhat intriguing, we cannot wait for you to hear this.
Take a listen to the song below and let us know what you think!
[soundcloud url="https://api.soundcloud.com/tracks/292049637″ params="auto_play=false&hide_related=false&show_comments=true&show_user=true&show_reposts=false&visual=true" width="100%" height="450″ iframe="true" /]