Slim BLVD returns to the game after a two-year hiatus to bring us March Madness
Slim BLVD has gained much acclaim and attention for his talent as a producer and today, the hitmaker brings March Madness, a project 2 years in the making. March Madness, a 5 track mixtape features talented and emerging artists such as WNDRZN, B.O.G, Michael Nereus, Bhuga Bhengu and Pgtheawesome who add their own layers to the direction of the sound that Slim wanted to go in on the project.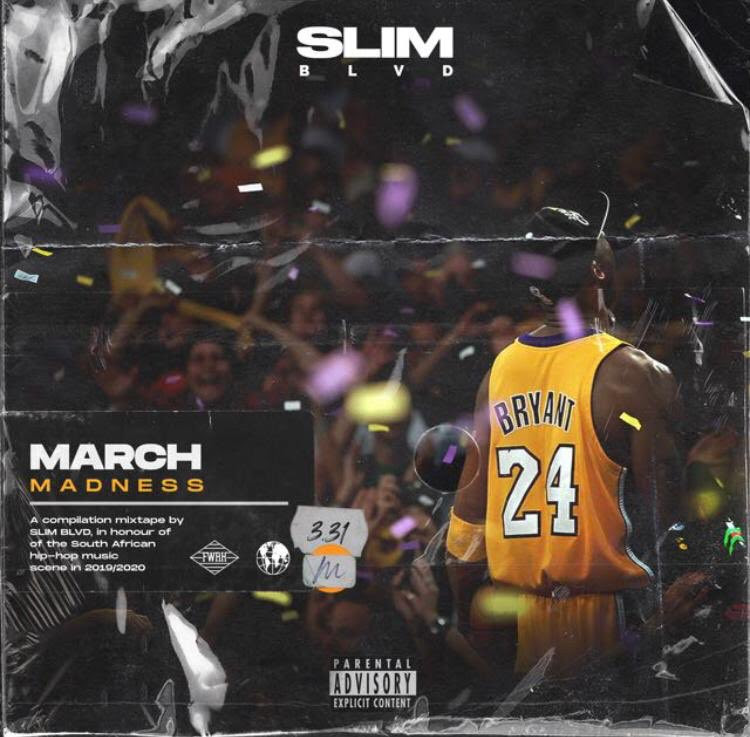 March Madness, the mixtape is a balanced mixture of up-tempo club singles such as Relocate Rough and Denero by B.O.G and FAVEFAVEII by WNDRZN is clearly influenced by global trends in music judging by his new wave flow. He also slows it down with the R&B influenced Function by Michael Nerues who sensibly slows down the tempo of the entire project. What Bhuga Bhengu and Pgtheawesome do on the Kwaito-influecned Macavela is strictly for the lovers of lyricism and clever wordplay. It's clear that this project displays the producer's range but also the fact that he has his finger on the pulse.
In a laugh-filled interview with Misa Narrates, Slim shared how integral his younger brother was in helping source some of the artists who appear on the tape. Specifically, the time when his brother had to advocate that Slim listen to an artist again. Suffice to say, Slim laughingly notes how he had to eat a few slices of "humble pie" where some artists were concerned. The full interview is here.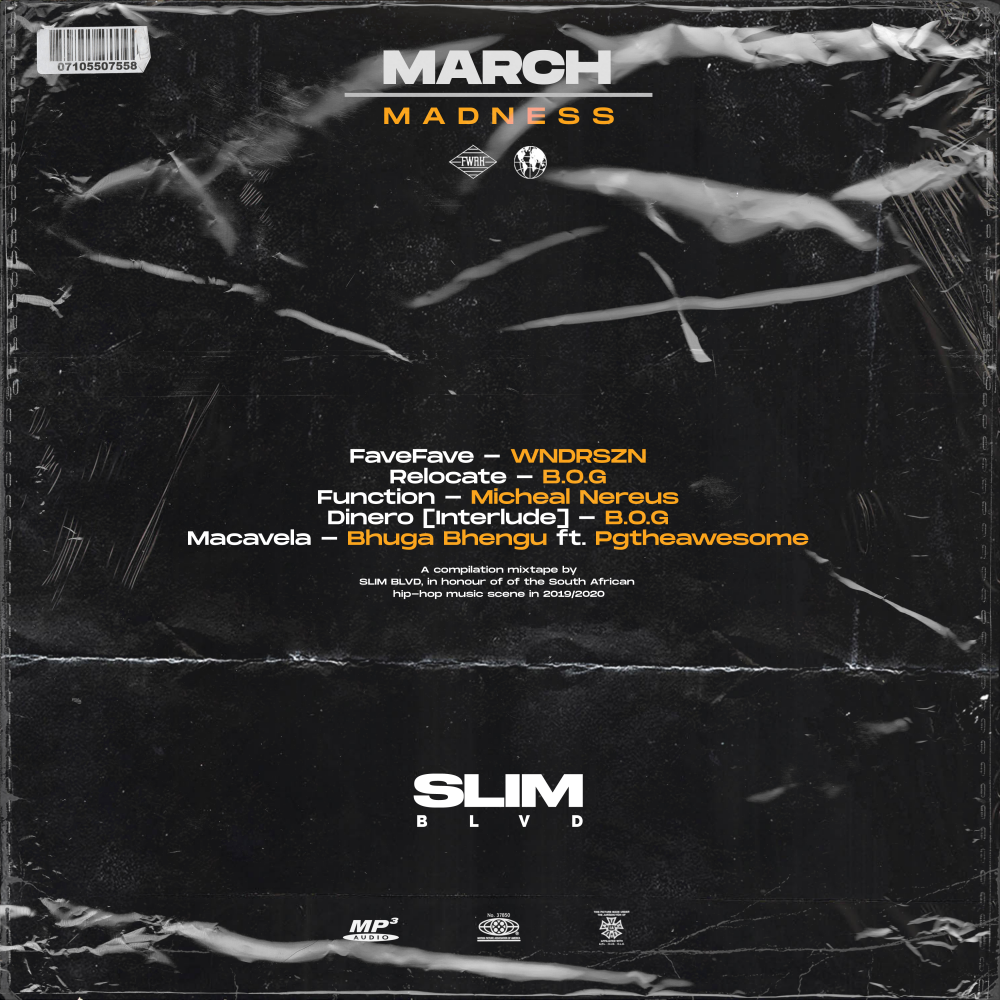 Since his time at Cantare nightclub, Slim has wanted to put people on. He wanted to drop March Madness in celebration of artists that one would not typically come across on a song let alone a project. This rings true especially for lesser known artists who have talent by the bucket-load. We reckon he has certainly achieved this.
Stream March Madness below!