Shane eagle & Nasty C prove why they are Hip Hop's last hope in new collab
Shane Eagle's roll out for his upcoming mixtape, Dark Moon FLWR is off to the right footing. After hosting a fire listening session close to 2 weeks ago, dropping the visuals for BLACK alongside the cover art and track list for the project last week, he has unleashed another piece of the puzzle.
Titled Paris, the new joint is the much anticipated Nasty C collaboration ahead of Dark Moon FLWR's official release on the 16th of October. With all the talk of SA Hip Hop hitting a lull all of 2019, Paris could just be THAT song for the industry, but especially for the culture.
Paris is a worthy Hip Hop song with just enough content to balance out the banging beat
From the jump it is clear that on Paris, Shane Eagle and Nasty C let their pen loose and raps his out. Everything from the beat of the song to the unusual structure of the verses allows for this to happen. Eagle kicks off his verse with what may sound like a flex but it's actually a testament to hard he's been putting the work, failing to even touch home.
He touches on finally affording to fly his mom to Paris but also that's what the risk of the career he went into- all risks taken into consideration. But beyond just the hustle and achieving everything materially, Eagle does what he's known for and goes a lot deeper than that. For him, it's about finally defining himself.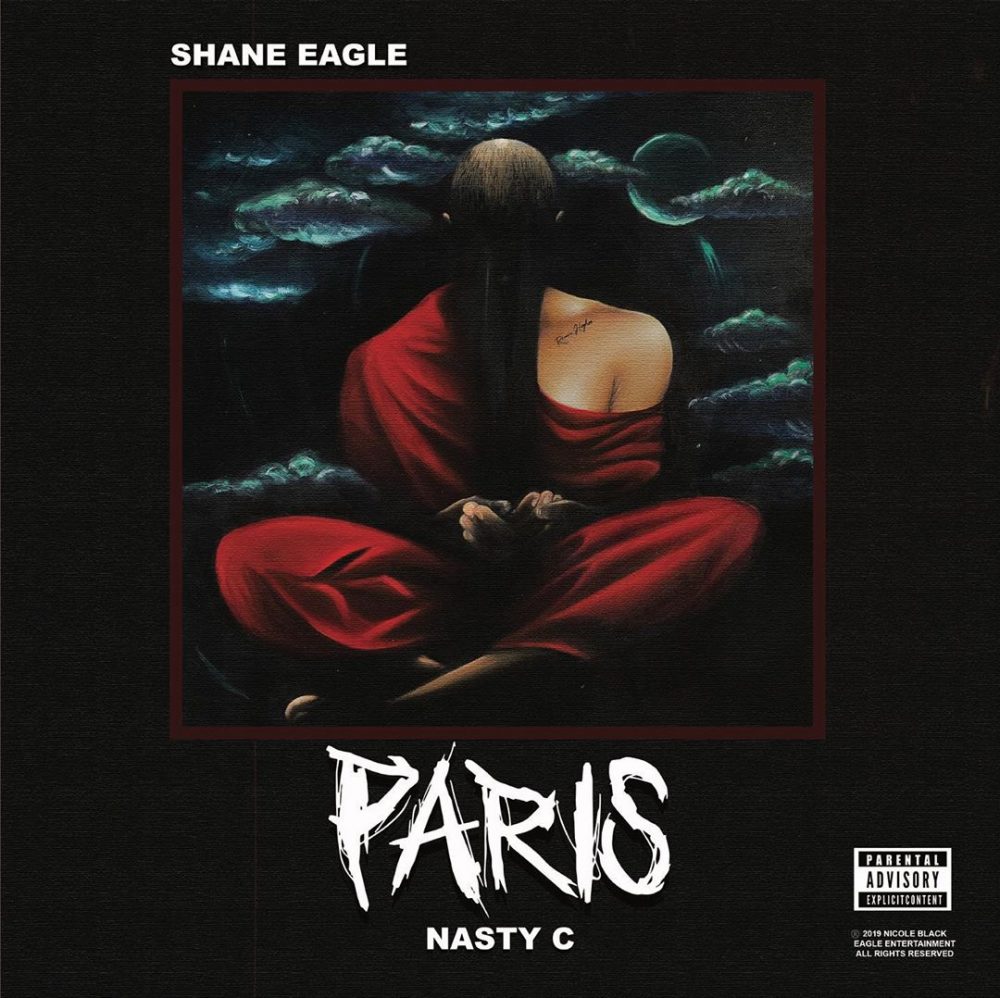 "Nothing is real and none of these niggas is realer than me/ Nikki just called me, told me, fuck all these niggas, just be who you destined to be."
The buzz around Nasty C's verse is well deserved and seeing how beastly he delivers it, solidifies him as the leader of the new school. He raps about his position at the top, flexing about his racks but also throws his weight around because that's what happens when you have a cult following and a triple platinum selling album.
Paris is what we need right now. It has enough rap content balanced with an equally banging beat. We stan!
Dark Moon FLWR is expected to arrive on the 16th of October. Pre-order the album here.