Tumi Molekane aka Stogie T has always been a thoughtful artist who has had a successful and illustrious career for over two decades now. He is also one of the few people who are able to get Twitter riled up for one reason or another. If it is not a Twar with your faves then it is an unsavoury comment he makes because he is outspoken in that way.
Stogie T caught serious L's earlier this week when he angered Black Twitter for refusing to hear some rhymes from a supposed fan. He went onto to Twitter to post this tweet: "Young dude stopped me by the car, said 'wanna hear the bars' nah go get a job".
He trended the entire day with some Tweeps sparing no shots at the veteran rapper. But he later revealed that that what he tweeted was a line from a song he was writing titled Stogie T vs Black Twitter featuring Nomonde Sky.
In Stogie T vs Black Twitter he touches on issues around young and hopeful artists who want to make it big and be stars. He questions the motive and not the talent but also in the same breathe, he questions those who never made it but had the talent.
"I get it ya'll, you guys see these hopefuls and think maybe/ But not me, I see the chosen that ain't make it/ graphically my memory haunted by their faces/ working street corners and some of them petrol stations". He features an up and coming raper, Nomonde Sky, who takes the role of the up and comer who is just trying to get her verse heard.
He is telling us that becoming famous and having everybody know your name won't solve your problems but it will instead force you to play pretend. Being a celebrity is not what it is cut out to be- we are all suffering under the weight of our own sins.
But on a larger scale, he is showing us that the people we should be looking up to are not in front of the camera living glamorous lives, but they are those who we see everyday but never hail because we don't respect their hustle. In a world where being a celebrity and having money is more important than being human, this message resonated.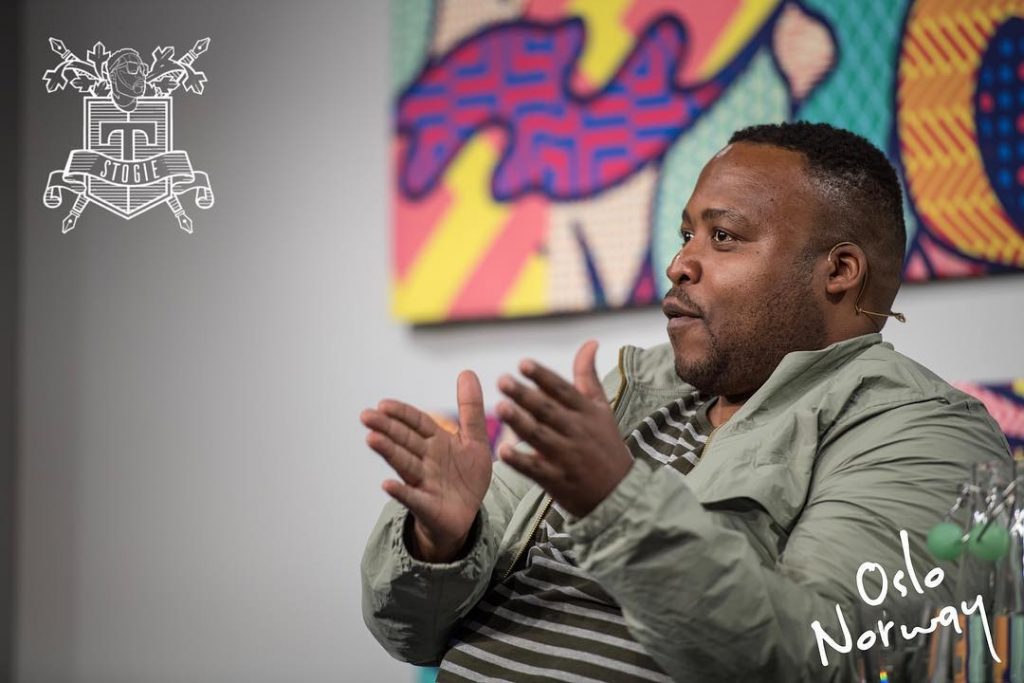 The song is nothing short of well written and well composed. Stogie T goes into depths of social commentary, the only way he knows how, on a subject that he is well-versed in- Hip Hop and the industry. Through this exercise, Stogie T also showed us how cruel and unrelenting Twitter folks can be with no question and no apparent trigger judging by the way he was dragged. Should we judge society by their tweets?
Stogie T is undoubtedly one of the few artists who are able to spark conversation through his art and this tells you a lot about the substance of his art.
Peep the single below!