The city of Bloemfontein geared up for an exciting and exhilarating event as it hosted the last South African qualifier for Red Bull Dance Your Style 2023. Dancers from across Bloemfontein gathered at Mimosa Mall to showcase their talent and compete for a chance to represent the region at the National Final.
Luyanda Mkhonjwa as known by "Louie – V" won the crowd over with energy and passion which was truly inspiring. The level of skill and creativity displayed by the performers was outstanding, making the decision-making process even more challenging for the audience. However, after much deliberation, the audience ultimately selected a deserving dancer to represent their city at the national finals.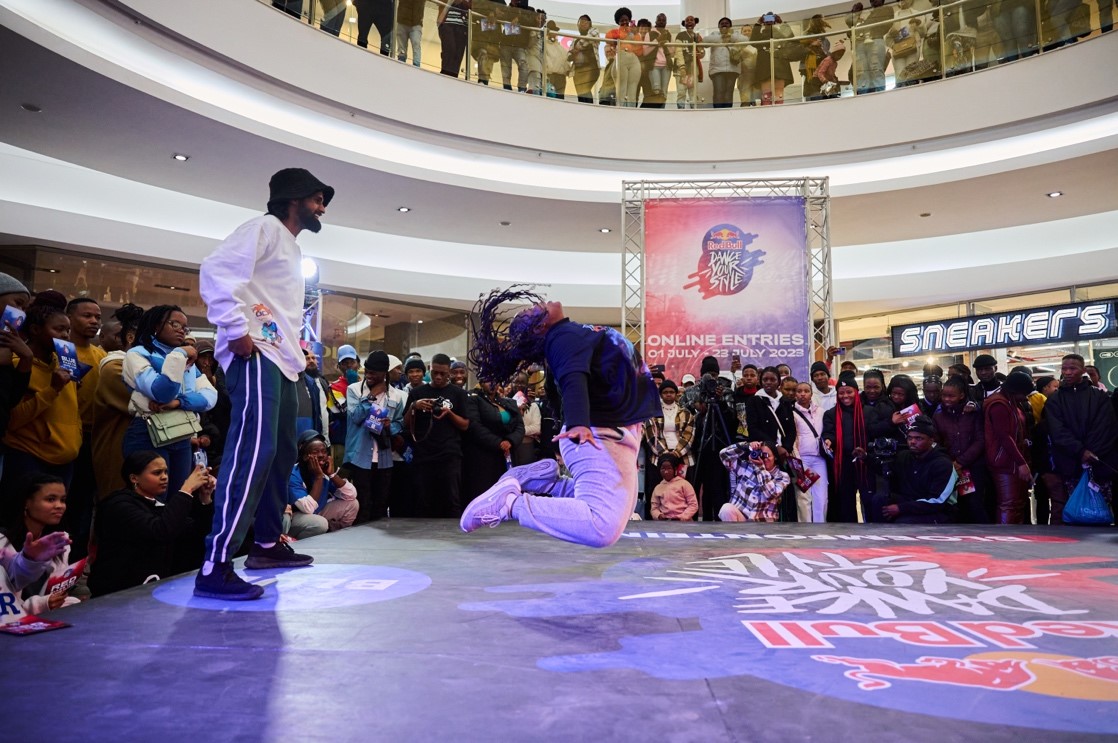 READ MORE: Luthando "Lulu" Baduza dances his way to the Red Bull Dance Your Style National Final
"I wasn't expecting to win and I'm going through many emotions right now. I'm happy with the results as I entered last year but didn't make the cut, but I made sure I came prepared this year. This win is for the crowd that kept me each round and I'm hoping to do the same at the national final in Durban. I will make sure that I'm doing all the dance moves that are relevant and entertaining."
Red Bull Dance Your Style is a global dance competition that celebrates individuality and freestyle dancing. It allows dancers from all backgrounds and styles to come together and showcase their unique moves. The competition places a strong emphasis on the connection between the dancers and the audience, as the ultimate decision of who advances is made by an audience vote.
Louie-V is heading to the South African National Final, taking place on 2 September in Durban, where the winner will represent South Africa at the Red Bull Dance Your Style World Final in Germany later this year.
For more information on the Red Bull Dance Your Style competition, visit www.redbulldanceyourstyle.com or join the conversation on social media using the hashtag #redbulldanceyourstyle.
Main Image: Supplied