Luna Florentino's EP, Ten Times Better is an exquisite Neo-Trap experiment
One of Rustendburg's proudest exports, Luna Florentino has unleashed his much anticipated EP, Ten Times Better. The 7 track project is an exquisite take on neo-Trap sounds and it features exciting talents Parlemo and Zacknthebox, executively produced by Kronik.
Read more: Luna Florentino Announces Ten Times Better & EP
Following his warmly received 2019 EP, Fresh Prince Of Rustenburg, Ten Times Better is an accurate telling of Luna Florentino's current state of artistry. The EP is a wonderful elevation from the 2019 project in the most satisfying way. Luna is highly experimental on Ten Times Better with the sound leaning on stylistic features of Trap, Contemporary R&B, and Progressive Pop.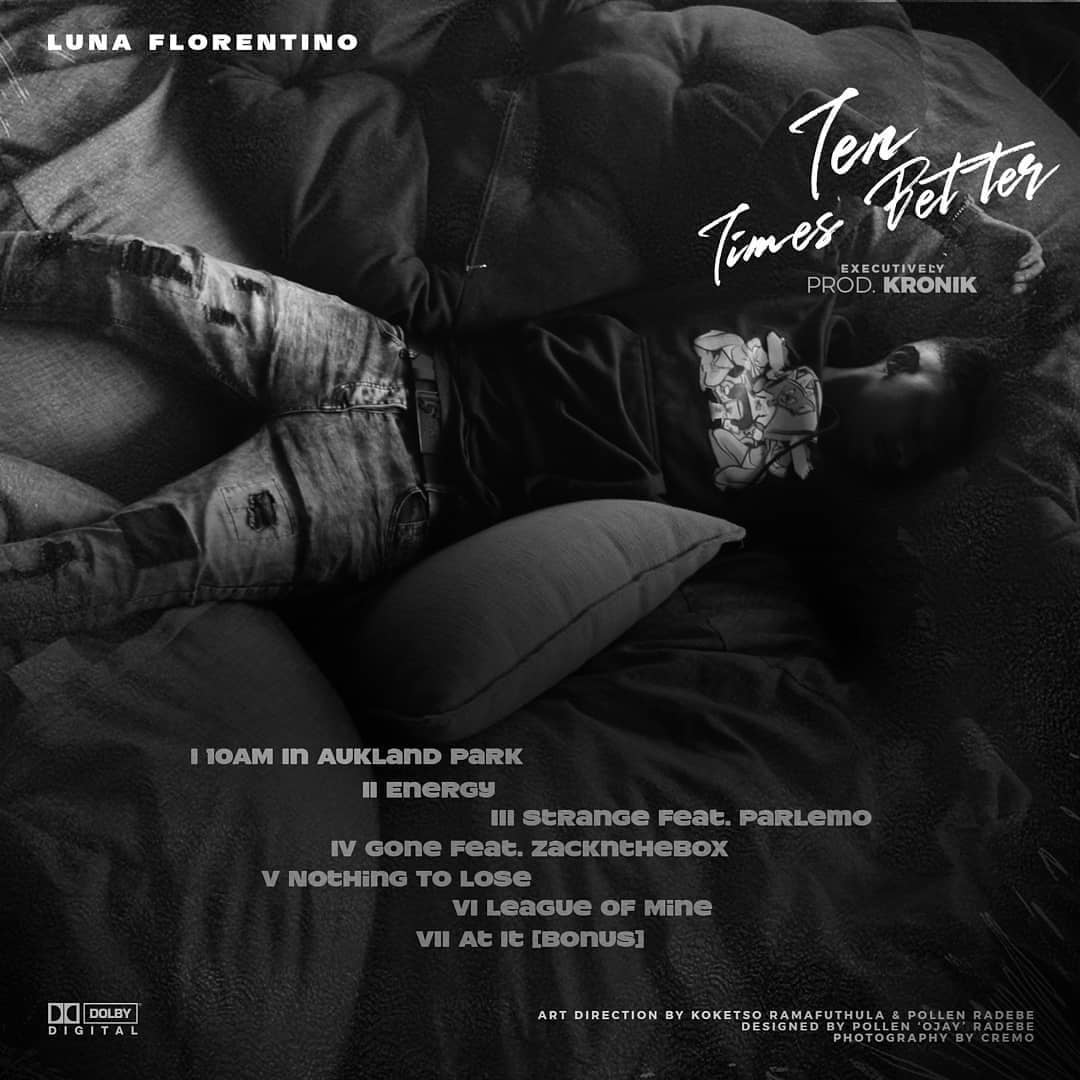 The EP opens with the leading single, 10am In Aucklandpark, inspired by Drake's timed title series. This joint sets the tone for the EP with its introspective rhymes as he shares his thoughts on the game and his influence on it. And compared to the rest of the EP, the song is somewhat traditional, luring fans in with his pensive pen.
Read more: NEW MUSIC: Luna Florentino To Drop & Fresh Prince Of Rustenburg EP
The rest of the EP is a variety of modish Trap beats portraying the nuances of urban life from Luna's perspective. He touches on, among many topics, his love for music, the pursuit of his crush and a typical night out with his friends. Luna is not straight rapping, there are moments where he allows the melodies to take over, which makes this EP a dynamic listen.
Ten Times Better is a window into Luna's growth as an artist but also an experience for his fans, the ones who enjoy this growth. We dig.
The EP is available for purchase on all major digital stores.
Listen below!